Songhoy Blues' 'Al Hassidi Terei' Gets Remixed By XL Label Head Richard Russell
Malian band Songhoy Blues' song "Al Hassidi Terei" off their upcoming album 'Music In Exile' gets remixed by XL's Richard Russell.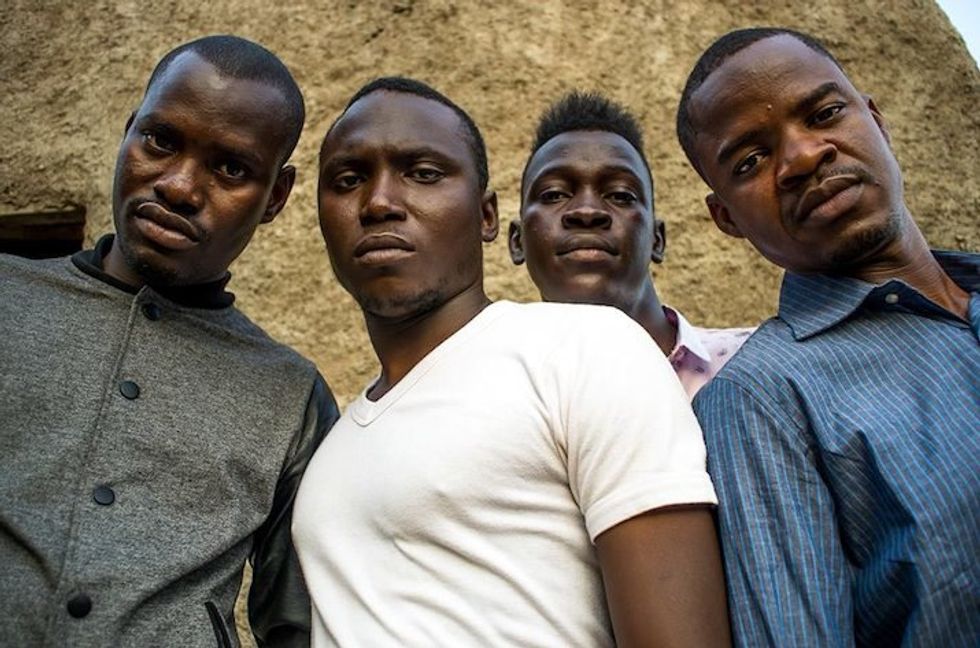 ---
With its simmering, "House of the Rising Sun"-esque intro that explodes into a riot of drums and guitars, Songhoy Blues's "Al Hassidi Terei" proved intensely exciting when it premiered along with its vibrant video a few months ago. Now, the first single off the Malian quartet's forthcoming debut LP Music In Exile gets remixed by Residence La Revolution aka XL label owner Richard Russell (the moniker comes from Russell's west London studio, where the upcoming Ibeyi album was produced). Dousing it with scratchy electronics and the same thick drums that close Damon Albarn's "Lonely Press Play" (which he co-produced), Russell loosens the song while keeping its controlled frenzy. Listen to it below, and keep posted for Music In Exile out on February 23 from Transgressive Records.