Our list of the best South African songs of the month includes new singles that dropped in September alongside those that were highlighted by getting the visual treatment. We also pick some standout songs from albums that dropped this month.
Check out our selections below, which feature Cassper Nyovest, Stogie T, Mlindo The Vocalist, Dee Koala, Moozlie and Ishmael, among others.
---
Mlindo The Vocalist ft. Sjava "Egoli"
"Egoli" from Mlindo's new album is the soundtrack for the dreamers who leave Kwazulu Natal to chase the paper in the City of Gold. Nothing like hearing two of the most authentic voices in South Africa right now in one song.

L-Tido "Glitz Gang Forever"
L-Tido broke the silence about his crew Glitz Gang, which he was part of alongside Maggz, Sean Pages and Morale. If you were a South African hip-hop fan in the late 2000s, this song has the same effect as Eminem's "Stepping Stone."

Stogie T "Pretty Flowers" ft. J Molley, Maggz and Kwesta
"Pretty Flowers" sees different generations of South African hip-hop collide in a song that showcases the art of rapping, and is coupled with a catchy vocal hook by J Molley.

AKA ft Kiddominant "Fela In Versace"
AKA and Kiddominant released their collaboration as a single, and it has since been sitting at the top of the charts of most South African radio stations. The video dropped earlier this month. While it's not clear what the director's vision is, the song still bangs.

Riky Rick "I Can't Believe It"
Riky Rick knows how to make bangers that can turn a part up. His new single, "I Can't Believe It," is sure to pack dance floors countrywide this summer.

Faka "Queenie"
"Queenie" transcends genre—you can hear traces of kwaito, electronic and even hip-hop. The music video, which shows the duo FAKA and some guests just being awesome. It will put a smile on your face.

Kwesta "Vur Vai"
"Vur Vai" is yet another summer single prospect from the man who broughtus "Ngud'" and "Spirit." The song, just like the aforementioned songs, leans towards kwaito with some hip-hop sauce. Kwesta is untouchable.

Cassper Nyovest "Getsa Getsa 2.0"
Another new age kwaito banger, "Getsa Getsa 2.0," samples Doc Shebeleza's "Getsa Getsa" and will surely be one of the songs we will be partying to this December.

The Soil "Korobela"
South African acapella soul groupThe Soilhave a new single. Titled "Korobela," the heartwarming love song talks about loving someone to a point where you feel like you are under the spell of a love potion. Some of the lyrics are tongue-in-cheek, and they help drive the point home about love and relationships.

Tresor ft. The Soil "Silale"
South Africa-based Congolese musicianTresor is releasing a new album titled Nostalgia. A pre-order or pre-save of Nostalgia comes with a new song titled "Silale" featuring South African acapella group The Soil. Judging from "Silale," Nostalgia will live up to its name. The song has some sprinkles of mbhaqanga from the instrumentation to the vocals teleporting you to the 70s and 80s.
Dee Koala ft. SimulxtionRaps and Amilca Mezarati "Ndintswempu"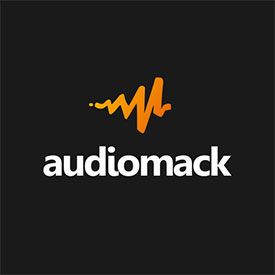 Another bass-heavy banger from one of Cape Town's most promising rappers, Dee Koala, and her acolytes. If you Cape Town slang is not on point, then you'll have to settle for the catchy hook and the mean flows. Either way, this is a fire cracker.

Moozlie ft. Baby Face Dean and Reason "See The Sun"
Moozlie's latest album is an addictive and easy listen. Young MaBrrr manages to make the combination of kwaito and hip-hop work towards her favor. "See The Sun" is one of many songs you'll enjoy on the album. Vocal chorus by Baby Face Dean and a rap hook from Reason compliment Moozlie's bravado and comfort over the breezy instrumental.

Emtee "Lessons"
Emtee looks back at mistakes he's made and the success his garnered over low-creeping pads. The instrumental is ominous and opens Emtee's latest masterpiece DIY 2.

Ishmael "Takalani"
South African veteran singer Ishmael's latest singer sees him turn the theme song for the '90s kiddies show Takalani Sesame into what could be one of the songs of the summer. The artist croons that ever since he was a kid (a takalani), he has always wanted to be a pop star and a rock star, which he is. The kiddies sample loops over a trap instrumental.