Style Dimension is OkayAfrica's seven-part series highlighting emerging designers from Africa and its diaspora. Along with giving you a glimpse of each designer's stunning work, this series is an introduction into their creative realm. Kicking off the series, meet Akua Shabaka of House of Aama.
The vast diversity in black history and culture is clearly reflected through fashion and styles hailing from Africa's different regions to the Americas. People like Akua Shabaka actively study this and apply it to their creative retrospects.
As a fashion designer and model, she currently lives in New York City and has taken major inspirations from her travels throughout Africa and South America in places like Senegal and Cuba. Together with her mother Rebecca Henry, they formed fashion label House of Aama in 2013, inspired by their collective interest in African people and Africans in the diaspora.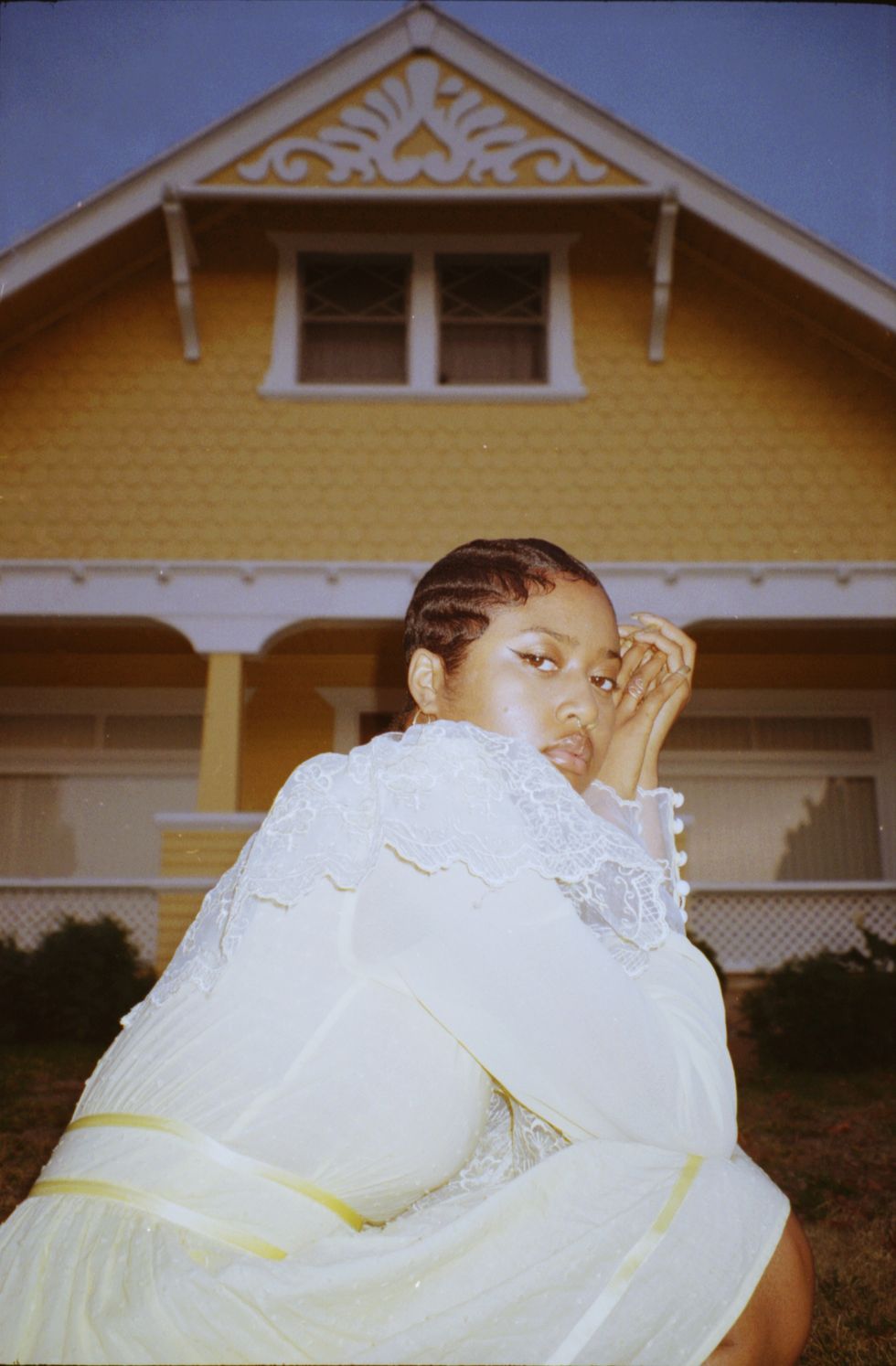 Photo courtesy of Akua Shabaka.
Through House of Aama's collections, they aim to use fashion and design as the vehicle for black voices to explore their history, culture, spirituality and other cultural specifics unique to black culture. Rather than creating disconnect based on age, the mother-daughter duo is a testament that classic styles go beyond age or generation. Although their original collection in 2014 used mainly contemporary cuts with materials like Ghanaian kente cloth, Kenyan tartan fabrics and inspirations from East and West Africa, they later started focusing on contemporary aesthetics. Their recent collection features classic Victorian silhouettes as well as vintage references to create a more nuanced approach to design. Since then, their brand has been featured in platforms like Vogue, i-D and Shabaka has modeled in campaigns for major labels including Gucci, Valentino and Savage Fenty by Rihanna.
I spoke with Shabaka about her family lineage and how that has inspired her approach to design.
---
Amarachi Nwosu for OkayAfrica: How does your African/African-American heritage shape your approach to design?
Akua Shabaka: I am who I am. My father is a jazz musician and coined a song with that name. I was raised in a household where I was encouraged to know my family lineage on both my dad and mom's side and connect with it. My father is of Caribbean heritage (Cuba and Jamaica) with a bloodline tracing back to Ghana and my mother's family is from Louisiana and South Carolina. The stories that we have chosen to tell at House of Aama are directly related to our family lineage and who we are as people. We are at our best when we stay true to our ancestors, ourselves and the stories they choose to tell through us.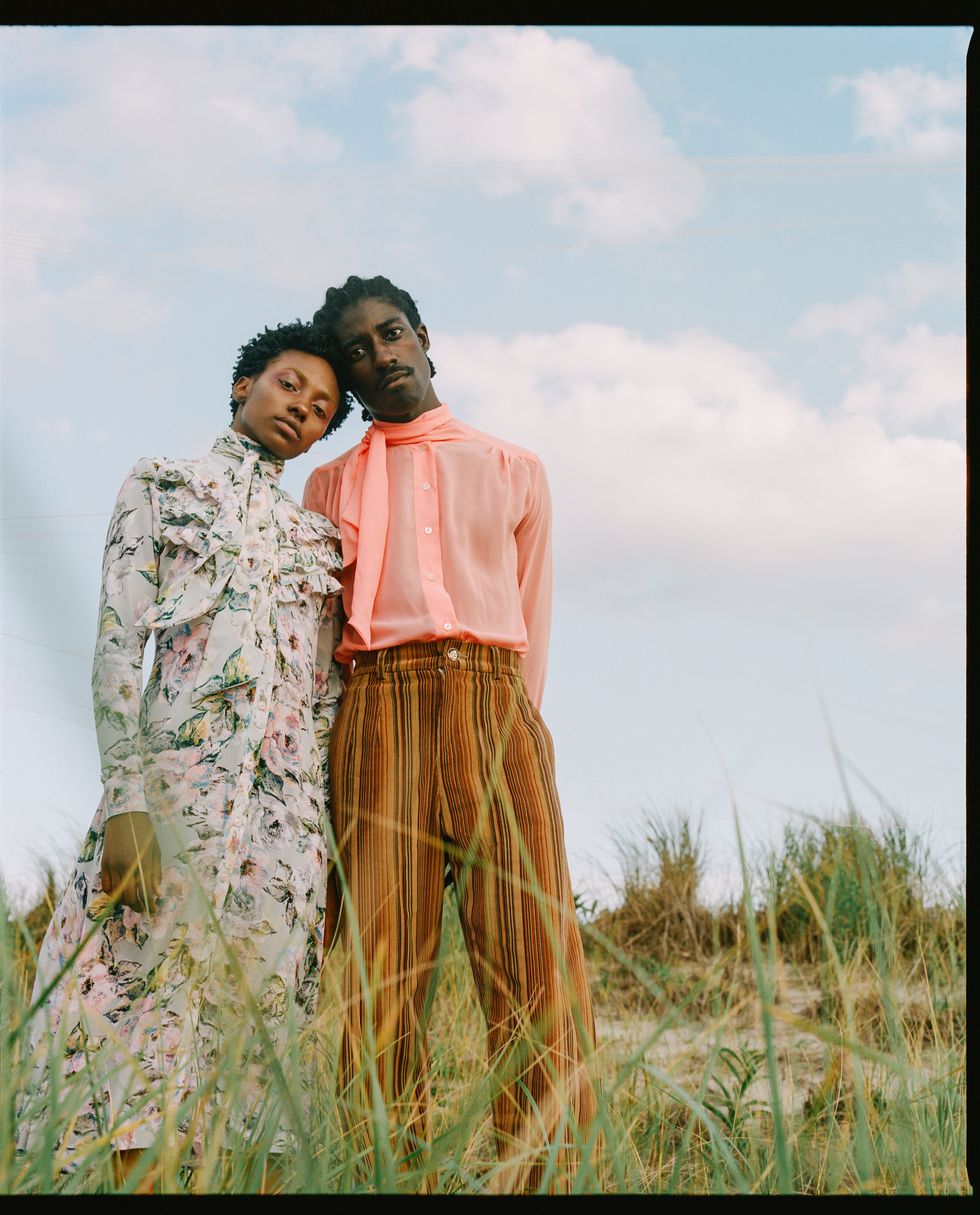 Photo courtesy of Akua Shabaka.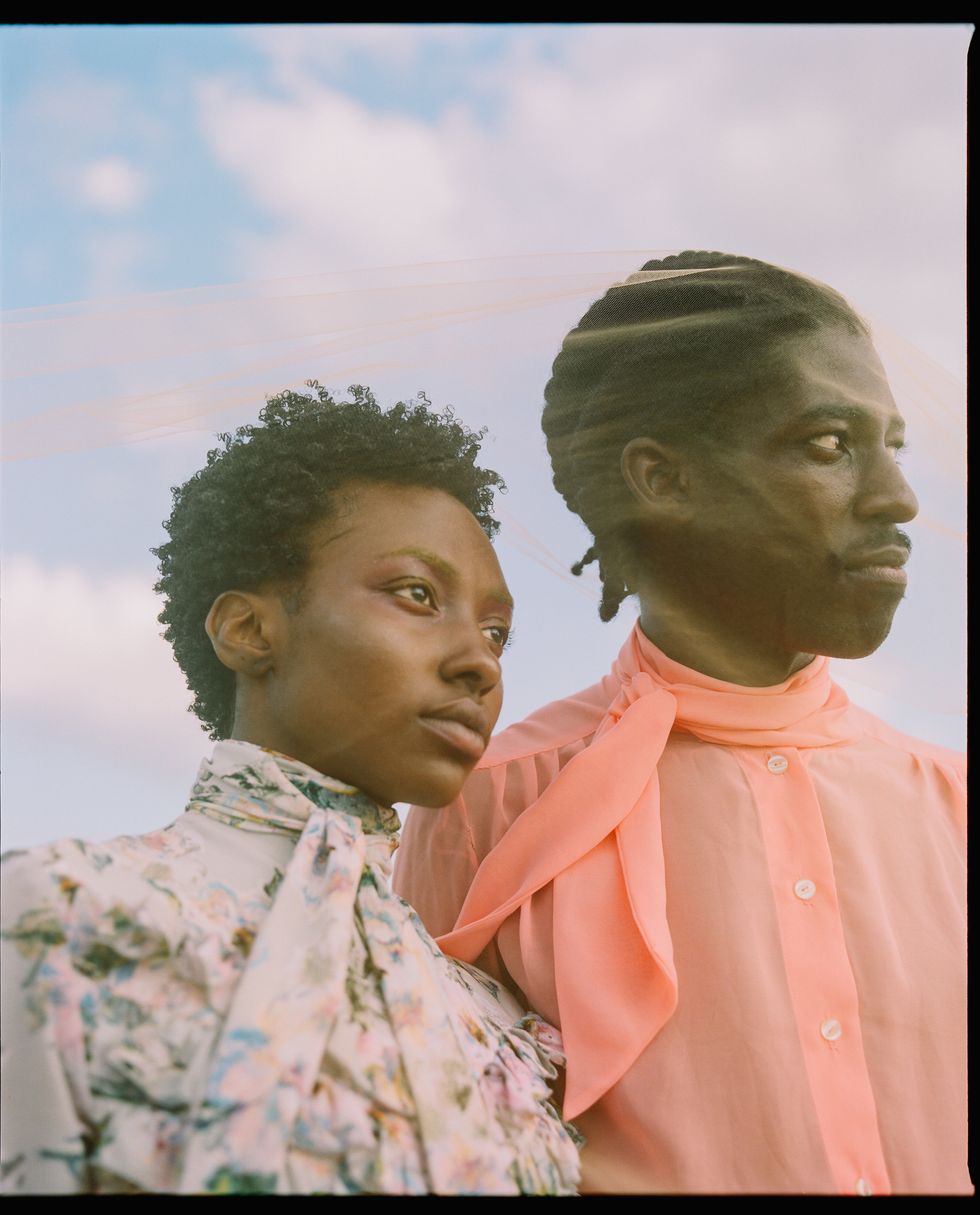 Photo courtesy of Akua Shabaka.
What are your thoughts on the current landscape of the fashion industry in the U.S.? Do you think the industry is evolving quickly enough for black creatives who want to build global brands?
I think there are black creatives who have unique voices and perspectives to add to the current landscape. You have designers like Brother Vellies who are sourcing and manufacturing their goods globally in Africa and other places where there are African people and developing fashion forward sustainable products. With Virgil Abloh of Off-White's fame and others in prominent positions, I don't know if the industry is evolving—or if black creatives are saying we are here and making our own space.
How are you actively trying to change norms or evolve the industry and black narrative through your brand?
We are very guided by the stories we feel need to flow through us and not by what is hot in the industry. We feel that we are exploring and examining stories within the black experience that should be told. We think about every part of our brand very critically—from the clothing designs, to the photoshoots and visuals and the people behind the scenes. The most important change for us, is having and creating more opportunities for black people to live, create, express, and design their own stories the way we see fit. Besides, we know us the best.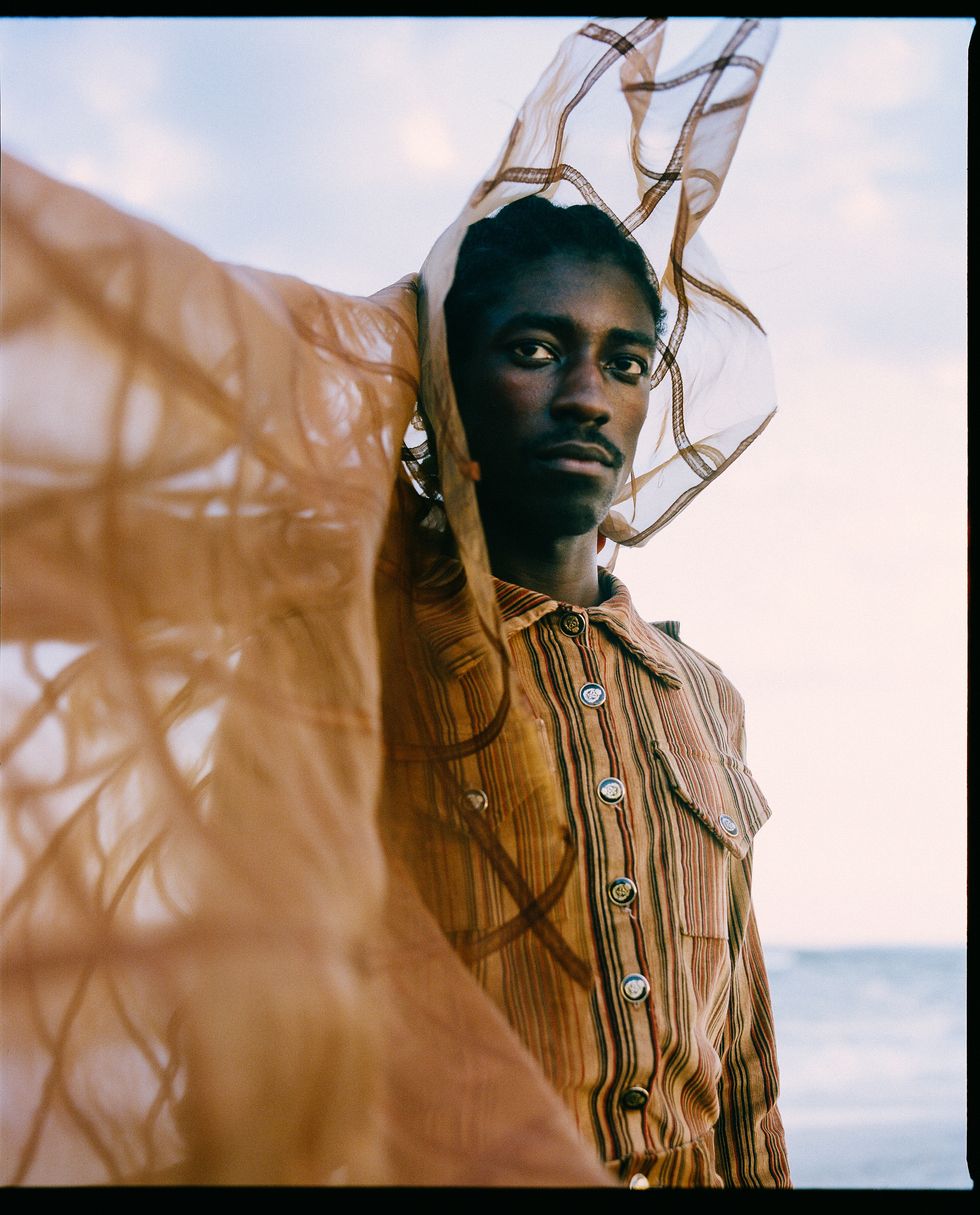 Photo courtesy of Akua Shabaka.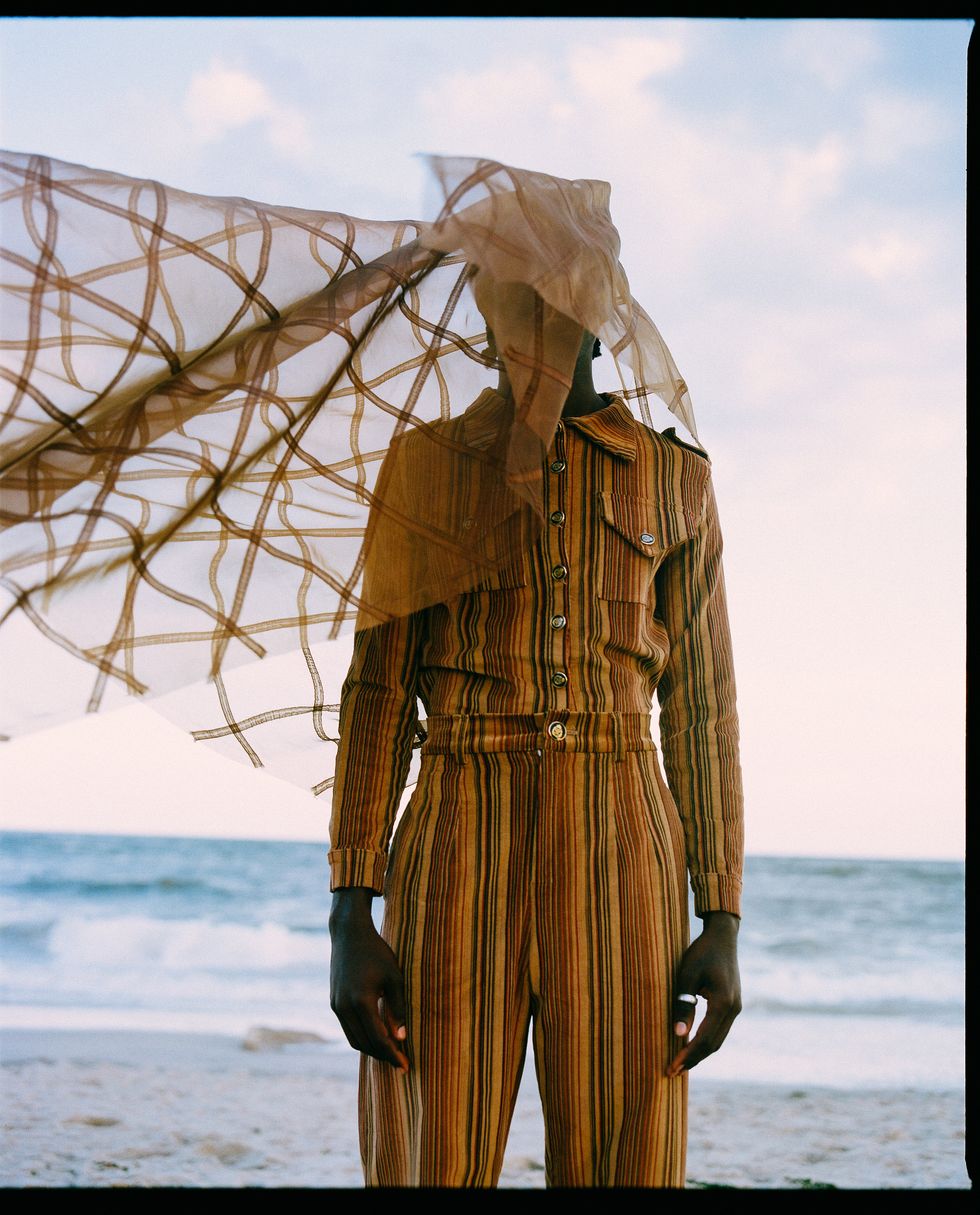 Photo courtesy of Akua Shabaka.
What advice would you give to other young designers?
Stay true to self. Stay true to self. Stay true to self. Make it a mantra and put it on repeat.
When we first started we were doing things that were trendy. It was not that they were not who we were, because we like trends like everyone else, but with our last collection we decided to look at ourselves and determine who we are and what we have to offer. I think the result is a more authentic version of ourselves that permeates our offerings and folks can feel it.
Keep up with House of Aama on Instagram.