News
Jun. 29, 2015 05:49PM EST
DJ duo The Happy Show blend early afrobeat rhythms with psychedelic 70s funk and disco in the 'African Surf Safari' mixtape.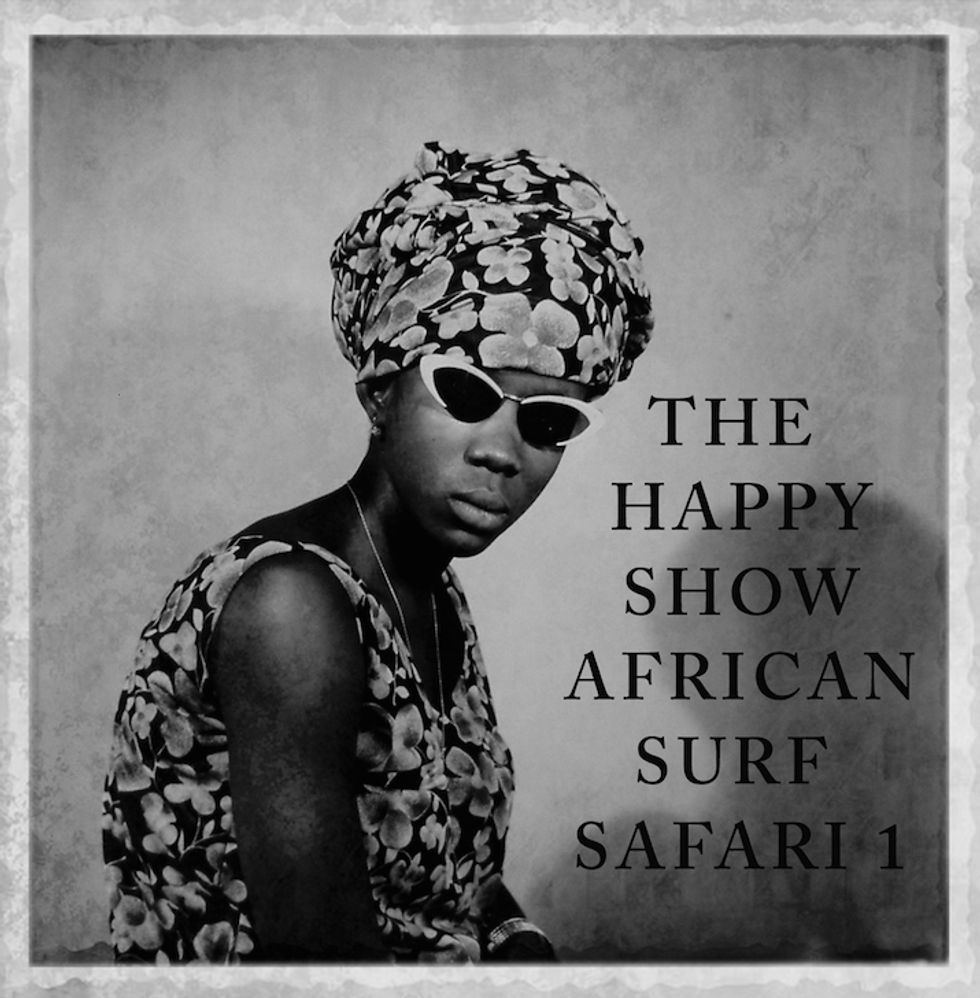 South African, New York-based DJ Xander Ferreira (aka Gazelle) and UK native Findlay Brown of the afro-funk duo The Happy Show release their latest African Surf Safari mixtape just in time for summer. African Surf Safari is a collection of colorful, African surf-rock tracks with an infectiously breezy, beach vibe – a playlist perfect to jam out to on a balmy summer day. The nearly hour-long mixtape features jaunty tracks boasting rich electric guitar and piano riffs, as well as early afrobeat rhythms accompanied by psychedelic 1970s funk, disco, and soul compositions. In addition to dropping African Surf Safari this week, The Happy Show will also be throwing their new Happy Show Monthly dance soirée at Happy Ending in NYC this Tuesday June 30, you can find out more about the party here and in the flyer underneath. Stream the 13-track African Surf Safari compilation and check out the full tracklist below. For more from The Happy Show, revisit their previous Africa In Your Earbuds mix.
African Surf Safari Tracklist
Chant to Mother Earth - Blo
The Quest - Afro Cult Foundation
Gbei Kpakpa Hife Sika - Waza-Afriko 76
There Is Time - Bokoor Band
Ne Noya - Cos-Ber-Zam
Wait for Me - Roger Damawuzan
Obiara Wondo - The Cutlass Band
Leki Santchi - Napo De Mi Amor et Ses Black Devils
Mi Ma Kpe Dji - Picoby Band D'Abomey
Inkonjane Jive - Zed Nkabinde
Yeah Yeah Ku Yeah - Bokoor Band
Ma Nserew Me - Apagya Show Band
Mmamakhabtha - Damara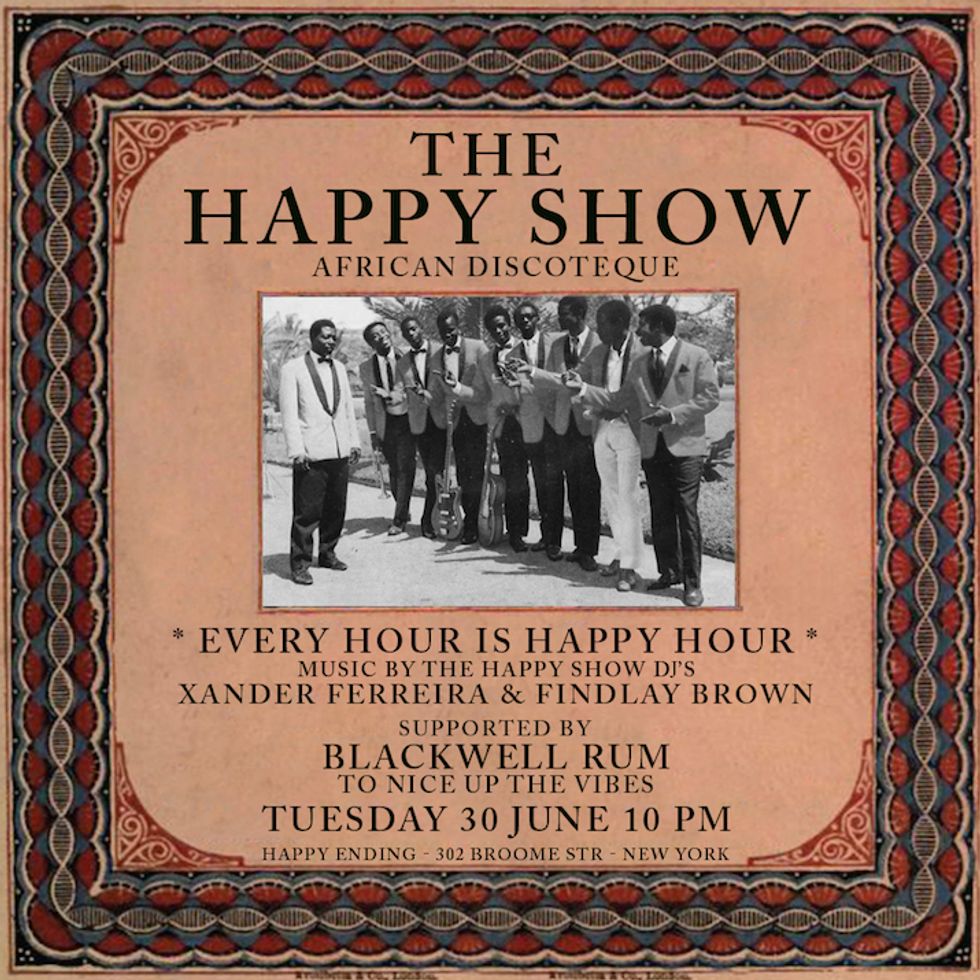 Keep reading...
Show less