News
Oct. 20, 2015 01:41PM EST
To mark the recent premiere of 'Beasts of No Nation,' here are 10 more African films currently available on Netflix.


On Friday, Netflix debuted its first original feature film Beasts Of No Nation on the streaming media platform and in select U.S. theaters. Based on the eponymous 2005 Uzodinma Iweala novel, the story follows Agu, a child soldier who plummets to unspeakable hellish depths as a bloody guerilla war ravages his nameless West African homeland.
Performances by the film's stars Idris Elba and Ghanaian newcomer Abraham Attah have already garnered a tidal wave of critical acclaim and sparked a great deal of Oscar buzz. At the same time, others, like Shadow and Act's Tambay A. Obenson, have expressed valid reservations about the release of "yet another film about child soldiers within the African continent (the danger of a single story)."
Moviegoers are officially able to log on to Netflix and determine for themselves whether the film lives up to the massive hype. While you're there, consider checking out these 10 African movies and documentaries of the Diaspora also streaming on Netflix, as of publication.
Trevor Noah: African American
Directed by: Ryan Polito
Starring: Trevor Noah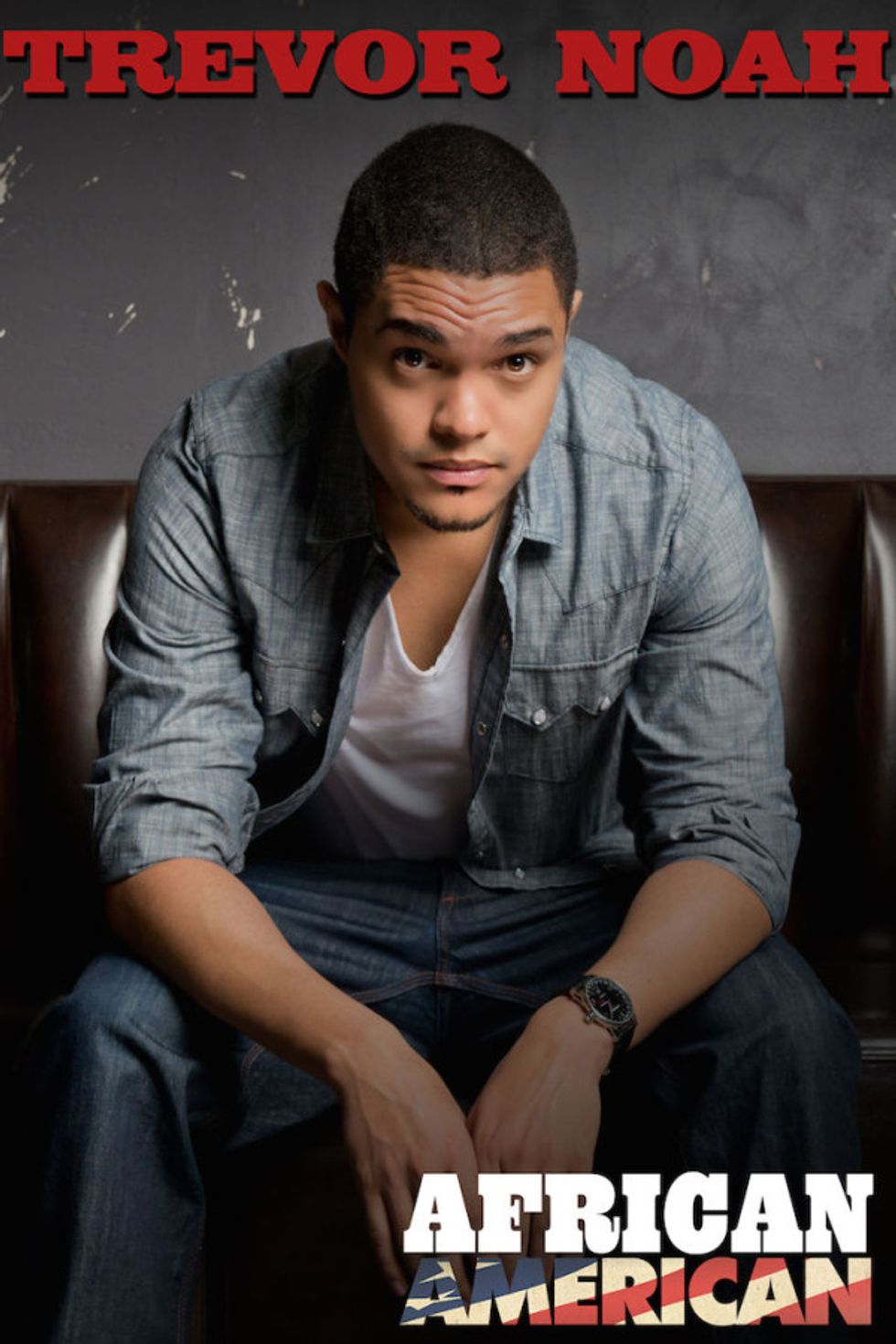 Trevor Noah skyrocketed to a new level of fame when he was named John Stewart's Daily Show successor, but the South African funnyman had already been cracking up audiences worldwide with his acclaimed stand-up shows. In the 2013 special African American, Trevor offers his trademark brand of sarcastic and mocking commentary on a wide range of issues affecting both Africans and African-Americans. From hackneyed UNICEF ads about starving children to ignorant questions he's been asked by Americans ("How did you get to America?" "Do you guys have waves in Africa?" "Have you ever had AIDS?") nothing and no one is safe. —PP
Half of a Yellow Sun
Directed by: Biyi Bandele
Starring: Chiwetel Ejiofor, Thandie Newton, Onyeka Onwenu, Anika Noni Rose, Genevieve Nnaji, OC Ukeje and John Boyega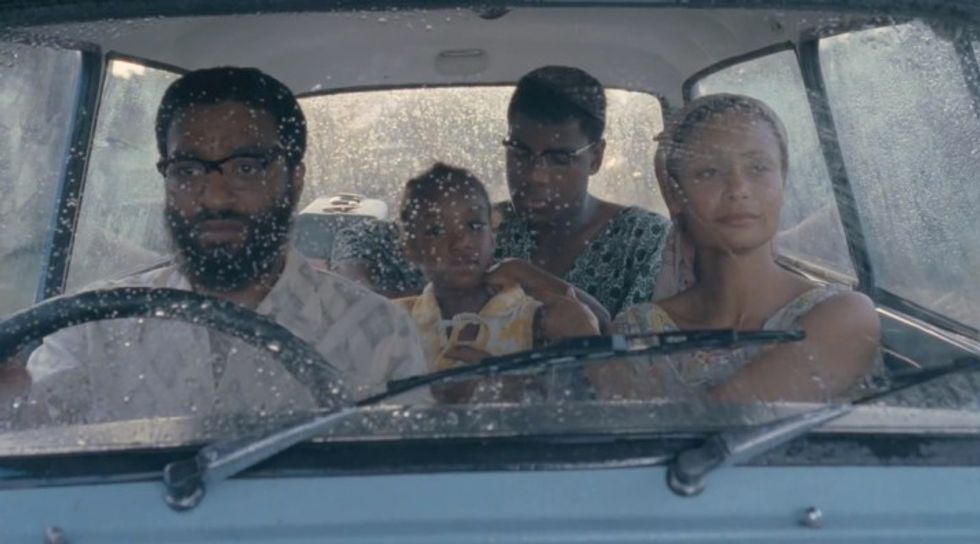 In 2014, there was another major film adapted from a Nigerian-born writer's best-selling West African war novel. Penned by UK-based Nigerian novelist and playwright Biyi Bandele, Half Of A Yellow Sun was initially delayed from screening in Nigerian theaters over fears from officials that the film's subject matter might incite ethnic tension. Adapted from Chimamanda Ngozi Adichie's best-selling historical melodrama, the film follows the events of the Biafran War (1967-1970) through the lives of twin sisters from a wealthy Nigerian family, and the very different trajectories they take as they become swept up in Nigeria's civil war. —AK
Mother of George
Directed by: Andrew Dosunmu
Starring: Danai Gurira, Isaach De Bankolé, Anthony Okungbowa and Bukky Ajayi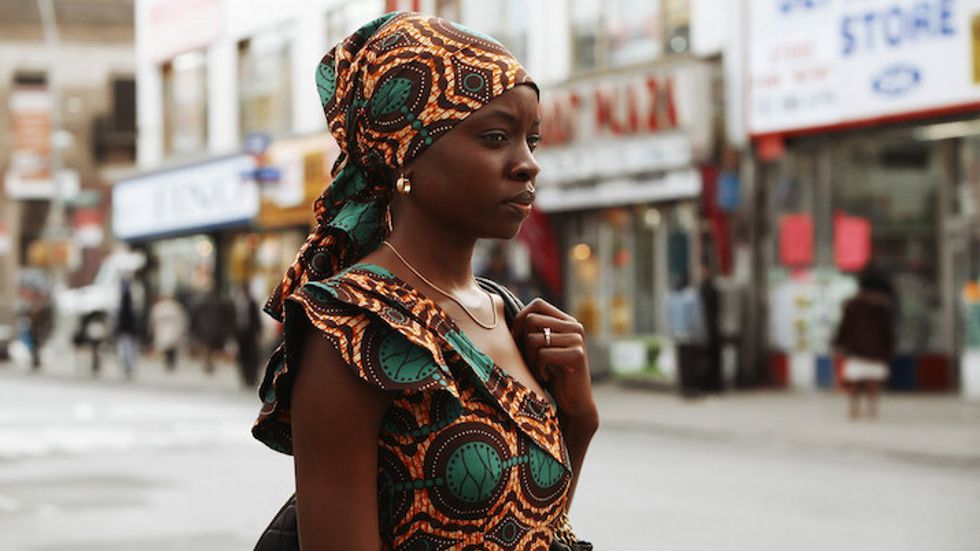 To watch an Andrew Dosunmu film is to experience an incessant rush of familiar emotions in the best possible way. Mother of George centers on a newlywed Nigerian couple living in Brooklyn. The young wife Adenike (played by The Walking Dead star Danai Gurira) faces infertility issues, prompting her to make a shocking decision that could either save or destroy her family. —PP
October 1
Directed by: Kunle Afolayan
Starring: Sadiq Daba, Kehinde Bankole, David Bailie, Kayode Olaiya, Nick Rhys, Fabian Lojede, and Demola Adedoyin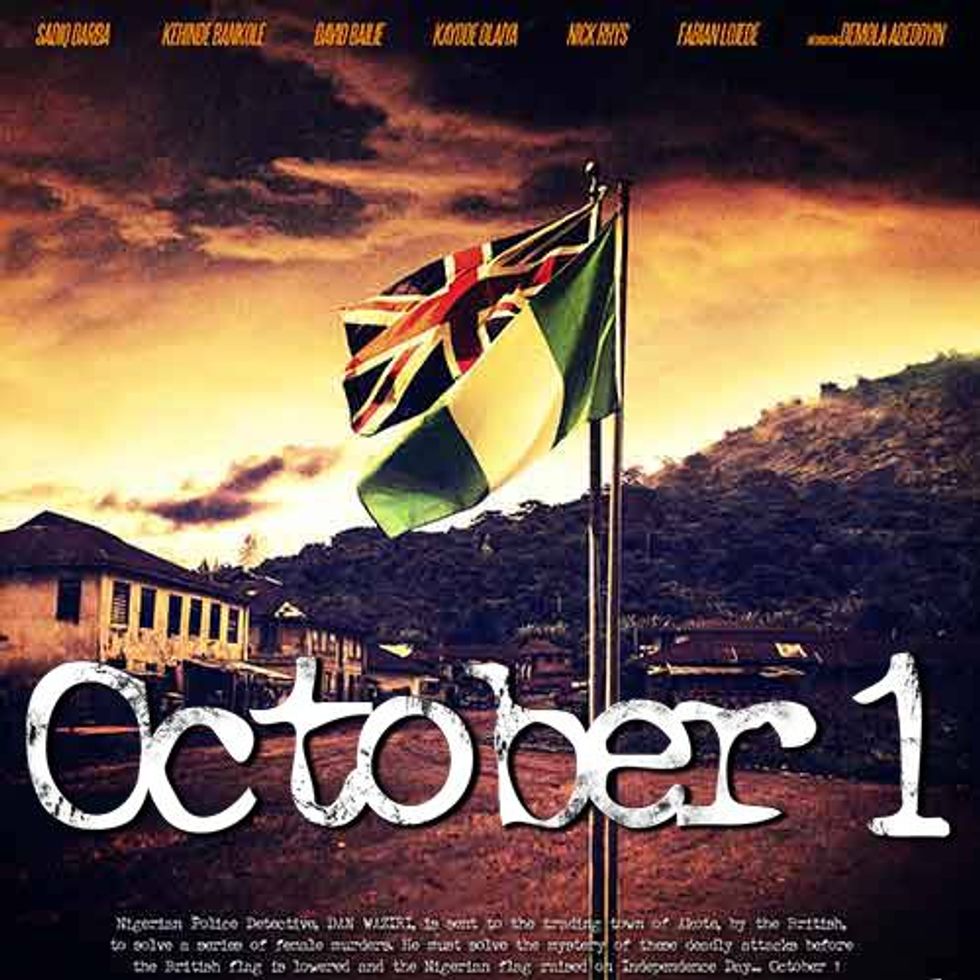 October first of this year marked Nigeria's 65th independence day. Nollywood director and actor Kunle Affolayan's psychological thriller is set 65 years prior, in the days leading up to October 1, 1960. Combining a real-life historical timeline with a suspenseful, cat-and-mouse game, October 1 tells the story of a Nigerian police detective as he sets out to unravel the mystery behind a series of murders in a local community before the British flag is lowered and the Nigerian flag raised. The film had a whopping $2 million budget, an amount and production value that was essentially unheard of in Nollywood cinema. —AK
Finding Fela
Directed by: Alex Gibney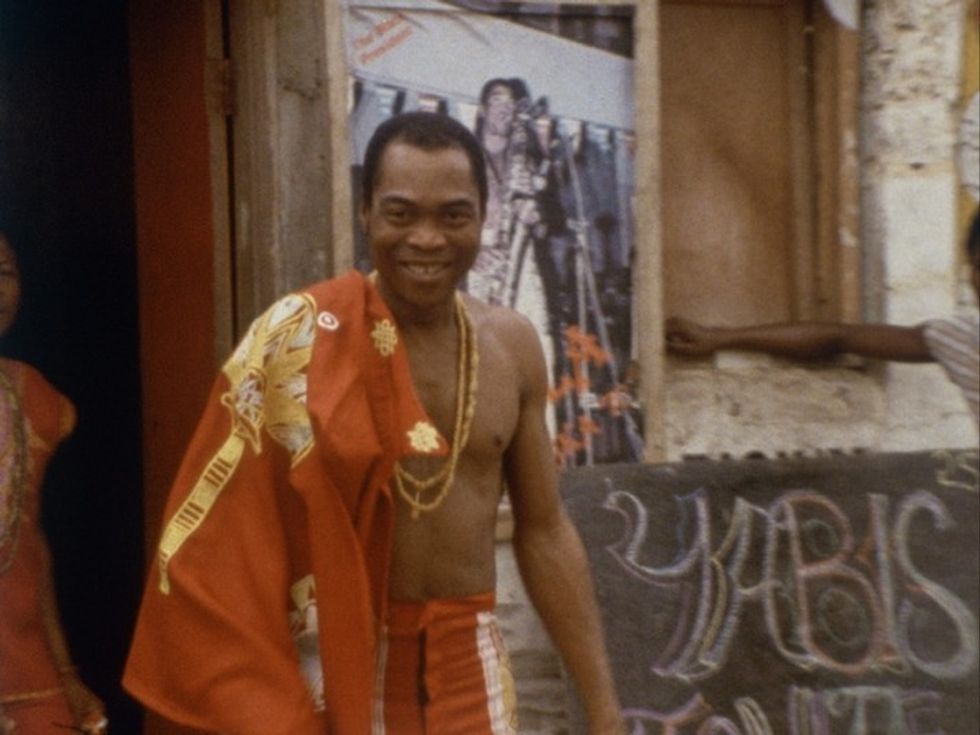 Released last year on the heels of a Tony Award-winning broadway show, the re-release of Fela Kuti's entire music catalogue, annual Felabrations across the world and countless tributes, Finding Fela is an unprecedented look at the life and legacy of the afrobeat founder. Director Alex Gibney's documentary follows the cast of the Broadway show as they prepare to take the music to Lagos to perform for the Kuti family at the Shrine. Interspersing coverage of the musical with newly uncovered footage and interviews with the people that knew Fela best, the film uncovers the discovery process of who Fela Kuti really is and the impact he's made on millions of Nigerians. —AK
Girlhood
Directed by: Céline Sciamma
Starring: Karidja Touré, Assa Sylla, Lindsay Karamoh and Mariétou Touré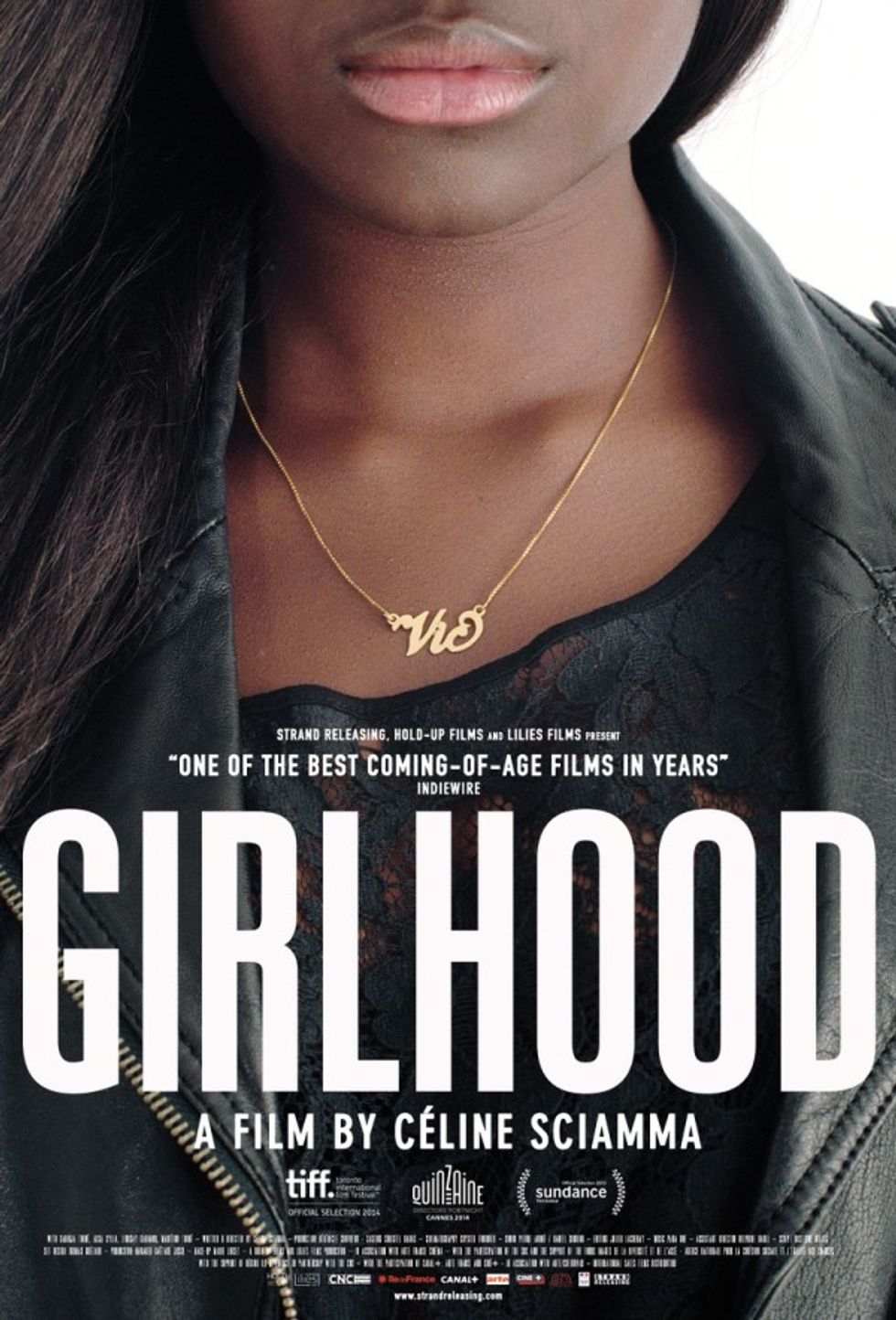 Named one of the best coming-of-age films in years by Indiewire, Girlhood offers a raw, heartfelt look at an all girl-gang living in the high-rise slums of Paris. Leading French actress Karidja Touré earned a César Award for Most Promising Actress for her debut performance. —PP
Horses of God
Directed by: Nabil Ayouch
Starring: Abdelhakim Rachid, Abdelilah Rachid, Hamza Souidek and Ahmed El Idrissi El Amrani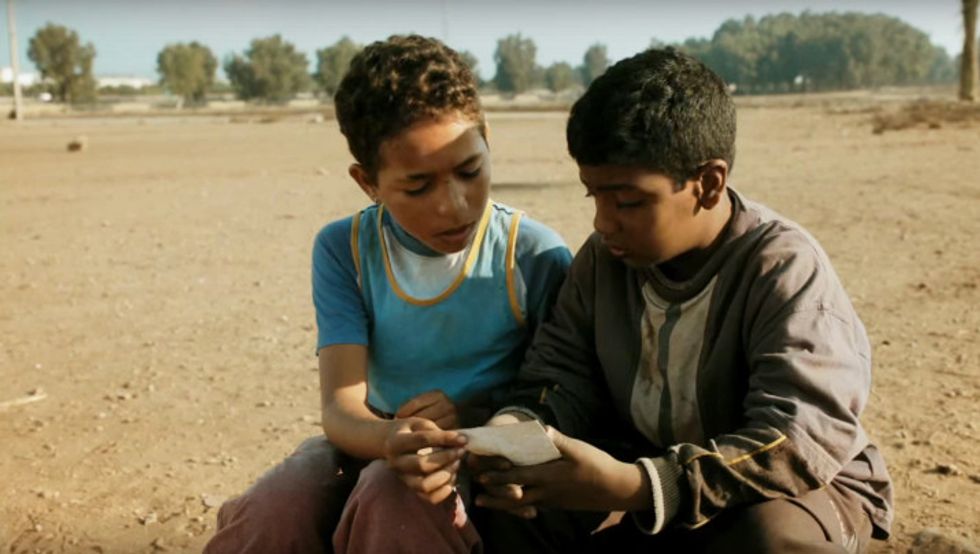 Screenshot from Youtube
This award-winning Moroccan drama is based on the novel The Stars of Sidi Moumen by Moroccan writer Mahi Binebine. Andrew O'hehir of Salon.com called Horses of God "one of the most forceful entries in a growing body of cinema that interrogates the causes and effects of terrorism, nationalism and fundamentalism in the Arab world." —PP
Shake the Dust
Directed by: Adam Sjöberg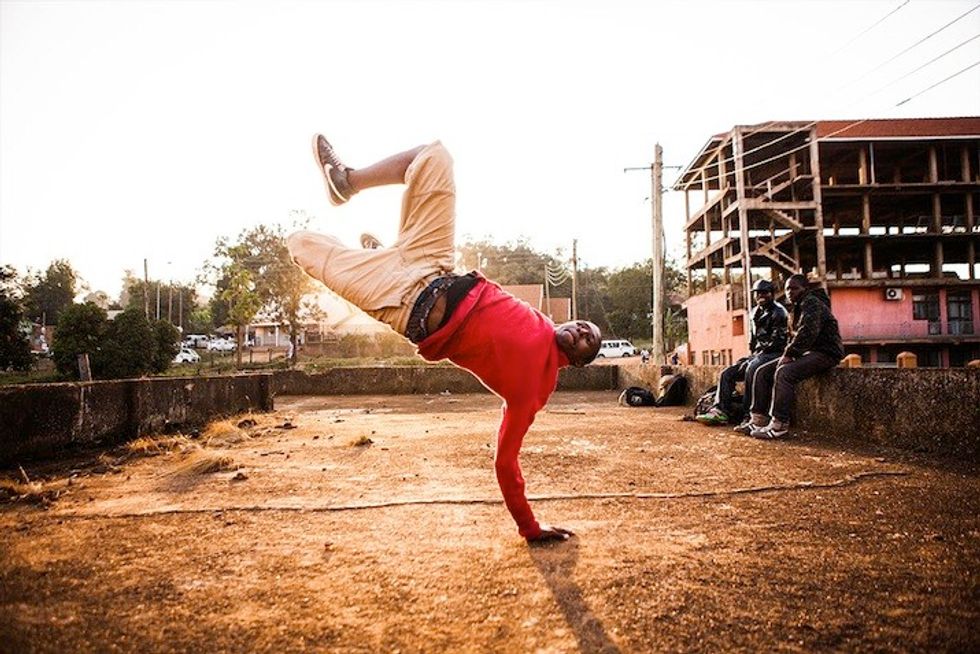 Executive producer Nas and journalist-turned-director and photographer Adam Sjöberg's full-length global hip-hop documentary chronicles the stories of rappers, DJs, and b-boys across Uganda, Yemen, Colombia and Cambodia. Released in theaters earlier this year, the film is narrated by a Ugandan b-boy named Karim. —AK
Virunga
Directed by: Orlando von Einsiedel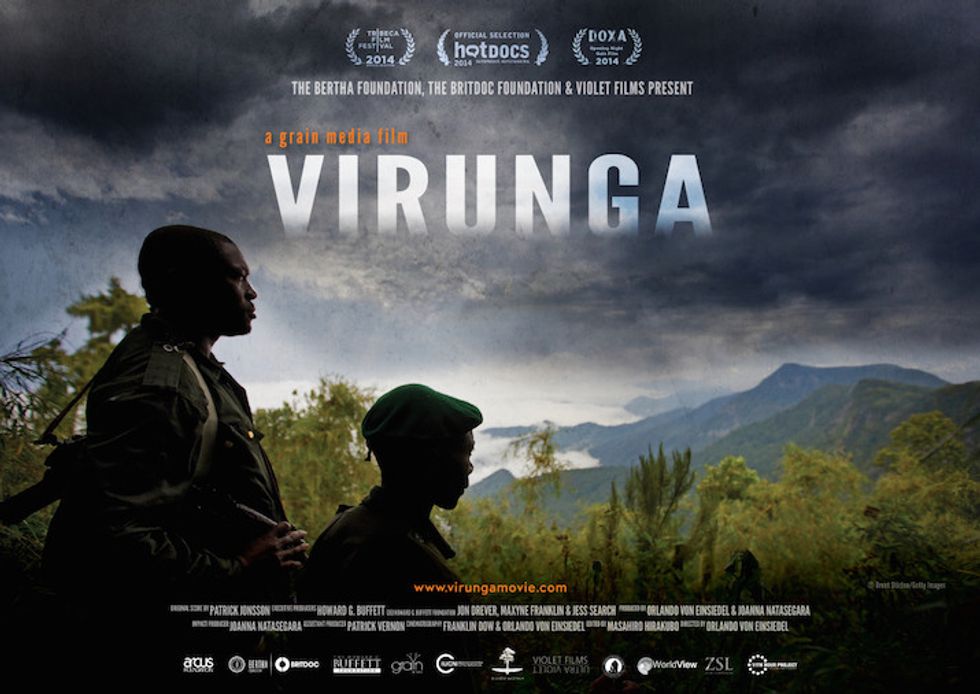 Nominated for the Best Documentary category at this year's Oscars, Orlando von Einsiedel's Virunga follows a group of park rangers at Virunga National Park in the DRC and their fight to protect the park and the mountain gorillas (some of the last remaining in the world) that live there. In August 2014, Netflix announced that it had acquired exclusive streaming rights to the film. —AK
God Loves Uganda
Directed by: Roger Ross Williams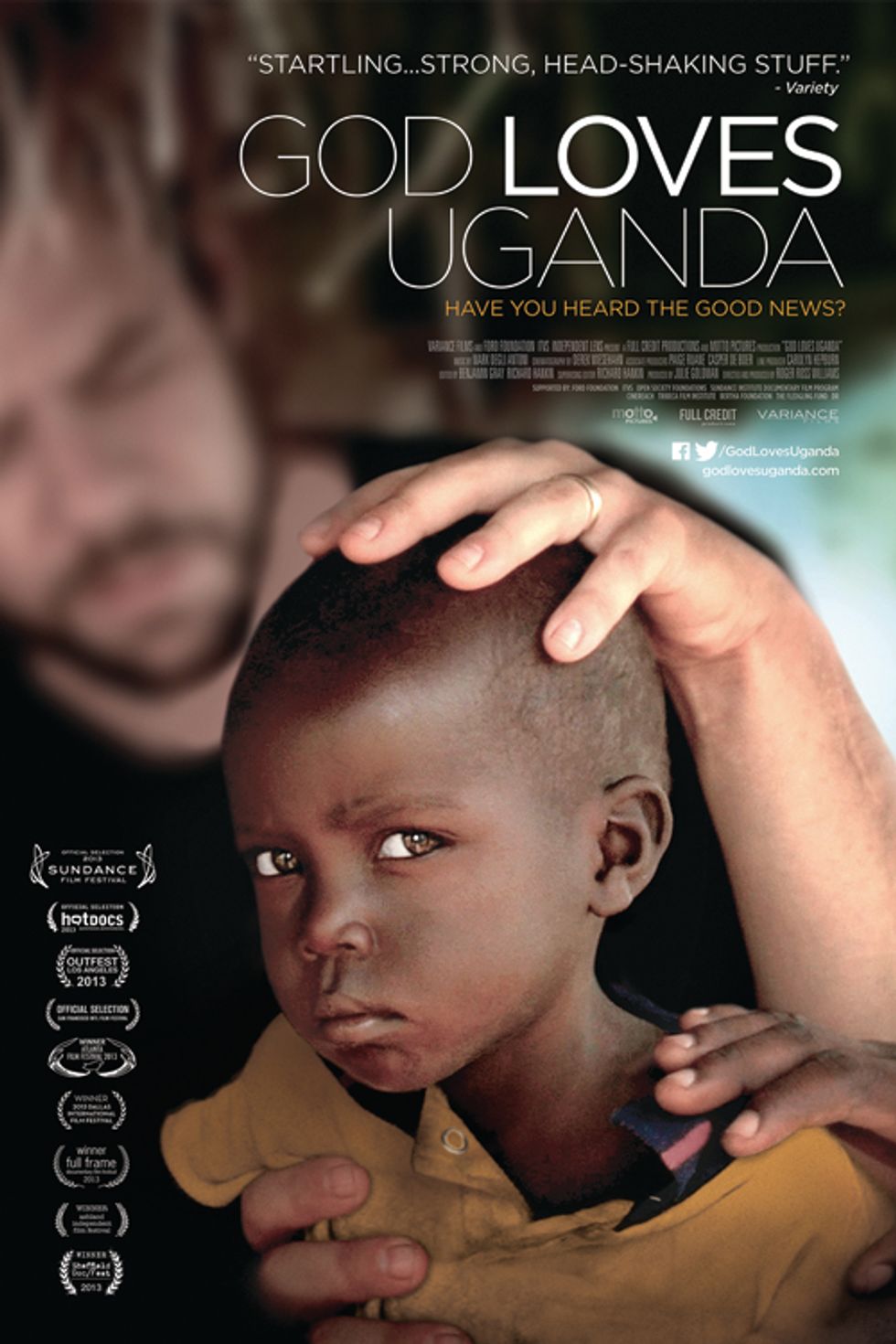 With God Loves Uganda, Oscar-winning filmmaker Roger Ross Williams sets out to uncover the role of American Evangelicals in fueling Uganda's ​anti-gay movement. The film makes the case that Christian evangelicals are using Uganda as a proxy for waging the culture war against "sexual immorality" that they lost in America. "By exposing this link," wrote Derica Shields for Okayafrica, "Ross Williams' first feature length documentary blows apart the assumption that Africa is somehow 'naturally' homophobic (In contrast to Western nations' progressive, evolved politics), instead showing the various dynamics that inform attitudes to homosexuality in Uganda. He shows how U.S. Christian Evangelicals provide the money and invective that sustains Uganda's state sanctioned homophobia." —AK
Alyssa Klein contributed to this article.
Keep reading...
Show less