Nigerien Rock Band Tal National's Explosive 'Tenere'
Listen to "Tenere," a guitar-driven track from Nigerien rock group Tal National's forthcoming 'Zoy Zoy' LP via FatCat Records.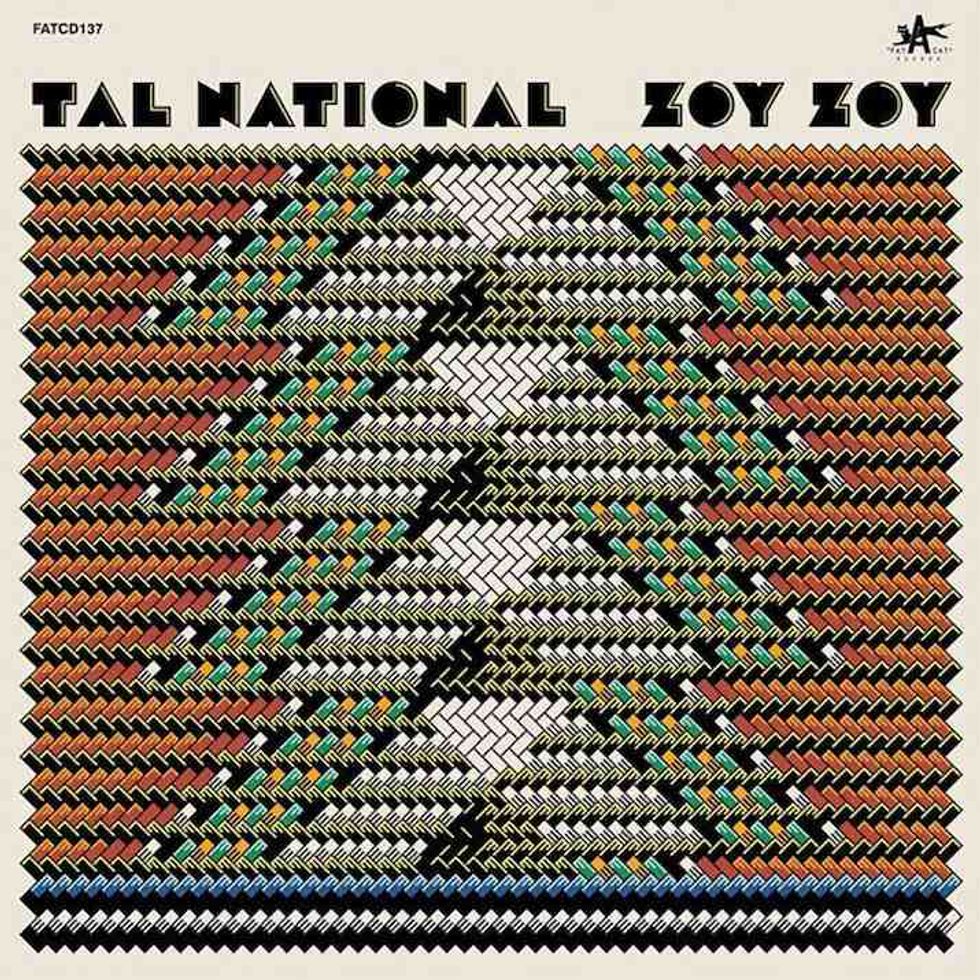 ---
Nearly a month ago, Nigerien rock band Tal National shared the festive music video for "Claire," the lead single off their forthcoming sophomore album Zoy Zoy. Today, the group drops "Tenere," another explosive track from the record. A riot of curling guitars, quick drums, and soaring vocals, "Tenere" is the type of relentlessly energetic song that loses the listener in its throes. Like "Claire," the track is extremely fast yet, behind its impassioned singing, lies a poignant background. As The Fader explains, the song's title references the Arbre du Ténéré (Tree of Ténéré), a lone acacia tree that was a popular site in the Sahara desert but was destroyed by a drunk driver in 1973 (a metal sculpture now stands in for it). As an elegy for that lost tree, "Tenere" is melancholic. As a rollercoaster-like, guitar-driven song, "Tenere" is rollicking. Listen to Tal National's "Tenere" below. Zoy Zoy will be released on April 14th via FatCat Records. Tal National will embark on a North American tour this spring. Full dates, including a stop at Pace University's Schimmel Center in New York City, can be found below.
Zoy Zoy Tracklist:
1. Zoy Zoy
2. Koana
3. Claire
4. Say Wata Gaya
5. Farila
6. Tenere
7. Kodaje
8. Saraounia
Tal National North American Tour
March 27 Dearborn, MI Arab American National Museum
March 28 London, ON Aeolian Hall
March 29 Toronto, ON Drake Underground
March 31 Elmira, NY Elmira College, Gibson Theatre
April 2 New York, NY Pace University, Michael Schimmel Center
April 3 Marlboro, NY The Falcon
April 4 Hudson, NY Half Moon Hudson
April 7 Burlington, VT Nectar's
April 8 New Haven, CT Café Nine
April 9 Northampton, MA Iron Horse
April 10 Somerville, MA Johnny D's
April 11 Portland, ME SPACE Gallery
April 12 Troy, NY Sanctuary For Independent Media
April 15 Ithaca, NY The Haunt
April 17 Washington, DC Tropicalia
April 22 Charlotte, NC Snug Harbor
April 23 Atlanta, GA Aisle 5
April 26 Lafayette, LA Festival International de Louisiane
April 28 Austin, TX Sahara Lounge
April 30 Tucson, AZ Solar Culture
May 8 Portland, OR Crystal Ballroom
May 9 Olympia, WA Olympia Ballroom
May 10 Seattle, WA Barboza