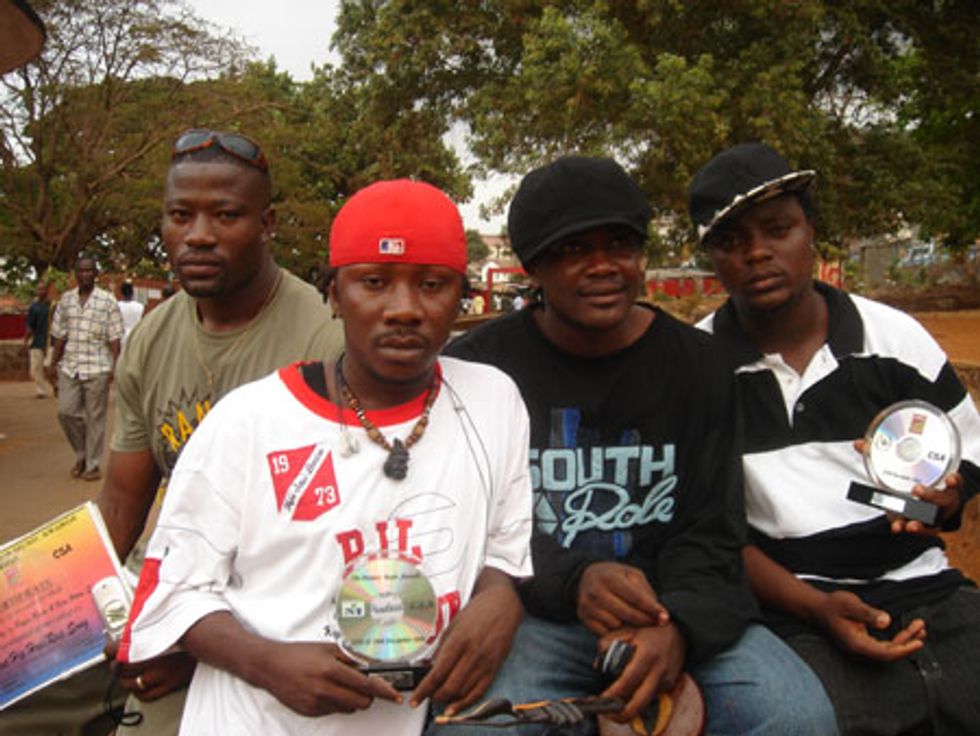 ---
[audio:https://www.okayafrica.com/wp-content/uploads/11-Grap-an-Clap-remix.mp3|titles=Grap N Clap Remix (Pupa Bajah and Baw-Waw Society)]
Pupa Bajah, who is sometimes described as Sierra Leone's contemporary Bob Marley,  got his big start with this single. "Grap N Clap" tore through post-war Sierra Leone in 2004, launching Bajah, then just a teenager, into musical stardom and giving him the moniker the "fastest rapper in Sierra Leone." Within a few short months Bajah went from a young ruffian in the streets of Freetown to a musical  superstar. The title, which translates from Sierra Leonean Krio into  'stand up and clap', is a political call-to-arms to his fellow youths.
The above remix, which samples the hit "City Life" by  Dovy Dovy and A-Klazz (then known as the Baw-Waw Society), marks the start of the official Dry Eye Crew collabo. The rest is history.
Check out the original video below with a very young versions of Bajah, Dovy, and A-Klazz.
[embed width=550][/embed]