If last month's Mercedes-Benz Fashion Week Joburg had a different (read: cooler, more accessible) look and feel, much of that can be attributed to the work of one radical young style connoisseur.
---
Siya Beyile is the 23-year-old founder and creative director of the South African-based men's fashion and lifestyle portal, The Threaded Man. At Fashion Week, Beyile was commissioned to bring 25 to 30 of South Africa's top bloggers under one roof as part of the very first Threaded Man Experience. It was a move that would rewrite the rules of South Africa's digitally-closed-off high-profile fashion event scene.
In the phone conversation below, Beyile talks bringing the digital to MBFWJ16 and his take on the future of African fashion.
The following interview has been edited and condensed.
So, what exactly is The Threaded Man?
The Threaded Man started off as a concept when I was in high school. I had been reading a lot of publications, especially in the menswear sphere locally. And I was looking at international magazines. But I felt that they were not speaking to the local market and diaspora in the most effective manner. So I had a dream of hooking up my own portal that is for Africans by Africans. And would speak to them about fashion and style.
The whole thing about The Threaded Man is that you're not just threaded through the clothes you wear, but you're also threaded in the way that you carry yourself. And that's part of our culture. It's also about embracing our own culture and our way of dressing.
Photo by Cedric Nzaka.
What were you doing at MBFWJ?
We were launching a new part of our business. For a very long time we've wanted to go into the eventing space, but we've always wanted to bring a strong element of digital. In South Africa, a lot of bloggers never really work in the same space. They're never really brought together to collaborate. We decided to launch something called The Threaded Man Experience, which was about bringing all the top bloggers in the country under one roof at Fashion Week.
The Threaded Man Experience is about getting bloggers to experience where they can collaborate and work with each other. This is a concept we want to take to different events and overseas. And hopefully invite other African bloggers to be a part of it.
What was Fashion Week like before you brought in the bloggers?
Before the bloggers there was no digital presence at Fashion Week. There were no bloggers really. And even the bloggers that attended used to sit at the back and never be included into Fashion Week. By Fashion Week not having a digital presence, it meant that our Fashion Week had a ceiling. Our bloggers locally have an international following, not just across Africa but the world as well. By inviting them to be part of Fashion Week it really helped Fashion Week cross borders and boundaries, whereas before it was very closed off. I felt that digital would give Fashion Week a bigger footprint on the global market base.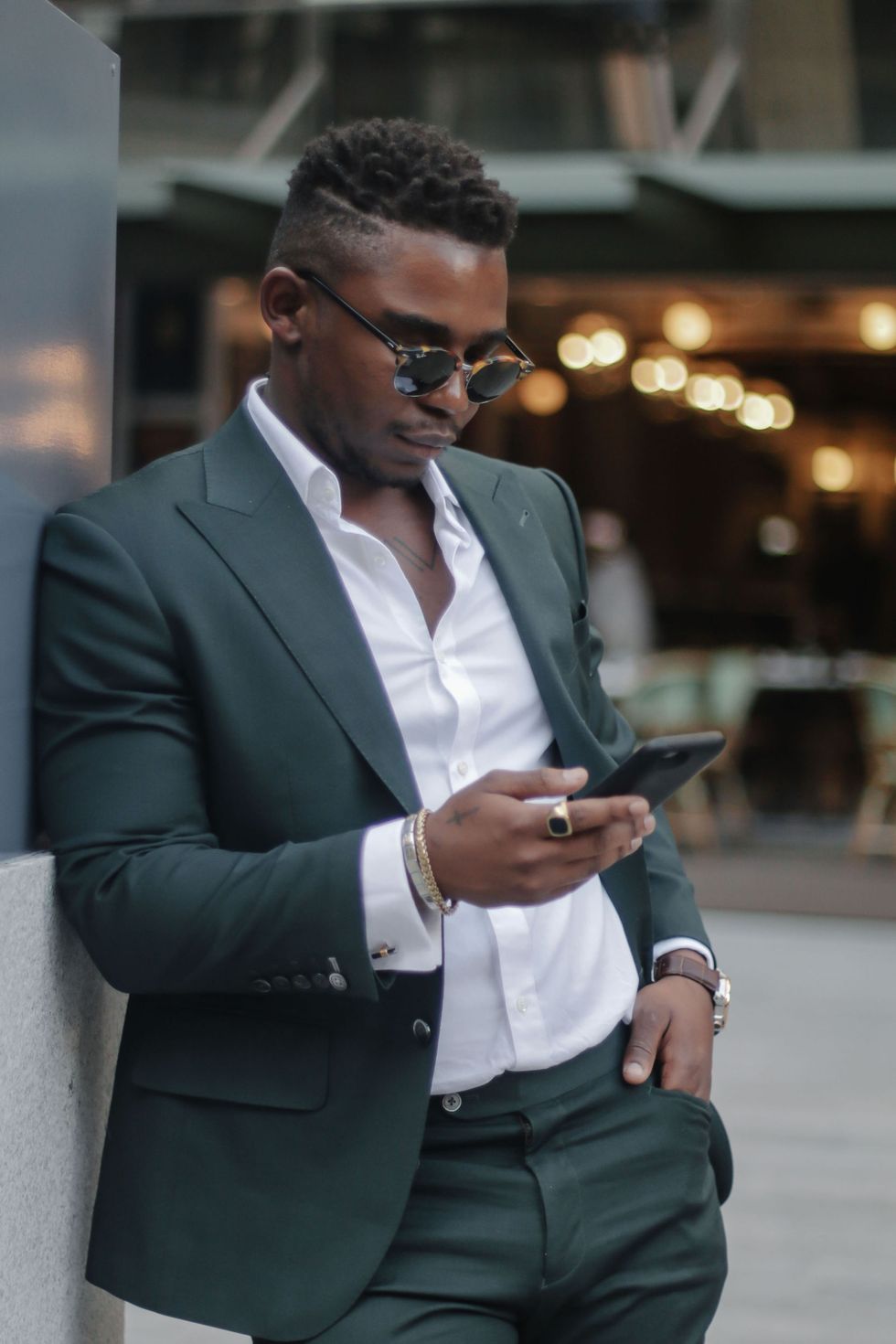 Photo by Cedric Nzaka.
What were some trends that you noticed at Fashion Week?
One of the biggest trends that I noticed was the progression of African culture when it comes to design and aesthetic. When people think African they just think print. They never used to take that print to another level. What I saw at Fashion Week this time is that African designers are starting to take their culture, but tell it in a way that's modern, and also a way that's sellable.
If you look at MaXhosa, if you look at Marianne Fassler, they used a lot of cultural South African and African references, but those references could quickly be sold in New York and London. And I think one of our biggest strengths as African designers and creatives is picking our culture and selling it to the world on our own terms. I think designers are starting to understand how to do that. So for me it was just the reincarnation of what Africa is about on a design level, and how to sell African craftsmanship and African stories through design and fashion.
What do you think is the most exciting thing about fashion in 2016?
I think it's about the blurring lines between men's and women's wear. If you look at this Fashion Week you also saw a lot of silhouettes that would be considered for women being worn by men. We've seen a lot of gender lines being blurred when it comes to fashion. And I think for a very long time, especially in Africa, we've lived in a very conservative market, especially when it comes to women and menswear. I'm so happy that designers are being brave enough to question that. And are being brave enough to start blurring those lines. Fashion is fashion and everyone should be able to wear what they want to wear.
Most importantly, it will be interesting to see how that trickles into the African market, because Africans are very conservative. Even when it comes to gay issues and gay rights Africans tend to be very behind… I'm loving that fashion is starting to become a tool, not just a showcase of clothing, but a strong tool that's communicating where society is, where society's going and how people are feeling.
That's exactly what makes me excited. Androgyny is the coolest thing in fashion.
It is. It's an incredible time to be alive.
Anything else you'd like to talk about?
What I also wanted to mention is The Threaded Man Experience is not just an experience for just South Africa, but hopefully it's an experience that we can spread across Africa to connect not just bloggers, but connect individuals who are influential and who are creative in the digital space. It's time that as Africans we stop isolating ourselves. It's time that we get together and collaborate.