Watch Tumi's Video For 'In Defence of My Art' Featuring Reason & Ziyon
Johannesburg rapper/poet Tumi shares the official music video for his new single "In Defence of My Art."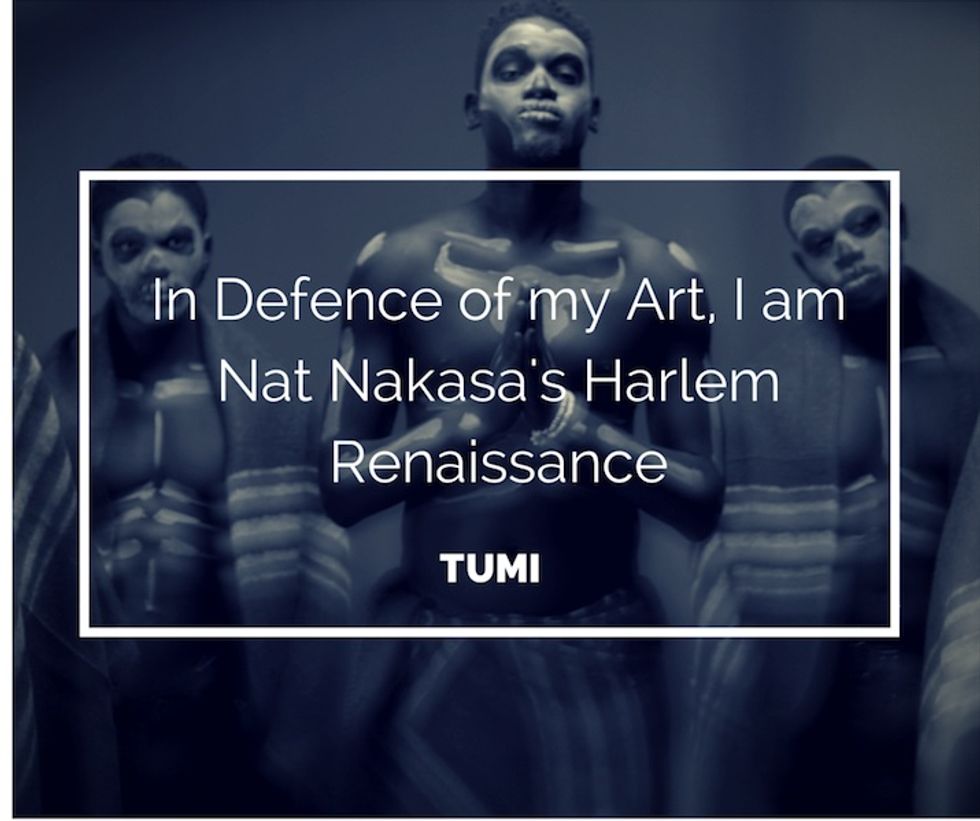 ---
Right from its opening shot of a hooded Tumi sitting on a gun throne, the video for the Johannesburg rapper/poet's new single "In Defence of My Art," featuring Reason and Ziyon, makes a mark. Filmed in stark black-and-white, the Kyle Lewis-directed piece depicts Tumi as emperor, a king-artist not just defending his repertoire, but proudly flaunting it. The clip runs through shots of AK-47s, gas masks and plenty of military imagery to showcase Tumi's literal defense of his craft, involving the viewer in its strange mystery. Talking about the song with SABC News, Tumi mentioned that "It's really just about defending what you believe in, your own... your value system... the things that you've always stood for." With this video, then, Tumi confidently grounds this common struggle in a thrillingly frightening arena. Check it out below. "In Defence Of My Art" is available now and will feature on Tumi's upcoming third solo album, Return Of The King.