Behind the Scenes of Wizkid x Femi Kuti's 'Jaiye Jaiye'
Video of Wizkid and Femi Kuti in the studio recording "Jaiye Jaiye"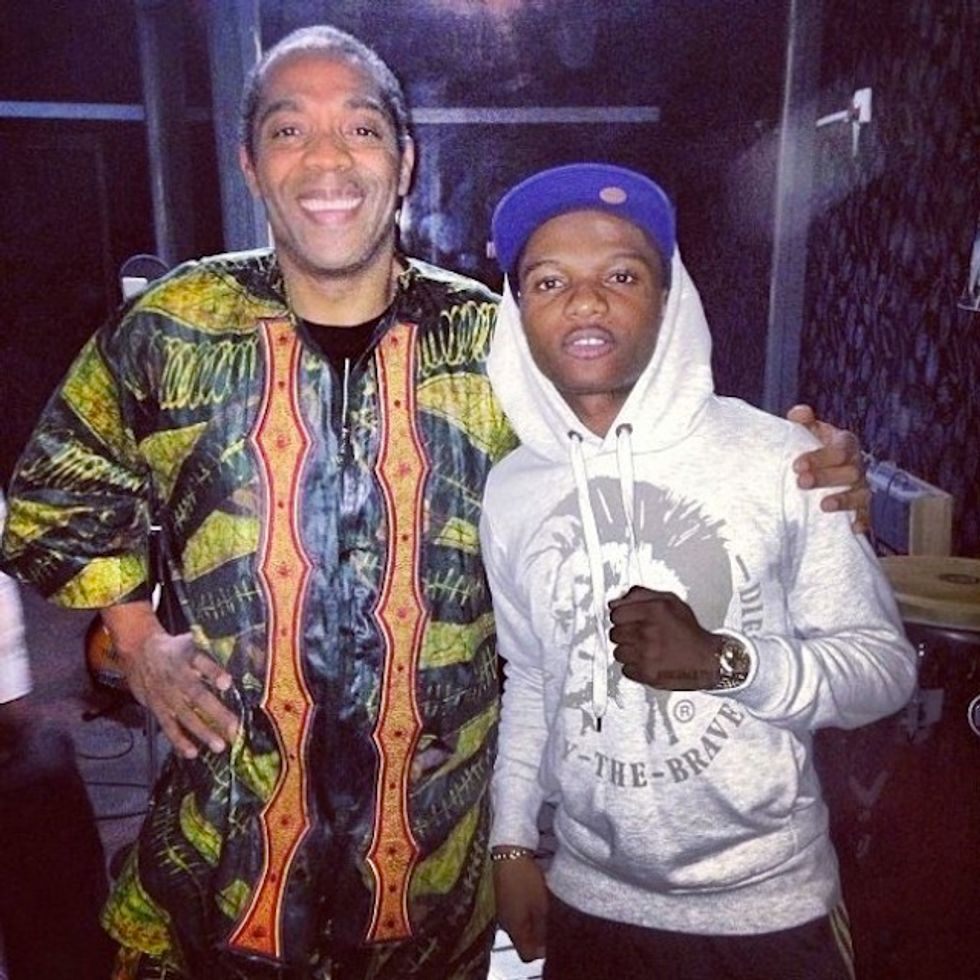 ---
Wizkid and Femi Kuti's Nigerian pop-meets-afrobeat banger "Jaiye Jaiye" has been getting heavy plays and audience love since it dropped recently. For those of you, like us, who were stumped as to how these two Naija powerhouses got together in the first place here's a behind-the-scenes video of Wizkid and Femi and the studio recording the track and divulging as to how this collaboration came about. Watch Wizkid and Femi Kuti's behind-the-scenes video for "Jaiye Jaiye" below.