Music
The Top Zambian Music Producers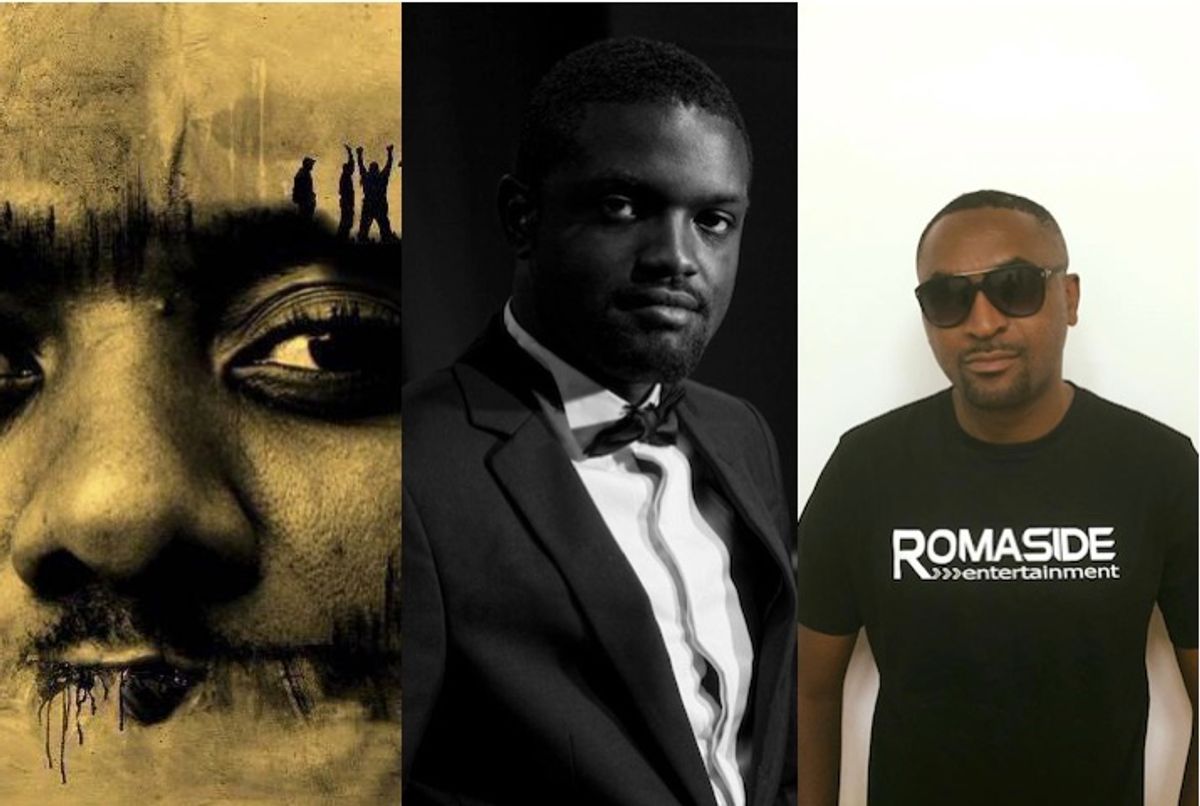 We list the best producers working in Zambian music featuring the likes of TK, Chali Bravo, Ben Blazer, Jerry Fingers and many more.
---
Chali Bravo, Ben Blazer and TK.
Zambian producers are becoming versatile. They're producing different genres of music, which is why Zed Beats, the modern Zambian music, is a combination of several types of influences and sounds. The modern Zambian sound is not so different from other international genres, what distinguishes it from the rest is mainly the language that Zed artists use as they sing. With the growing competition in the music industry, artists need good producers to survive the heat. As a continuation to our Introduction To Zed Beats: The New Zambian Music, here's a list of some of the noteworthy producers working in Zambian music.
————————————————————————————————————————————————————————
TK
Alubusu "Bwela Panyumba." Produced by TK.
TK is the father of Zambian music production. He's also known as the Dr. Dre and Timbaland of Zambia. He makes different types of beats — from Zed hip-hop to dancehall to R&B and afro. His sound quality is excellent, which is why most of the songs he produced over a decade ago still sound fresh. One would think TK uses some 'secret software' because his sound output is so different from what most new Zambian producers are bringing out, but he's mentioned he just rewires Cubase, Reason, Fruity Loops and other software. TK was one of the first individuals to make a career out of music production in Zambia. He remembers that he made his first beat when he was 8-years-old in the 80s; that's what happens when you have parents and siblings that support you to maximize your potential the first time they spot your passion, right?
TK started Romaside Studios with his brothers in Lusaka's Roma township and established himself as a leading producer in 1998. Between 2000 and 2003 he produced hits like Alubusu's "Bwela Panyumba," MKV's "Mai Junior" and "Msizani," Master Flo's "Chimatibaba" and "So Lucky" by Exile. TK also produced all the hit singles on the Nexus Music and Hot Top 10 Zed compilations of 2002 and 2004, respectively. After that, he produced artists like Kamaflage, The Third, Jimmy, Damiano, Shimpanzi and Hamoba. On record, TK has produced music for most big names in Zambian music. Owing to his success story, he has been hired to judge the biggest talent shows locally and internationally like Airtel Star Search, African Idols and Dreams Zambia between 2006 and 2015. Although TK is no longer based in Roma, his studio is still called Romaside. Thank you TK for being a pioneer and inspiring others to become producers.
————————————————————————————————————————————————————————
Chali Bravo
K'Millian "Uleibukisha." Produced by Chali Bravo.
Chali Bravo is a man whose record has never been broken. He discovered more than 10 Zambian artists who became the leading Zed artists between 2004 to 2008. These artists highly contributed to the beginning of what has become the Zed Beats of today. Bravo auditioned and signed K'Millian, TY2, Crystal Shaun, Tommy D, Kanji, Namanje, Mampi, General Ozzy, CQ and the late Kas Man in 2003 and 2004 and was able to shape their careers to competitive levels. Unlike other producers who mainly produced singles at the time, Bravo proved his unique strength when he worked on and released more than 10 successful albums in his first 2 years of producing music commercially. Bravo definitely learned some production tricks from TK when the two worked together at Nexus 13 years ago, before he launched his David Sling Studio, which later came to be called Sling Beats. Chali is known for producing R&B hits defined by unique bass guitars and strings. You know a track was produced by Bravo if you hear "Chachine-Chachine."
————————————————————————————————————————————————————————
Jerry Fingers
B1 "Perfecto." Produced by Jerry Fingers.
Jerry Fingers started out as a keyboard player in church. While he was still a high school student, Jerry found a part-time job as a sound engineer at Cypher, one of the first modern studios in Zambia. Fingers, as he's often called, has proven to be ''the producer of all seasons.'' We don't know his secret but we know that he always has a hit song at any time of the year. He's been making beats since the early 2000s and has produced artists like Bob Mabege, Mozegetta, MC Wabwino, Runnel, Red Linso, B1, Izrael, B Flow, Mampi and many others. He uses Reason and Cubase as his main production software. Jerry is a genius in Zed Beats because his sound has been accepted by the Zambian ghetto population.
————————————————————————————————————————————————————————
Jerry D
Orga Family "Koka Kola" Produced by Jerry D
Jerry D is one of the producers who have been mentored by Jerry Fingers. He started producing music professionally 10 years ago at Sound Wave Studios in Zambia's capital city of Lusaka. He plays piano, makes beats, mixes and masters most of his own productions. He's also contributed backing vocals on a number of songs that he has produced for different artists. To date, Jerry D is still one of the most happening producers of Zed Beats. He's enjoyed his work, producing successful albums and singles for musicians such as MC Wabwino, Orga Family, OC, P-Jay, Chichi, Bryan, Thelma, Karasa and Petersen. Jerry D mostly uses Cubase and makes all genres of Zed Beats.
————————————————————————————————————————————————————————
Ben Blazer
General Ozzy "Potential". Produced by Ben Blazer
Ben Blazer changed the game and raised the bar higher as his productions took the industry by storm. Initially, Blazer was known for producing and co-writing albums for Ephraim, the great gospel artist of Zambia, but Blazer surprised the nation when he turned things up a little. He produced the two biggest albums of 2007 and 2008; Petersen's Bobojan and General Ozzy's Trilogy and instantly became a force to reckon with. He also produced two of the biggest Zed hits of the last decade: "Fendela Fenduze" by Shyman and "Ona Mami" by JK. Blazer is one of the few Zambian producers who use Protools hardware and software. When a song produced by Blazer plays on radio, we all wait for the studio tag "We blazing, make em' bounce."