In many of the interviews for the Black Panther movie Chadwick Boseman explains that during the pre-production process there was a lot of debate about what accents should be used in the film, and how it was important to him that an African accent be used to make it more organic and authentic.
In an interview with Trevor Noah on The Daily Show The Daily Show Boseman was quoted as saying,
"I knew that the African accent can carry that passion in the film just as much as a British accent can, if not better."
Fortunately, thanks to some great storytelling and an unintended case of eavesdropping by director Ryan Coogler, Patrick Shumba Mutukwa, a Zambian actor hired on the film as an extra to be one of the border tribe members, had the opportunity to contribute aspects of Zambian culture that ended up being in the film.
---
Mutukwa has been in the United States for the last 16 years. He moved to the US after high school in Zambia and has been developing his acting career even since. He has been in the country for the last couple of weeks meeting with the creative community, government officials and Zambian fans.
In a conversation with OkayAfrica, Mutukwa explains the details of what he contributed to the film.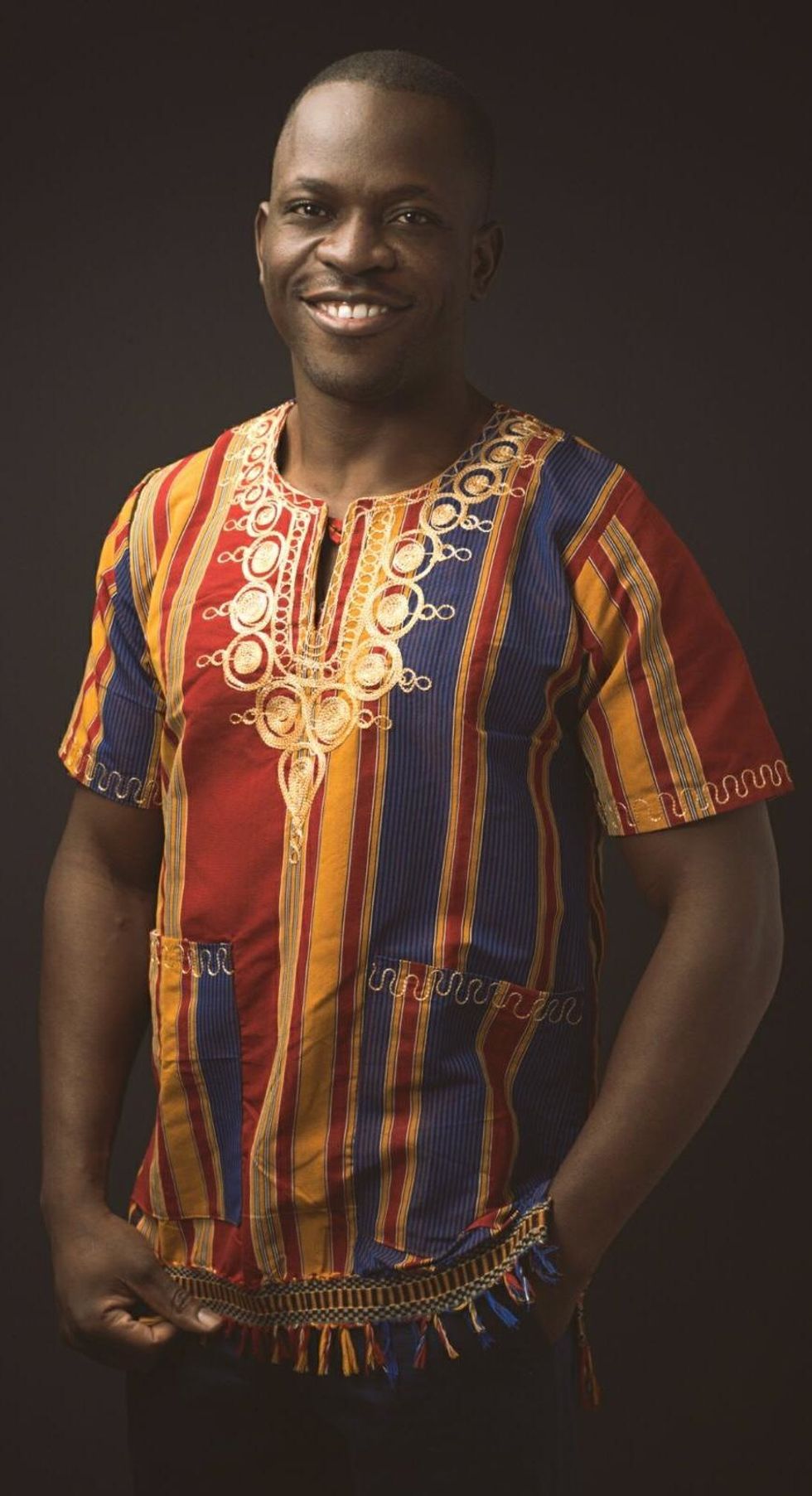 Image courtesy of Patrick Shumba Mutukwa
Samba Yonga for OkayAfrica: How did you end up contributing to accent coaching for Black Panther?
We were on set filming and I was telling a group of people about Victoria Falls, in Zambia. I was describing its location and what it looks like and coincidentally the director, Ryan Coogler, was passing by and he heard me and called and asked me about my culture and what I knew. I explained I knew the languages and I was asked to contribute to the voicing and accents.
What contribution did you make to the film?
I was asked to teach some words in a Zambian language. There is the fight scene in the movie where Killmonger, played by Michael B. Jordan, is in a spear lock with the character of Danai Gurira. Danai's character says Valani necklace [lock into a neck vice] and Nkala pansi [make him sit]. That is what I contributed. This was done in Nyanja, which is a local Zambian language. We had initially tried it in two other Zambian languages Lozi, which is something like Xhosa, which is the main reference for that language in the film, and we also tried in Bemba, another local language, but they just couldn't get it right so we just stayed with Nyanja. It was a great opportunity being on set and getting the opportunity to contribute parts of Zambian culture.
What else was borrowed from Zambian culture?
The Victoria Falls in Livingstone, Zambia. That scene at the falls was inspired by the falls in Zambia. A drone was actually flown over the actual falls to then recreate the scene of the falls.
How did the American actors perfect their various accents?
Most of the actors are Africans or have African heritage, so many have had experience with the African languages so it was fairly straight forward. Chadwick's father is African [editor's note: we cannot find any evidence to support this], Lupita is Kenyan, Danai is Zimbabwean so it worked out. They worked really hard to make the accents work. Forrest has done films as an African so he was already good and managed to carry it off. They were pretty good with a few tweaks here and there.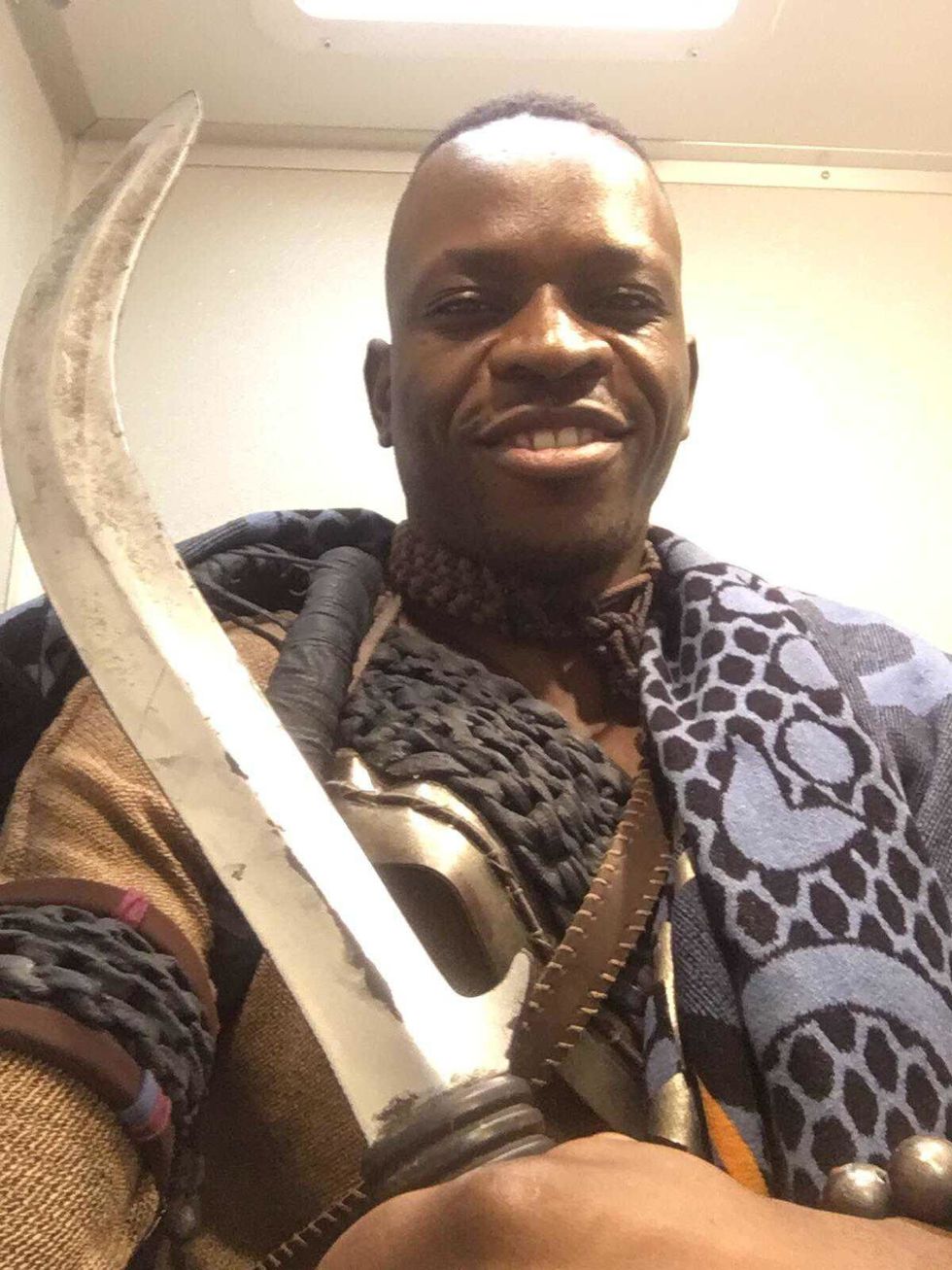 Image courtesy of Patrick Shumba Mutukwa
Who did the best African accent in his opinion?
It's hard to say, they were all good.
Is this a good time for filmmakers in Africa?
The possibility is great. There have always been black super heroes, [they just weren't always] main characters. Black Panther made a billion before it even went to China. Most movies need the Chinese numbers to get to a billion but this was different. There is a lot more to come after this.
What did you think of the Black Panther Challenge in Zambia?
It was great to get kids from disadvantaged communities to get a chance to see the movie. We showed the movie to 250 kids and they were excited and wanted to take pictures after and asked a lot of questions. I was truly honoured to be a part of that.