Last September, at a dinner for Zimbabwean students in Boston, a visiting politician from home asked me how I could complain about the state of our country when I was unwilling to return to register and vote. I'd heard this question before, but for some reason in that moment it stung me.
"I'm a PhD student on a stipend!," I wanted to yell. Zimbabweans abroad cannot vote remotely and a trip to Zimbabwe would cost me over a thousand dollars. To first register and then vote would mean two trips. I knew my anger was about more than just adding numbers, I yearned to have my experiences acknowledged. Defending myself would make it seem like it was my responsibility to travel rather than the government's responsibility to make it easier for people abroad to vote, so I said nothing.
President Emmerson Mnangagwa confirmed in May that the elections would officially be taking place July 30th. The announcement was made a month before registration closed in June. "These elections will be free, fair, and transparent, and the voice of the people will be heard," he tweeted.
---
For years, it's been unclear whether the "voice of the people" extends to the diaspora. The economic collapse and increased political violence in the early 2000's spiked a mass migration out of Zimbabwe. There isn't a definitive number on how many people left in the last decade, but it is estimated that it was a quarter of the country including both working and professional classes. In the last few years, the diaspora has been assumed to be supportive of the opposition and has often been painted by Zanu-PF politicians as unpatriotic.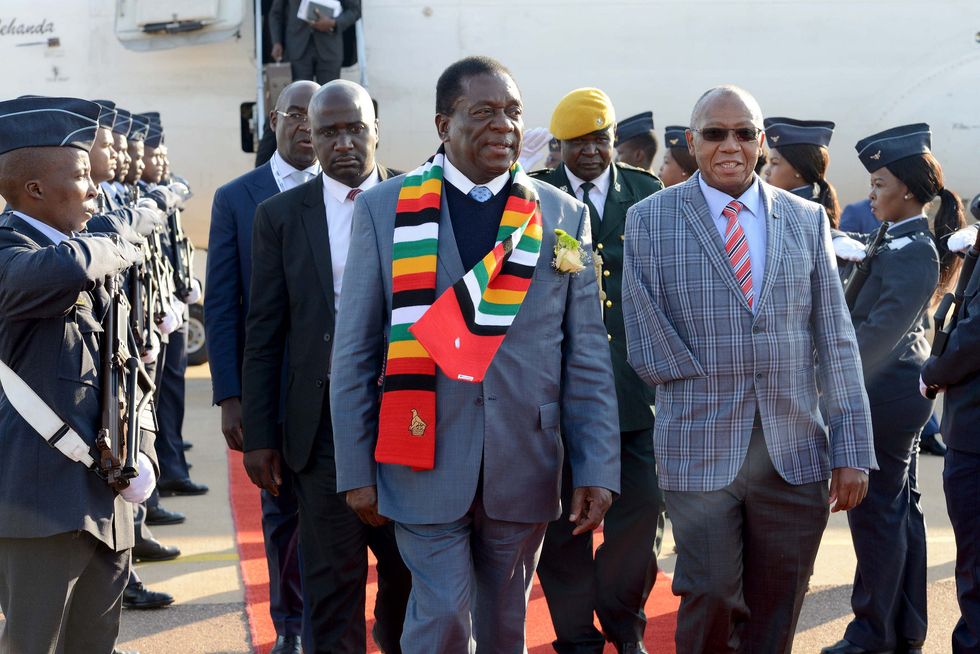 Zimbabwean President Emmerson MnangagwaPhoto via Flickr
In previous elections, Robert Mugabe had maintained a strong stance against Zimbabweans voting from outside of the country. In the disorienting transfer of power to Mnangagwa, discussion surfaced about the possibility of making provisions for citizens abroad to vote since countries like South Africa, Kenya, and Mozambique have made it possible. The constitutional court eventually ruled that citizens in the diaspora could only participate if they returned to the country to register and to vote. Registration was presented as an easy process, all that was necessary was citizenship, proof of residence, and passport or national ID.
"Voting won't take you 10 minutes, so if you want to vote, just come home and in less than 10 minutes you will have finished voting and go back to your work." Mnangagwa said in a speech to the diaspora in March.Since it's impossible for me to be in Zimbabwe this month, I reached out to other Zimbabweans abroad to try and understand how they were dealing with the frustration of being excluded from the process. I sent questions out and got responses from 35 people from a wide range of ages most of whom asked to be referred to by a pseudonym.

It was no surprise that the main reason people had not registered to vote was that they lacked resources to travel, but that's not the whole story. The anxiety that the election might not be democratic also affected people's willingness to go home. While many felt that added international attention might lead to less rigging, there was little confidence that the ruling party would not influence the outcome of the election. Most people said that the continued rejection of a diaspora vote left them feeling "marginalized."
"If I felt that my vote would actually count then I would make an effort to actually register and vote regardless of where I am," 24 yr-old Sammie said.
Taku M added, "there's a reason requests for the 'diaspora vote' didn't go too far... can just leave it there. They did try with regards to publicizing information, that seemed to be a genuine effort,"
Voting is not the only way to participate in the elections, and there are some advantages to being outside of the country during the election process. Access to information online and discussions in communities abroad has made the circulation of news sometimes faster than it is on the ground in Zimbabwe. Since Zanu-PF dominates the media in Zimbabwe including the Zimbabwe Broadcasting Corporation (ZBC), the radio, and public billboards, it is easier for competing parties and candidates to circulate information abroad.

I asked Zimbabweans how being outside the country has impacted them and if they were active in online and offline discussions about the elections. 70 year old Taramba responded, "It has made me more vocal. More analytical. Eager to influence those that can vote on the ground."
Cynthia, a 24-yr old investor, felt that living outside the country made her more restrained. "I have limited my participation in online discussions—partly as an acknowledgement of my privilege and distance from home (I have not lived under this government and have very limited contributions to make beyond fake-deep political analysis), and partly because this election has confused me and my ideas about who we are as a country," she explained.
A majority of the people I polled noted that the exposure to politics in different countries they have lived in shifted how they viewed Zimbabwean politics, from seeing the various parliamentary and party systems to comparing how other immigrants participate in politics in their home countries. "I have definitely seen how other countries treat their citizens abroad and the potential Zimbabwe has to tap into the opportunities that lie among Zimbabweans abroad. But none such effort has ever been made," Sammie said.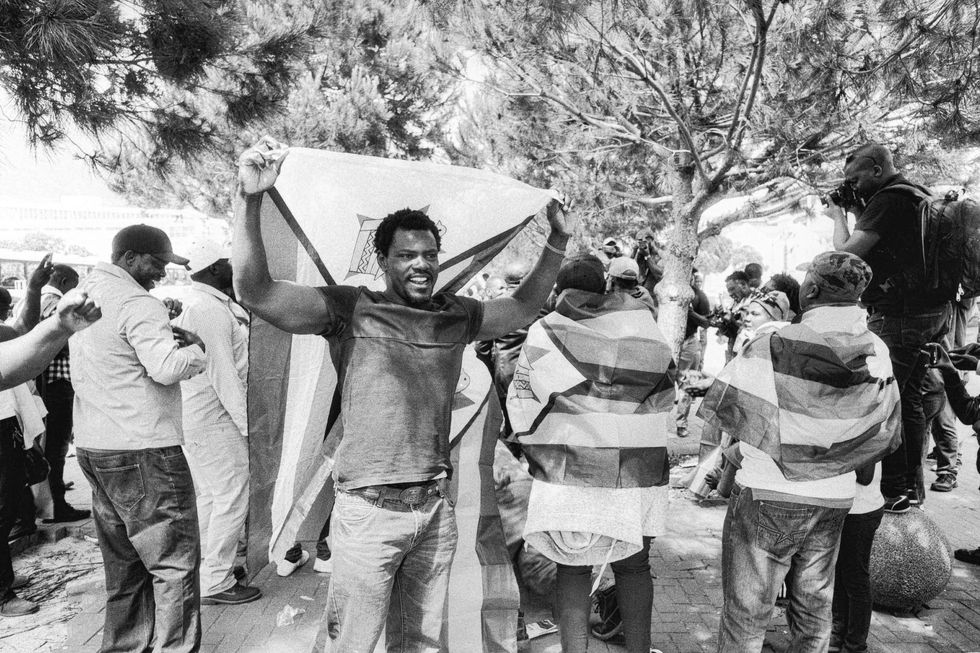 Zimbabweans in Capetown Celebrating Mugabe's Fall Photo via Flickr
The last question on the survey asked how people were feeling about the upcoming elections, if they were hopeful, pessimistic, or indifferent. Answers where scattered between very hopeful and very pessimistic. Most respondents took the words I offered and added small modifications that opened up more meanings. "I am scared. I want to be hopeful," Tonderai said.

Hope is intimately tied with fear, it manages the fear of being disappointed and the fear of disappointing others. In this election season there has been a need to support and motivate those who will go out and vote on Monday, and the desire to stand by them has sometimes meant suppressing the concerns about stories in the news and stories from family and friends in the country that show that Zanu-PF might be using similar tactics from the past to intimidate voters. No one expressed any particular excitement about the MDC candidate Nelson Chamisa in the survey and most people simply hoped for a peaceful election.

Out of the respondents who said they felt indifferent, I was struck by a graduate student Tsitsi who wrote, "I feel extremely indifferent!"
There is something violently un-interesting about being excluded. Indifference exposes the traumas of repeated erasure, and naming indifference as extreme unmasks its neutrality. It's a subtle reminder that something is still amiss. But while fear persists in the diaspora, it is obvious that the government also fears what our voices might force the nation to confront.
A few days later, I asked Tsitsi how the outcome of the election might impact her. She responded, "In the event that Zanu wins, I will be gutted once again but I stand persuaded that we deserve better than thieves and murderers."