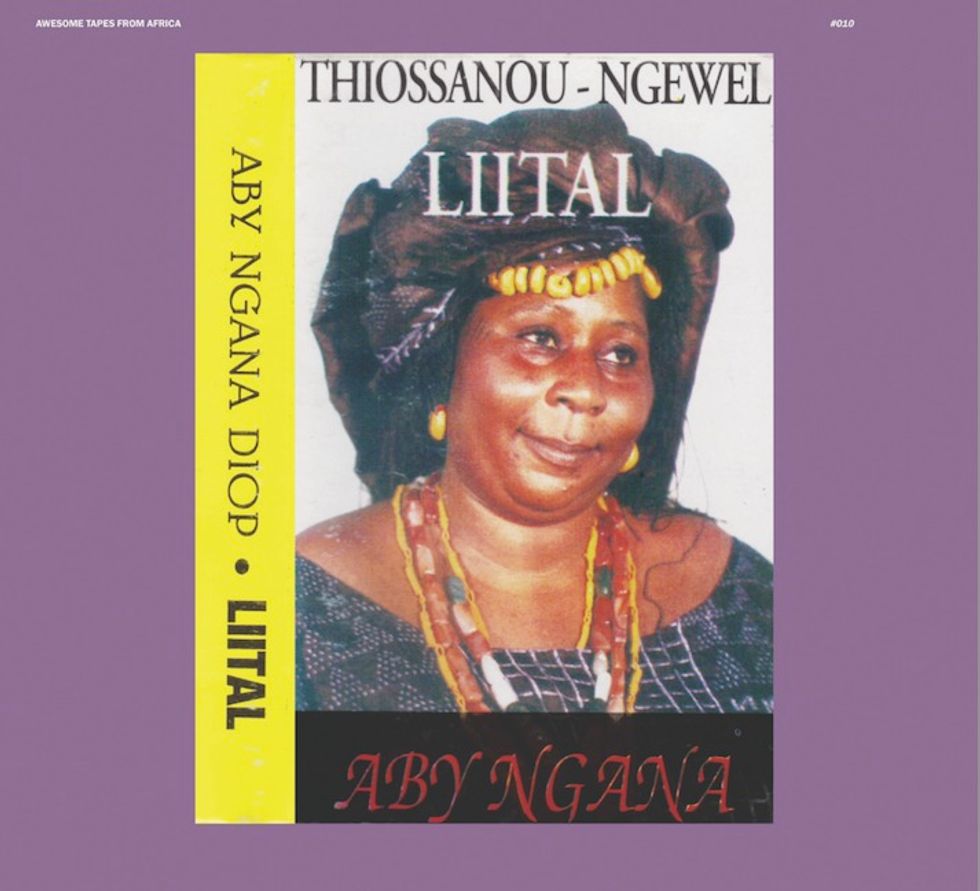 ---
Senegalese griot singer Aby Ngana Diop is the latest artist to be celebrated by Awesome Tapes from Africa. Something of a celebrity in her hometown of Dakar in the '80s and '90s, Diop (who passed away in 1997) was often the go-to performer for the city's politicians and officials. Using Tasuu (a Wolof-based fast-paced poetry), Liital, Diop's only album, is a beautifully ramshackled collection of songs, which was rereleased this month by Awesome Tapes.
Like Abbey Lincoln before her and Merril Garbus after her, Diop has an almost scarily fiery voice. It's less the sound of scorn, though, and more the intense yet playful chants of someone screaming their heart out. On the track "Dieuleul-Dieuleul," for example, Diop shouts the titular words (which mean "Take it, take it") with a passion as strong as the song's thick drums and as strangely calming as the shrill whistles behind her. "Sapaly," one of the album's closing pieces, is a bit slower, and perhaps even meditative, yet keeps Diop's signature beauty-yell. It's not surprising, then, that Tasuu, the vocal style Diop delivers throughout the album, is thought to be a precursor to rap; it has that same ferocity, the same uncomfortable comfort. Similar to Nas's Illmatic (1994) and Fugees' The Score (1996), Diop's Liiat thrills not only in its vocal mastery but in the mix of pain and joy behind it. 
Unique in Senegalese music for its conflation of traditional griot singing and mbalax (Senegal's national popular dance music), Liital is a near pioneering record. Diop's mad-happy voice is fascinating, though, and she holds her own as one of the fiercest artists to come out of Senegal. Listen to "Dieuleul-Dieuleul" off the record below. Liital is out now on LP/CD/MP3/Limited Edition Cassette via Awesome Tapes From Africa. Read more about Aby Ngana Diop over here.