---
From Season 1, Episode 4 of An African City
Welcome to the inaugural edition of our new Cinemafrique series. Each week we'll be highlighting the latest film and television news from throughout Africa and the diaspora, from film festival announcements and who to expect on the big screen to the scoop on what to binge watch and add to your viewing party schedule. Without further ado let's get the ball rolling with news on Traitors, An African City, Afronauts, nominees for the 2014 Africa Movie Academy Awards and more!
__________________________________________________________________________________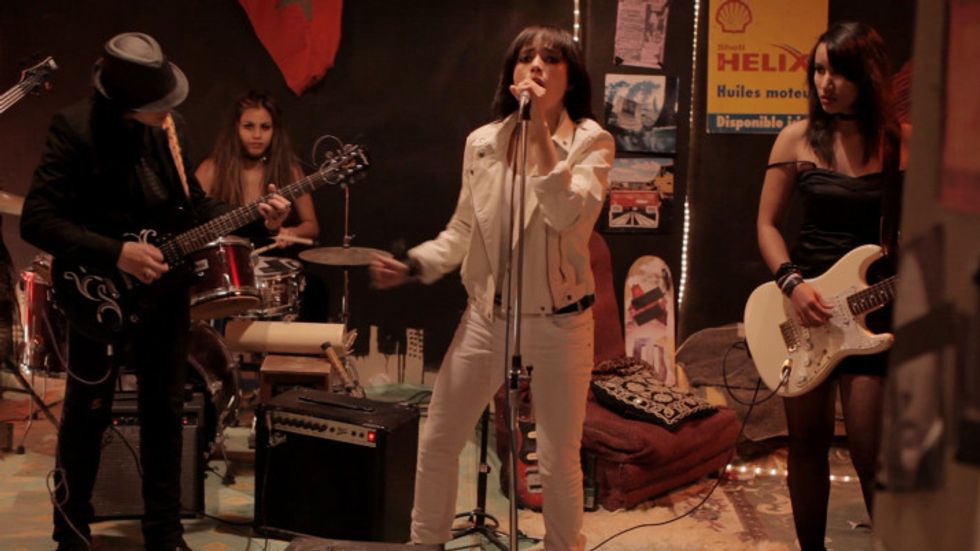 Traitors At Tribeca Film Festival
The Tribeca Film Festival kicked off last night and runs through April 27th. Along with the world premiere of the Nas documentary Time Is Illmatic, one of the features we're most looking forward to is Traitors (2013), which makes its North American premiere at TFF. First time director Sean Gullete's Moroccan coming of age story revolves around Malika, whose life as the leader of a female punk band in Tangiers proves to be too scandalous for her über conservative community. Watch a preview below and head here for more information on tickets and screening times.
Sun 4/20, 6:30pm, Bow Tie Cinemas Chelsea 6
Tues 4/22, 9:45pm, Bow Tie Cinemas Chelsea 8
Thurs 4/24, 5:30pm, Bow Tie Cinemas Chelsea 4
Sat 4/26, 6:30pm, Bow Tie Cinemas Chelsea 6