News
Here's How to Get Your Brand New African Union E-Passport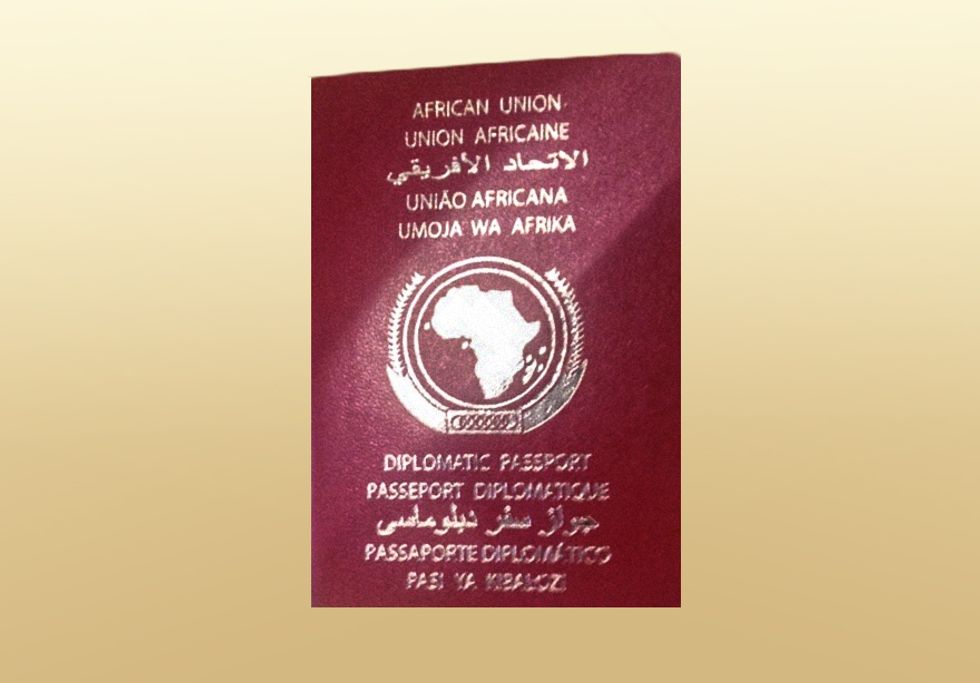 Unless you're a head of state, an AU or government official, you can't—for now.
It's official—the African Union has launched its continental e-passport program Sunday as part of the opening ceremony of the 27th Ordinary Session of the Assembly of the African Union in Kigali, Rwanda.
---
But unless you're Rwandan President Paul Kagame or Chadian President Idriss Eby, who are already carrying their fancy-looking red and gold document, an AU official or select government personnel, it's unclear when AU passports will become available.
Check out the African Union Diplomatic Passport launched in Kigali yesterday. What do you think of this? #AUPassportpic.twitter.com/PdySClZGup

— Mac-Jordan (@MacJordaN) July 18, 2016
The launch fulfills an aspiration of Agenda 2063 that envisions an "integrated" and "united" Africa, according to the AU press release announcing plans for the e-passport.
"We've been overwhelmed by requests and enquiries of other ministers, officials, and African citizens to share in this privilege of holding an African passport," Nkosazana Dlamini-Zuma, chairperson of the African Union Commission says, according to The New Times.
"These are great steps we are taking. Our Union has great ambitions in order to ensure economic and political integration," President Deby says.
For now, there is no set timeline for when e-passports will be rolled out to the rest of Africa, but Dlamini-Zuma has urged African Union member states to issue e-passports to their citizens "within their national policies, as and when they are ready," Quartz Africa reports.
It's hoped that the e-passports is the first step that will increase mobility for Africans on the continent as well as boost trade and economic growth opportunities.
However, strict visa requirements and cost prohibitive airfare are still obstacles for the African Union to realize its vision for "a strong, prosperous and integrated Africa," though countries such as Seychelles, Mauritius, Rwanda, and Ghana have taken lead in easing their visa requirements.