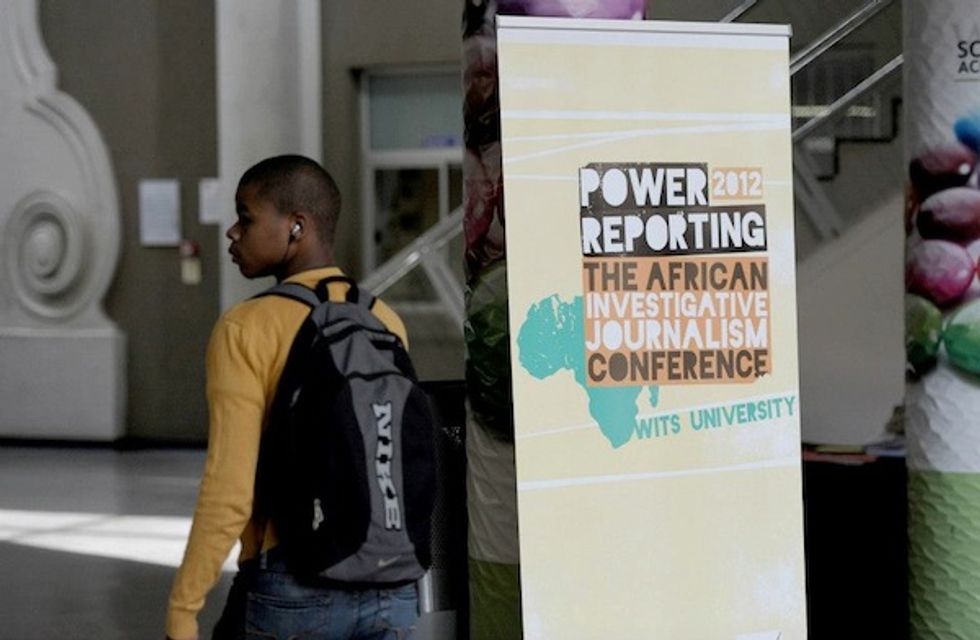 ---
AfricaCheck, the "first non-partisan fact-checking website in Africa" launched just a few weeks ago in South Africa. The site is currently based only in South Africa, but also plans to engage with a wider African network to promote user engagement and crowdsourcing as it relates to governance and the dispersal of information in public discourse. How does it work?
"As part of the process, the website team will engage with professional and citizen journalists from around South Africa, providing them with access both to the full archive of fact-checking reports as well as to a fact-checking toolkit of tips and a database of sources to use to fact-check claims themselves. At the same time, by using Wits University journalism students to run our site, the team will help spread fact-checking techniques and culture in the next generation of journalists."
Their latest report examines South African President Jacob Zuma's claim that the gap between the rich and poor has been narrowing. Upon first glance, AfricaCheck seems to be an effort to provide the public with more accurate information, but looking closely it's clear that the website is geared towards journalists and emphasizing the significance of reporting accurate information to the public. They do encourage users to suggest claims for them to check, and since they've just launched, we have yet to see how their efforts will engage with South Africans and the general sphere of social media throughout the continent.
If this initiative aims to assist journalists in providing more accurate information to the public so as to encourage scrutiny in public debate, then it's also necessary to consider the information in question. Reports on the site feature topics such as violent unrest, government claims of delivering public services, efficiency of schools, and many others. However, we felt something missing while reading through the reports - perhaps it's user participation. And hopefully as the initiative expands to other parts of the continent, it will be able to more adequately engage, not only with journalists, but citizens who also have concerns about the questionable information dispersed to them on a day to day basis, beyond statistical reports that can sometimes feel immaterial.