Marielle Franco, 38, a black politician from Rio de Janeiro, died fighting for the rights of women and favela dwellers. On March 14 armed men gunned the councilwoman down in her car in the center of Rio de Janeiro with nine shots—four to the head.
Her assassination hit black women hard.
As a councilwoman from the Maré favela, she denounced the police brutality that favela residents, most of them black, regularly experienced. Many black women felt it was a direct attack on the potential of black women to ascend to power in politics. But her assassination came at a unique time—six months before Brazil's state and national elections. After Marielle's death, black women felt empowered to run for political office and in this year's elections, black women candidates are more visible than ever. These women are now collectively called the "Sementes de Marielle"—the seeds of Marielle.
The national elections take place on October 7. There are 231 black women running for political office in the state of Rio de Janeiro—almost twice the 2014 number (125). They are running for governor, deputy federal and state deputy. This should come as no surprise, black women make up 27 percent of Brazil—the largest group. The candidates represent the diversity of black women in Brazil. They are evangelical. They follow Afro-Brazilian religions. Some are from favelas. Some grew as middle class. Some are college-educated.
Below is a sampling of the seeds of Marielle.
---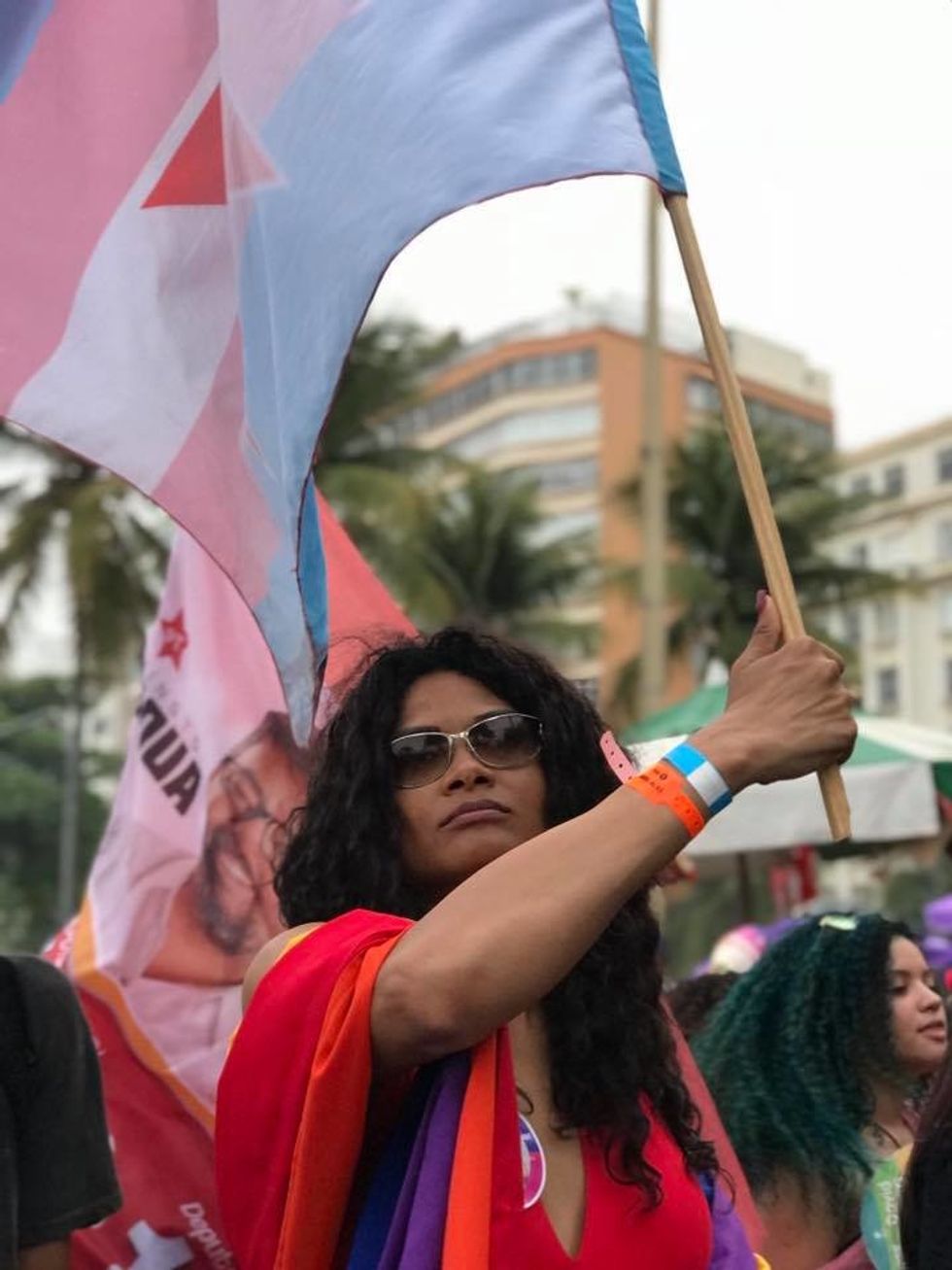 Image courtesy of Jaqueline Gomes de Jesus.
Jaqueline Gomes de Jesus, 40, has been contemplating entering politics for the last 10 years. But it was only last year that Gomes felt ready to mount a political campaign. Gomes, a transgender woman, and educator are running for state representative in Rio de Janeiro for the Worker's Party (PT). In 2014 only 5 transgender people ran for political office in Brazil. That number jumped to 55 this year. Her human rights work on behalf of LGBTQ people goes back more than 20 years when she was a college student in Brasílía. Last year Franco personally awarded de Jesus the Chiquinha Gonzaga Award in 2017 for her work on behalf of black and LGBTQ people. She also encouraged de Jesus to enter politics.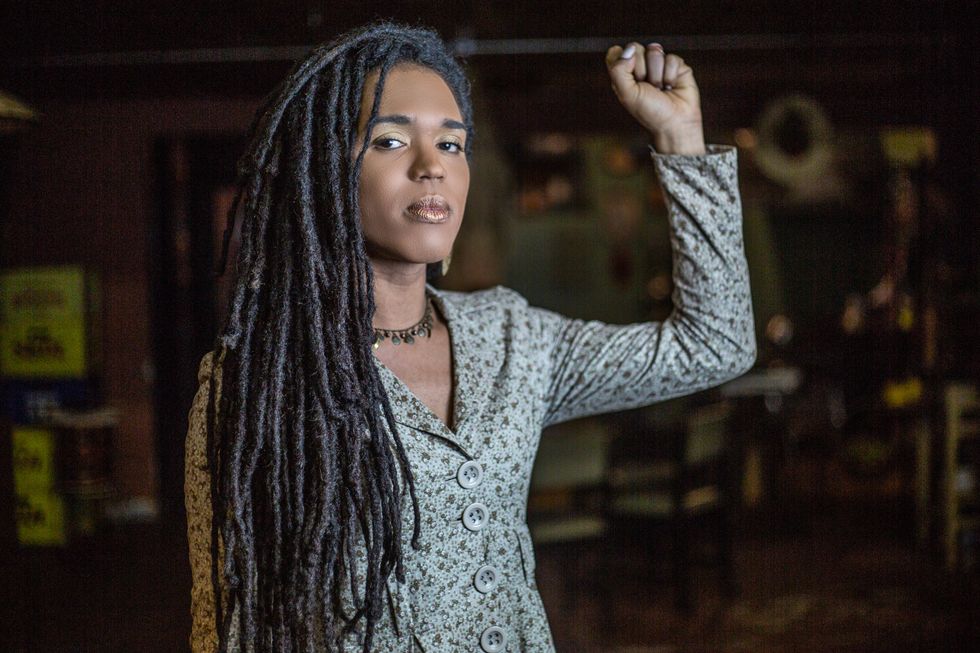 Image courtesy of Érica Malanguinho.
When Érica Malanguinho launched the Aparelha Luzia in 2016, she wanted to create a cultural space in São Paulo where black people could freely celebrate their blackness and maintain the longevity of black culture while feeling protected—an urban quilombo. She succeeded. The space hosts events almost every night of the week: intellectual get-togethers, hip-hop battle session, black kids playdates, everything. More than 200,000 people have passed through its doors. Now Malanguinho, a transgender woman, is ready to extend her cultural influence into politics. She's running to become a state representative in São Paulo for the Sunshine and Freedom party.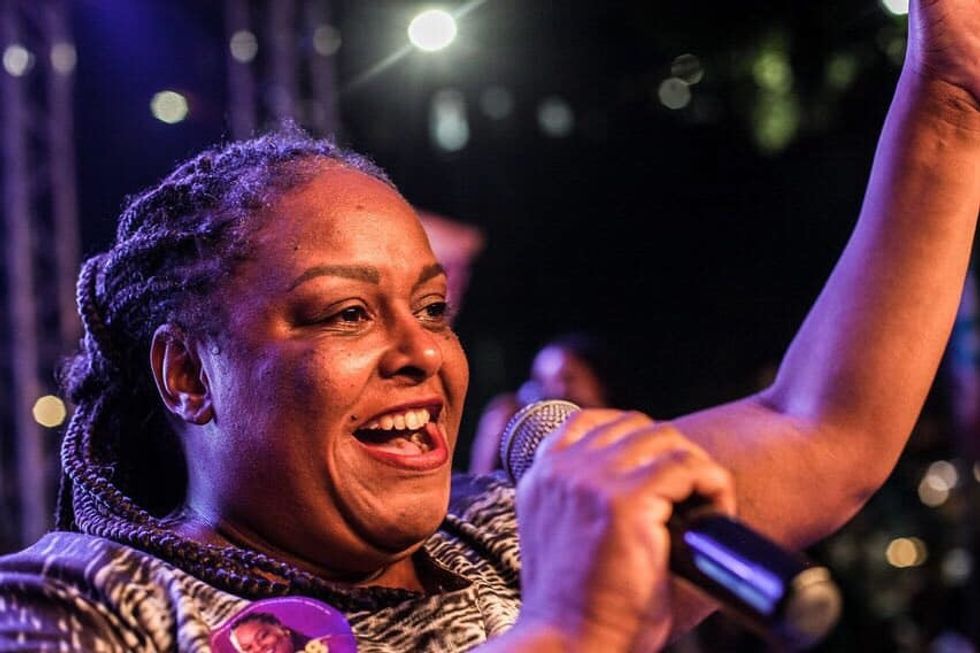 Image courtesy of Monica Francisco
Monica Francisco wears several sometimes contradictory hats—evangelical pastor, politician, educator, sociologist, favela dweller. When Monica gives speeches at her pep rallies, she breathes the power of God into her words. Francisco wants to see more Afro-Brazilians politicians who govern to meet the needs of blacks in Brazil.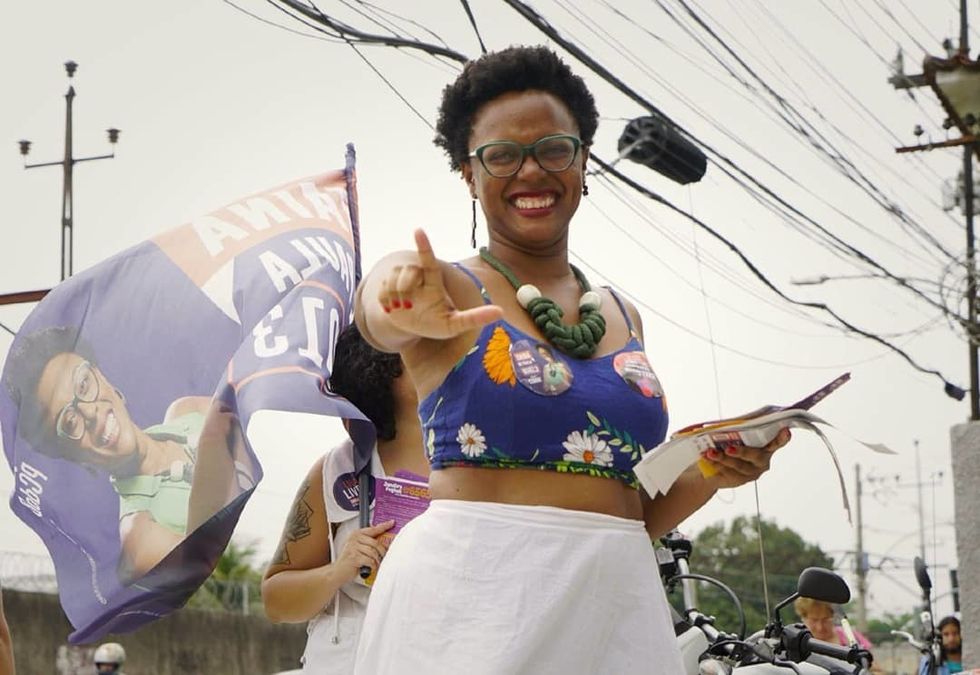 Image courtesy of Tainá de Paula
Tainá de Paula, 35, believes in the famous Angela Davis saying: When a black woman moves up in society, the structure of society moves with her. The architect and town planner is running for state deputy with the Brazilian Communist Party. Her urban planning background shows through her proposals. She wants to improve access to the city for low-income people and improve the sustainable development of favelas the suburban areas.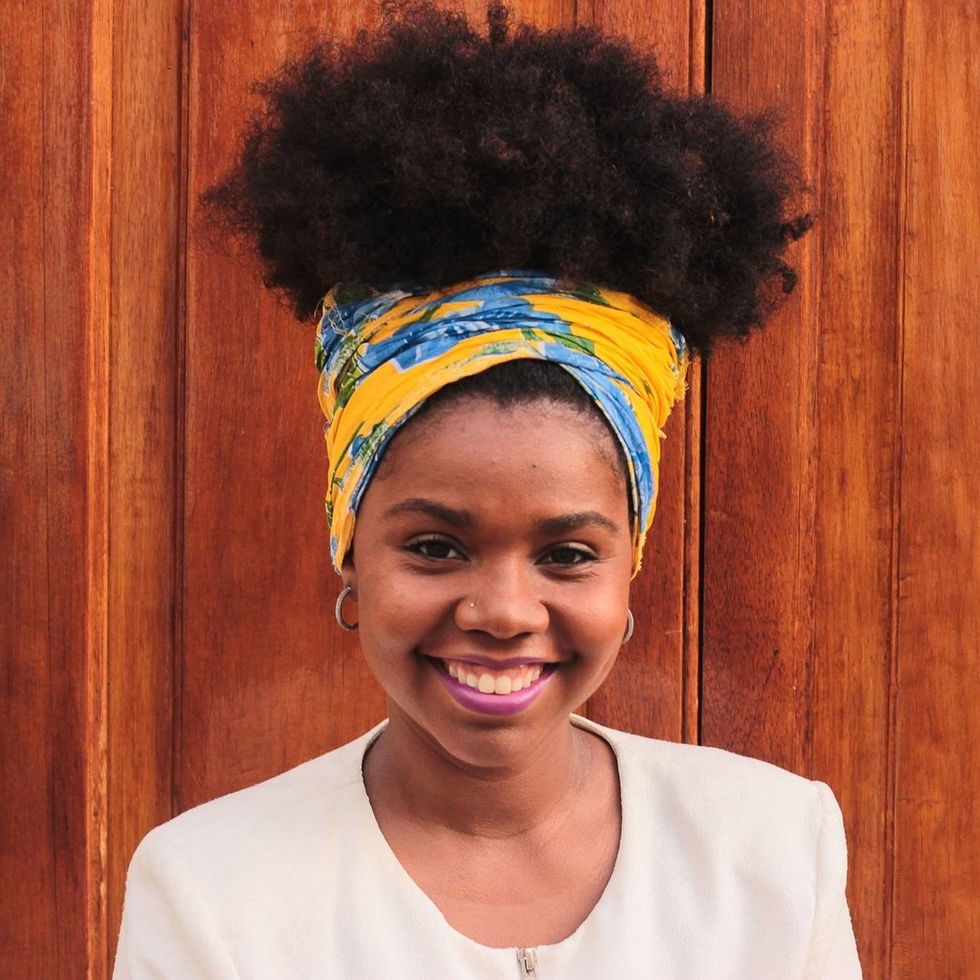 Image via Thais Ferreira's Facebook Page.
Thais Ferreira, 30, represents a new generation of Afro-Brazilians who see entrepreneurship as a way to overcome financial distress, inequality, and racism. A married mother of two kids, 6 and 2 years old, Ferreira has been a small business owner for the last 10 years. In 2015, she launched a food truck park in Rio de Janeiro's poor suburbs. Young Afro-Brazilians are flocking to support her campaign because they see themselves in her: a black woman born and raised in the poor suburbs of Rio de Janeiro who consciously resists racism and sexism. Many think that her strategic campaign and well-thought-out actionable proposals will help her to become a state congresswoman representing the Sunshine and Liberty Party.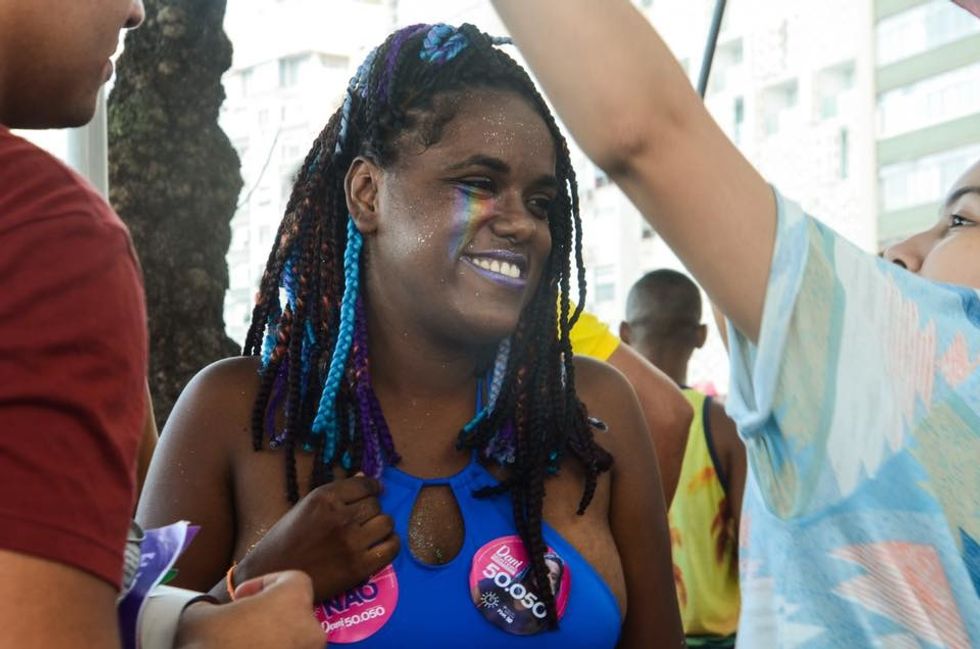 Image courtesy of Dani Monterio
The confident and passionate way in which Dani Monteiro speaks belies her youth. At 27 she is the youngest candidate running for state representative for PSOL—a leftist party. But her political experience is already deep. She worked for Marielle Franco as a community relations representative on black issues. Born and raised in the Maré favela (same as Marielle Franco), Monteiro represents a new generation of Afro-Brazilians who have reaped the benefits of expanded higher education opportunities for blacks in Brazil. Even if she doesn't win, Monteiro is sure to become a big player in Rio de Janeiro politics if she keeps up her trajectory.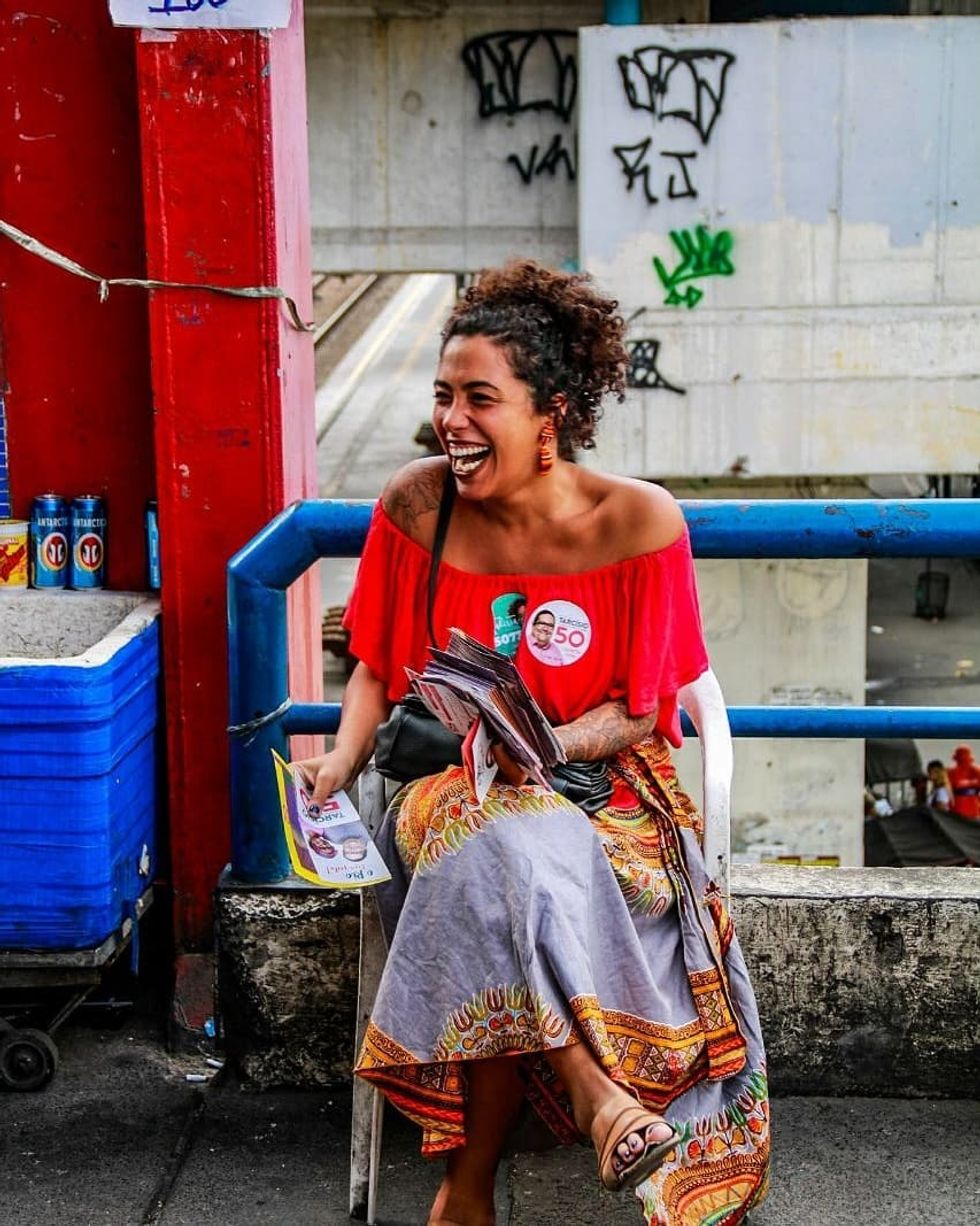 Image courtesy of Talíra Petrone
Talíria Petrone, 33, shares a close bond with Marielle Franco; They were both elected as councilwomen in 2016—Petrone received the most votes for councilperson in Niteroí. After Franco's assassination, Petrone received death threats. Now the educator is running for a spot in Brazil's national congress on a platform that supports the rights of blacks, favela dwellers and LGBTQ people.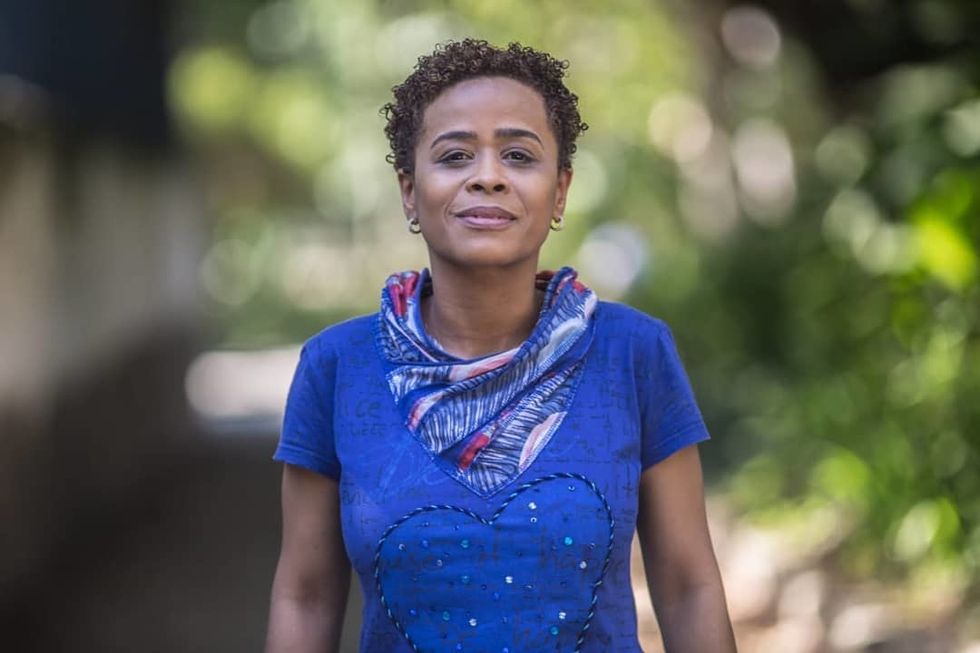 Image courtesy of Veronica Lima
Verônica Lima, 44, became the first black woman elected as a councilwoman in Niteroí in 2012. She was reelected in 2016. Now she's running to become a congresswoman for the Worker's party. When she worked in the state government, she was responsible for creating programs that increased the alienation and nutrition of young people in Rio de Janeiro.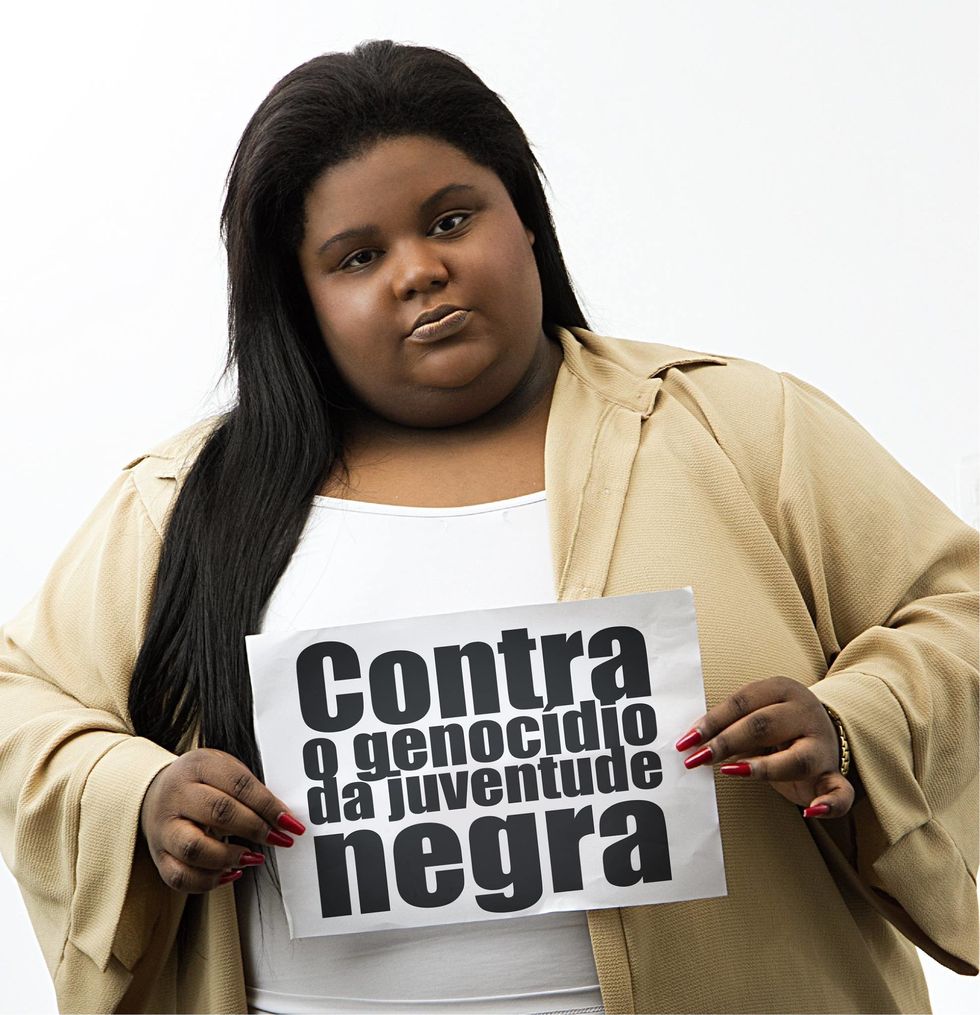 Image courtesy of Mc Carol
MC Carol's identity as an overweight, black funk musician from the favela empowers her. She is known for singing and rapping about feminism and explicit sex. Earlier this year she was the victim of domestic violence. Soon after the death of Marielle Franco, she announced that she would run for state representative for the Communist Party of Brazil (PC do B).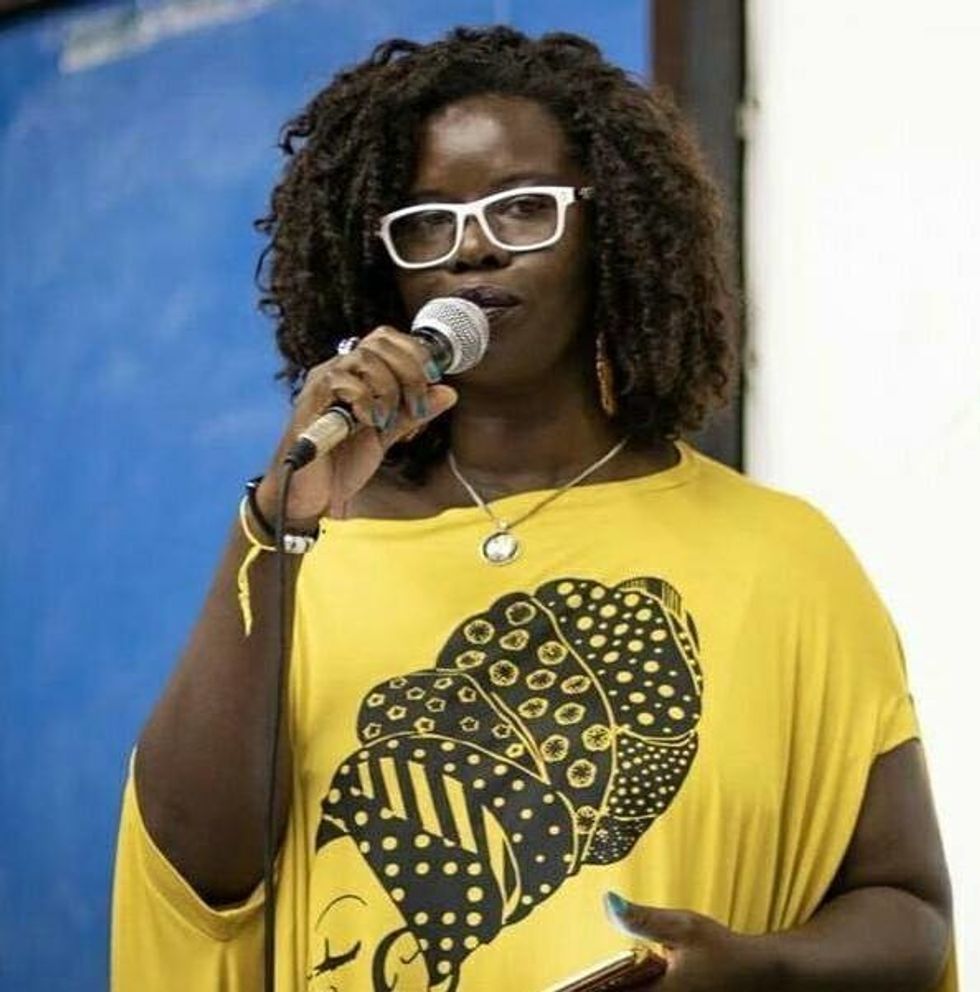 Image courtesy of Rose Cipriano
Rose Cipriano goes by Professor Rose Cipriano on the ballot because she wants everyone to know she will fight for quality education. Cipriano is a black woman from the poor suburbs of Rio de Janeiro, and she's defied immense odds not in her favor to become a teacher. She says that the color of her skin taught that she must fight against racism. Her mother influenced her to become a feminist. She ran for city councilwoman in 2016 so 2018 might be the year that she breaks through as a state representative for PSOL.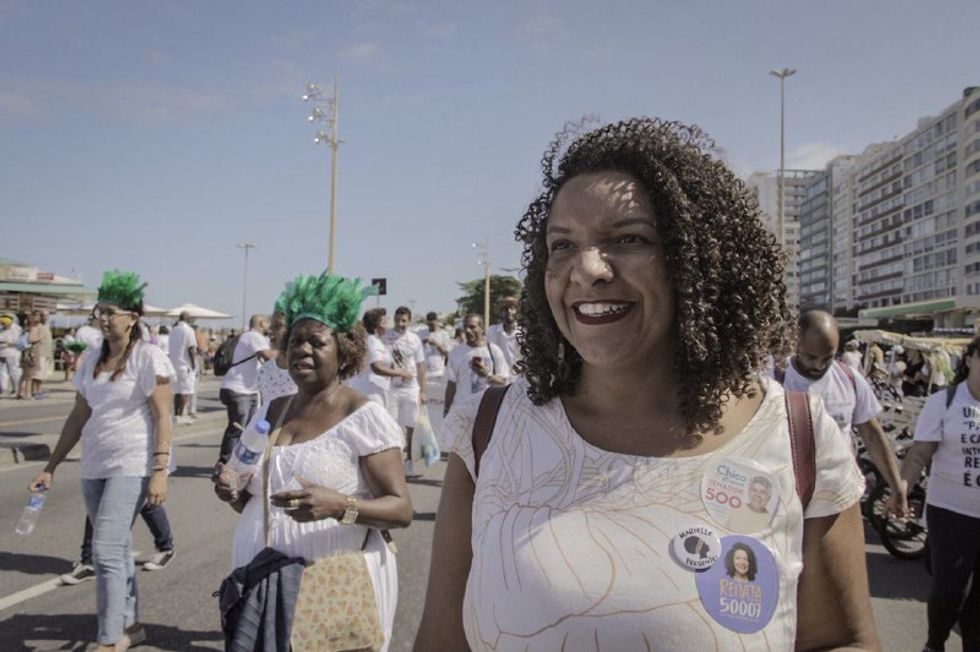 Image courtesy of Renata Souza
Renata Souza, 36, served as the chief of staff for Marielle Franco. Renata met Marielle in 2000 when they were both in a university entrance exam preparation course in Maré. After her murder, she decided to continue her legacy by running for state representative of Rio de Janeiro. She's a black woman who was born and raised in the Maré favela, Renata main political focus in public security for residents in Rio de Janeiro.