Watch Burkinabé Rapper Art Melody's Video For 'Bamb Rat'
Watch the collage video for Burkina Faso rapper Art Melody's thumping hip-hop banger "Bamb Rat."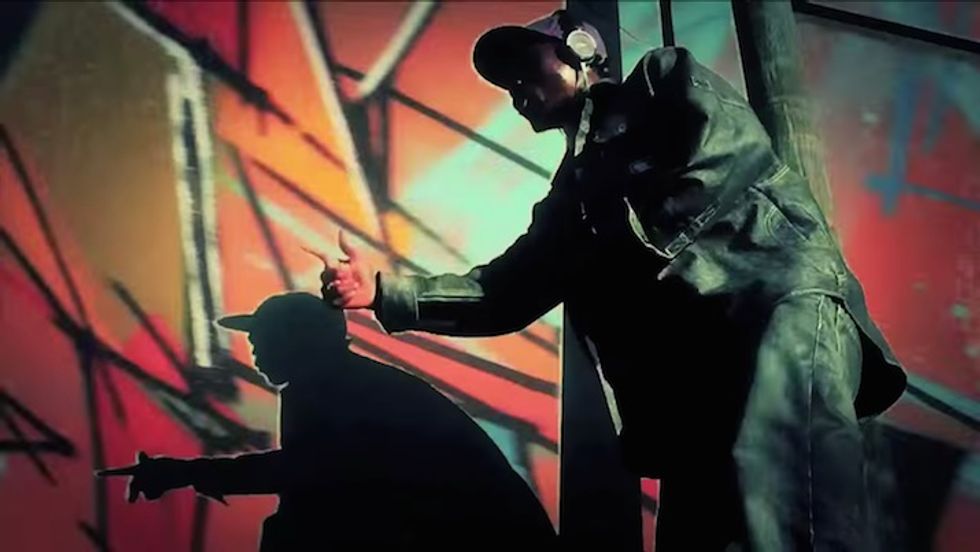 ---
Burkina Faso's Art Melody returns in form with the raw, straight hip-hop banger "Bamb Rat," a highlight off the Ouagadougou-based rapper's Wogdog Blues full-length from last year. The track sees Art Melody joining forces with DJ Form and longtime production collaborator Redrum for a thumping and frenetic 90s-nodding anthem. For the video, Jeremie Lenoir's cycles images of Art Melody performing to a revolving background of street collages and spray painted murals. Watch the video for "Bamb Rat," plus check out some live footage of Art Melody and his band getting stage-crashed by Angélique Kidjo at Festival Black & Basque in Bayonne, below. Wogdog Blues LP is available in digital/vinyl from Art Melody's bandcamp.