*All photos by Lauren Santucci. Faces in images have been concealed to protect subjects.

Kate and Pamela are cousins from the Republic of Congo, who after being targeted by their government, fled to Detroit where they applied for asylum in 2016. Back home in the Congolese capital of Brazzaville, the cousins feared a regime that imprisons and tortures anyone they view as threatening their power.

---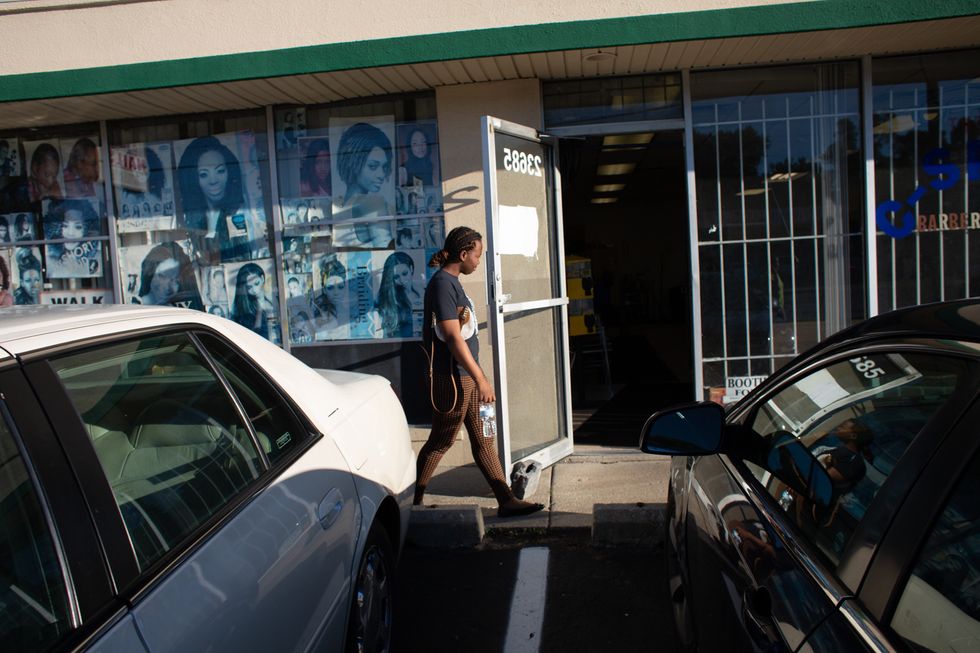 Photo by Lauren Santucci
They are rebuilding lives in limbo—caught between their past in Congo and their potential future in Detroit. Neither here nor there, they exist between familiarity and the unknown, their pain and their healing, home and exile.
On January 29, 2018, the United States Citizenship and Immigration Services (USCIS) adopted a "last-in, first-out" (LIFO) policy that prioritizes applications that have been pending for 21 days or less. The same day, the Department of Homeland Security (DHS) also announced additional security measures and vetting procedures for the United States Refugee Admissions Program.
The goal of processing the most recent filed applications is to reduce the number of unsuccessful applicants living and working in the United States for years before presenting their case an asylum officer. According to USCIS, "Giving priority to recent filings allows USCIS to promptly place such individuals into removal proceedings, which reduces the incentive to file for asylum solely to obtain employment authorization." While this means some individuals are actually being granted asylum quicker, there are immense delays for asylum-seekers who applied before 2018.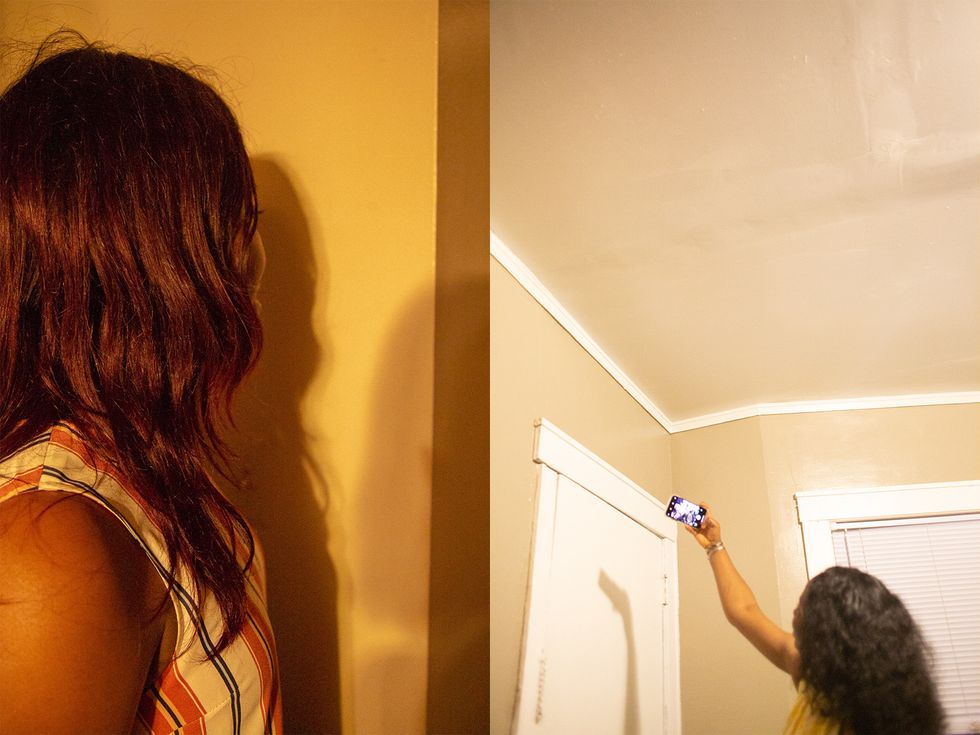 "We are absolutely seeing long delays. We have a client with an affirmative asylum application filed in summer 2016 who is still waiting to be called for an interview", says Sabrina Balgamwalla, the Director of the Asylum and Immigration Clinic and Assistant Clinical Professor at Wayne State University Law School in Detroit. Balgamwalla says the policy change "has had a substantial effect on waiting times for applicants who were already waiting for interviews."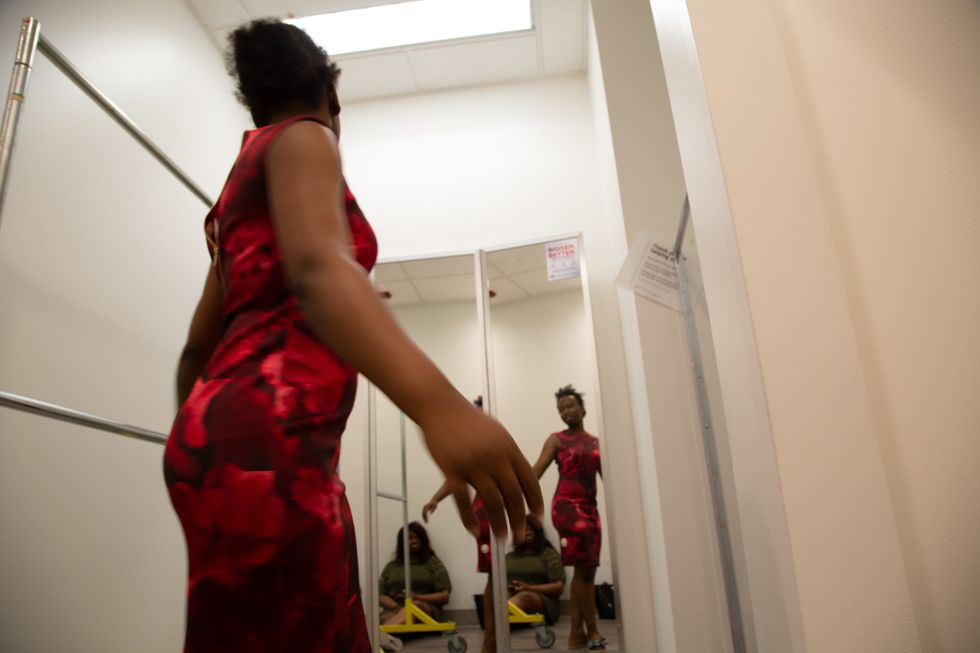 While Kate and Pamela wait years for their case to be processed, they rent an apartment together, work in the city, and have formed strong relationships. In September 2017, Kate and Pamela moved out of Freedom House Detroit, a temporary shelter providing pro bono housing, legal, and social services to over 40 asylum-seekers. The organization helped to transition them out of the shelter by finding and furnishing an apartment in Detroit.
Kate and Pamela often cook dinner together at home on Sundays after stocking up on ripe plantains, dried saka-saka leaves and meat at the Senegalese-owned Family African Market on Seven Mile Road. "I'm here to buy stuff that I can't find in the big stores, like Walmart or Meijer. I'm used to buying my food [at Family African Market] because it reminds me of where I come from," Kate tells me before shopping. "I love the fresh chicken they have here, you can get chicken anywhere but the chicken they have is so different. We call it hard chicken, it's really tasty and it's like what we used to eat at home."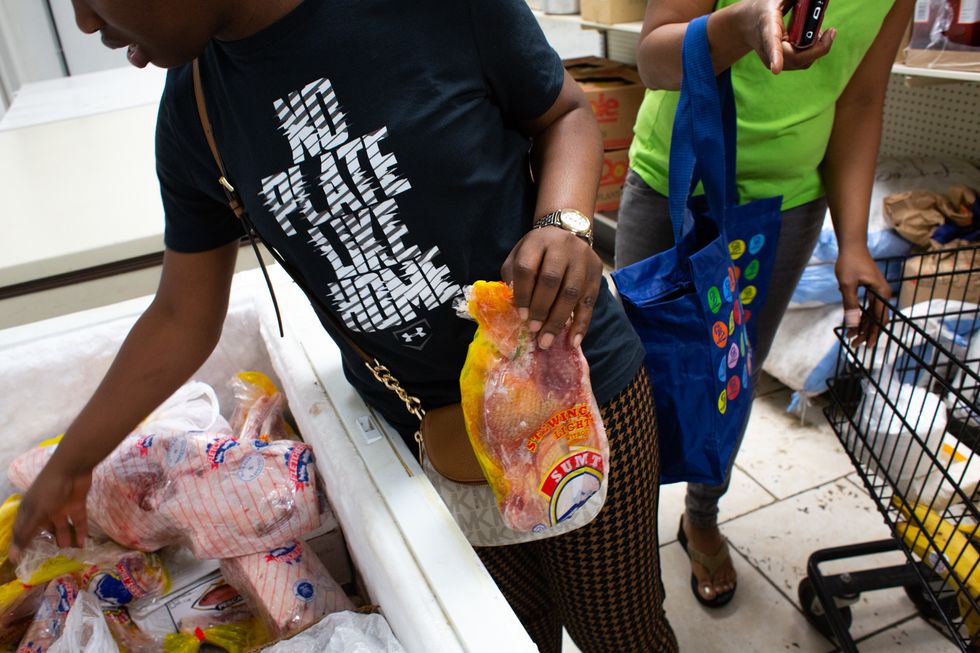 They learned English in months, in addition to speaking their native French and local languages Lingala and Kituba. Kate also speaks Russian from attending university in Moscow, and Pamela went to university in Kiev where she also learned Russian, as well as Ukrainian.

When they were issued work permits 150 days after submitting their claim for asylum, Kate started working at a luxury watch and leather goods company founded in Detroit. Pamela first worked in digital marketing in the suburbs, and later moved on to work for the Detroit Public Schools Community District.
In early 2018, Pamela met Jordan on a blind date to the movies. They fell in love right away, and Jordan proposed to Pamela in front of their friends and family at Belle Isle just a few months later in June. They were married in Jordan's parent's backyard in New Baltimore, Michigan on August 18, 2018.
As the wedding organizer ushered Pamela to walk down the aisle, she made a quick phone call to a family member back home. Her Congolese friends she met when living at Freedom House and others who live in Chicago and New York flew in to be at the ceremony. They live streamed it for friends and family watching from back home in Brazzaville.
The couple recently moved in to their first apartment together in Macomb County, a Detroit suburb that swung Michigan for President Donald J. Trump in 2016.

"We are still waiting on immigration to call us," Kate says. But until then, life continues.
Lauren Santucci is a documentary photographer and filmmaker based in Detroit, Michigan. She is interested in forced migration and refugee issues, with the goal of humanizing these global issues through personal stories. She has a M.A. in International Relations and Art History from the University of St. Andrews in Scotland.