Even though the African fashion industry is finally getting the recognition it deserves, many under-the-surface subcultures that foster community and creativity expression still exist. One of those subcultures thrive in the Republic of Congo, where Congolese dandy culture, called La Sape (La Societe des Ambianceurs et Personnes Elegantes), finds provenance.

Its history dates back to the early 1920s and 1930s during the period of the French colonial era. Notably, it was a form of protest against French colonialism. La Sape or Sapologie is a movement of unique complexity. It is more than just a catwalk of sapeurs who dress ostentatiously in colorful suits but represents the socioeconomic and political knot that ties the population.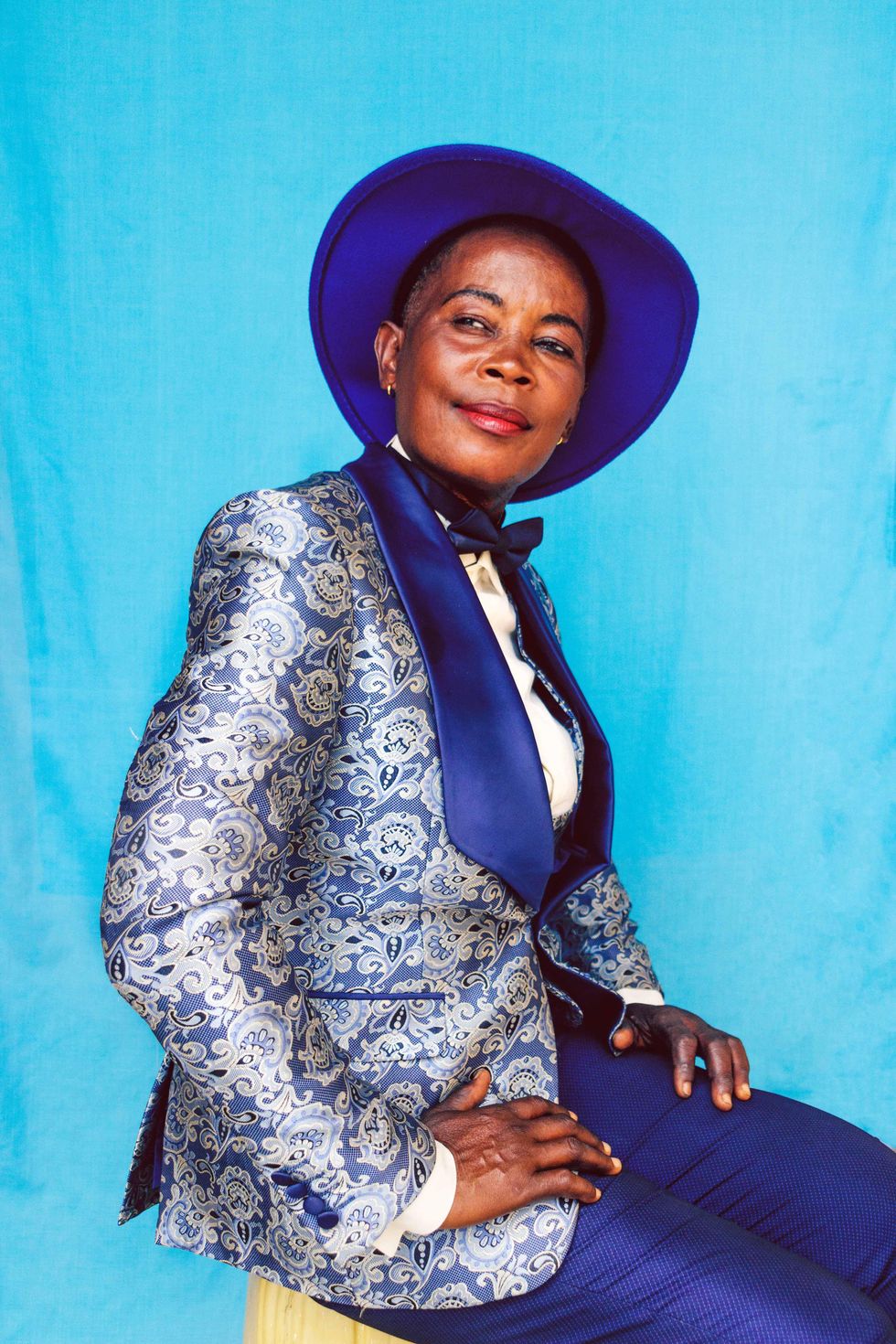 Messani Grace, in a tuxedo. She says: "My husband is a sapeur as well and he is part of the main reason I feel confident to do this because he supports me alot and teaches me all I need to know about fashion."
Photo Credit: Victoire Douniama
Since its inception, La Sape has had a masculine presence. Although women showed interest in La Sape, it was strictly reserved for men. Congolese women were expected to wear African print dresses and be housekeepers. Despite the challenges and backlash, a group of Congolese women kept challenging the status quo, fighting for their style of expression. Today, hundreds of women have joined the movement, dressing in suits, tuxedos, and bow ties.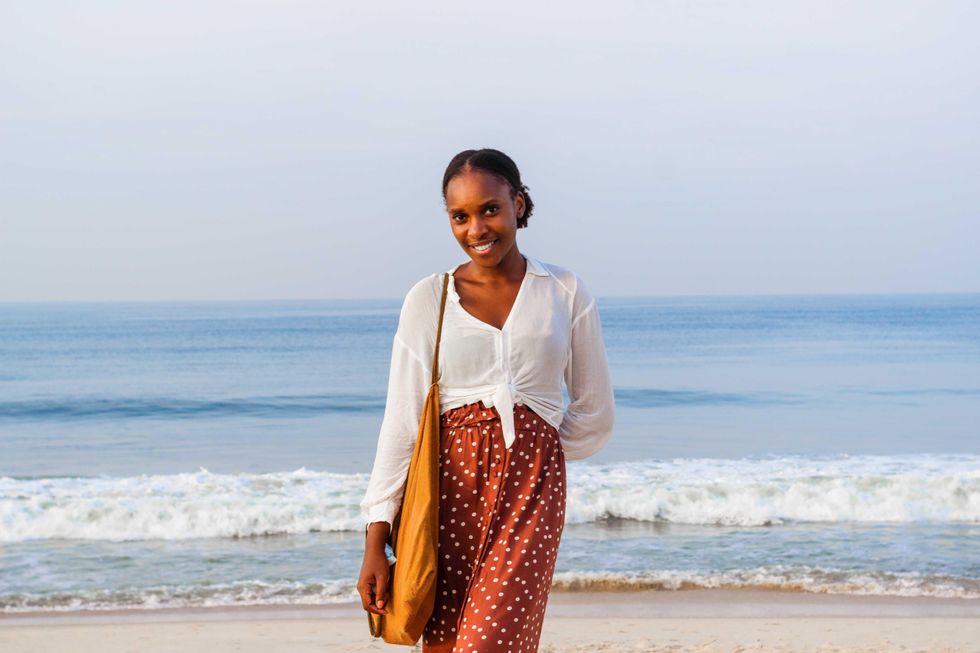 As a photojournalist, Victoire Douniama centers her project on female sapeurs because there was a gap in representation by other photographers.
Photo Credit: Victoire Douniama
Documenting these women is Congolese photojournalist Victoire Douniama. Raised in Johannesburg, South Africa, Douniama has always been inclined towards art from a young age. She was inspired by her older sister's sketchbook. "I was so fascinated by her art and her drawing talent," Douniama told OkayAfrica. "So visual arts has always been a passion of mine." Douniama's gift for drawing was evident by fifth grade and ,during her adolescent years, she developed a passion for photography.
As she settled back in the Republic of Congo, she was struck by the lack of representation of the nation in the media which mostly depicted negative aspects of the country. For Douniama, centering her craft in her native country is important, as it not only represents her roots but also it's an opportunity to use her passion to showcase the rich natural resources and cultures of the Congo. The neighboring country, Democratic Republic of the Congo, has also been a stage for Douniama to practice her work alongside various NGOs.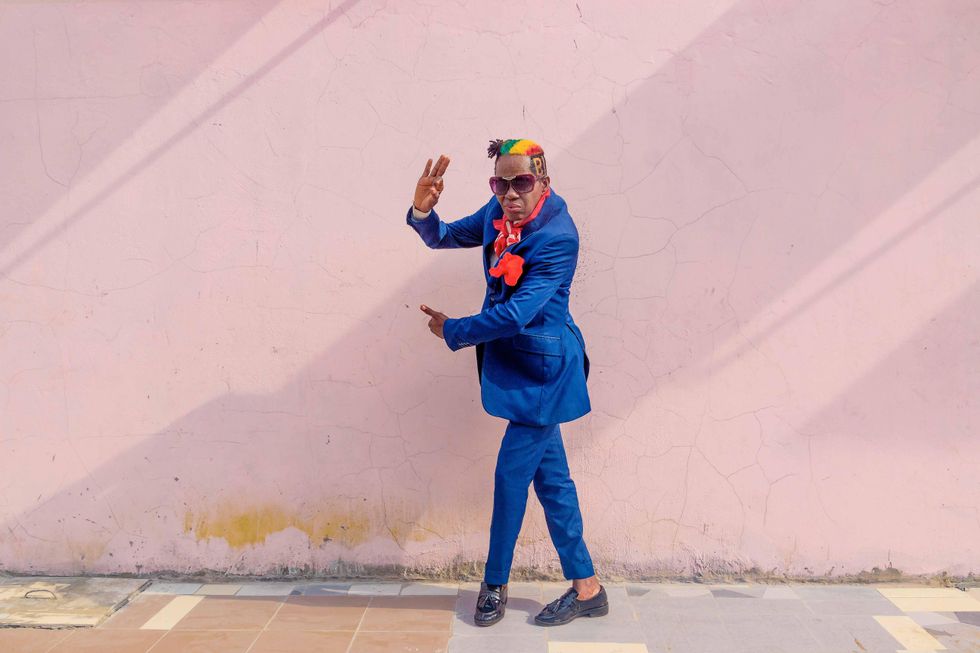 Tsiba Mary Jane works as a thrift cloth vendor at the market of Mikalou in Brazzaville. He says: "I use my hair as a form of identity, as you can tell my hair is colored green, yellow, and red. Which represents the Congolese flag."
Photo Credit: Victoire Douniama
Her tenacity is certainly unmatched as she navigates her craft in a country faced with various economic challenges, especially since the pandemic. Being an independent photographer under such hurdles can be discouraging for some, but her portfolio speaks for itself. When asked about her secret to success, she said: "You have to develop your own style and clients will hire if it corresponds to their brand."
Of the various projects under Douniama's belt is her photo journal, Les Saupeuse du Congo. For Douniama, La Sape is more than just a fashion statement. She recognizes the political elements of the visuals. The emergence of female sapeurs is revolutionary and, without a doubt, impressive.
"It originated as a political protest during the colonial era and a movement that called for change in Congo Brazzaville and the DRC," Douniama said. "It challenges the conservative role of women in Congo and it normalizes freedom of expression, which is vital for Congolese people to become more open-minded."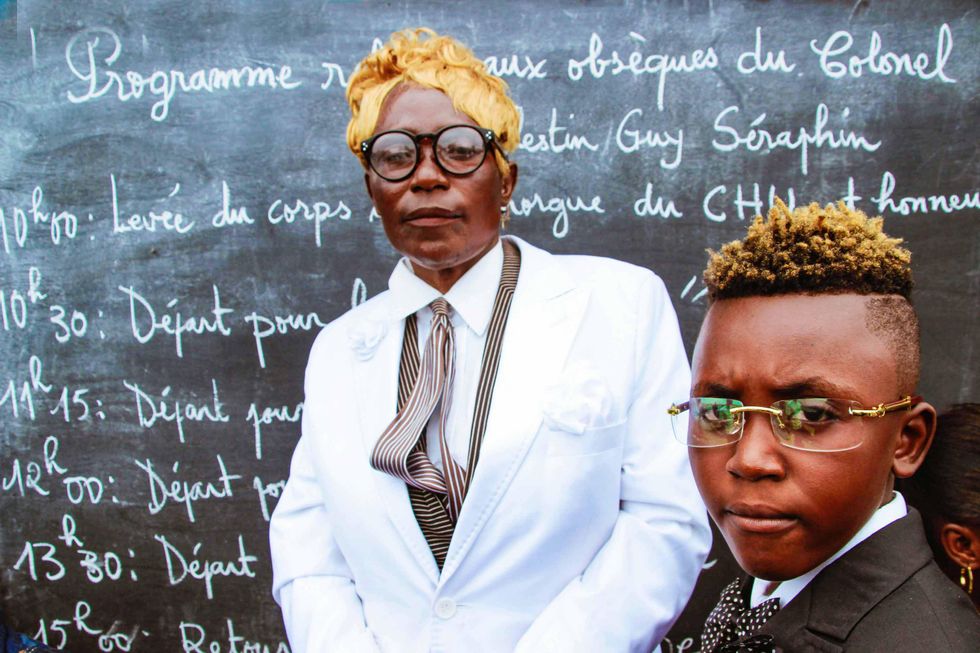 A portrait of Kourissa and her son Okili Dojido at a funeral outside a home at "La tchiemé."
Photo Credit: Victoire Douniama
As a photojournalist, Douniama centers her project on female sapeurs because there was a gap in representation by other photographers. "I wanted to give the ladies a space to share their experiences and what exactly inspired them to join this movement, and how people within their societal circle responded to this," she said. "Because at some point, this conservative movement was only reserved for men."
This photo project has given her a look into the dynamic of La Saupeuse and their self-fashioning practices. The exuberant sapeuse is in her mid '30s to early '50s. She's a wife, mother, and can be found in various walks of life as a market vendor, police officer, thrift clothes vendor, or government official. She carves her hair into an undercut or taper fade, with touches of different dye, borrowing masculine-considered accouterments and accessories like smoking pipes, hats, and umbrellas.
In colorful suave suits, these women are overturning gender norms, which require them to dress in traditional "lady-like" attire known as Liputta — a bold move for a conservative country as Congo. For this reason, regardless of how liberal much of society has become, some women are scorned, discriminated against, or even receive backlash.
So, can Les Saupeuse translate into a social upgrade for the lives of Congolese women? As the world continues to interrogate patriarchal standards, it's a movement that is still forging its identity within the culture. "Many people did not think women can do all of this," Douniama said. "That is why they mostly wanted women to be reserved and submissive."