Player Xchange: Christian Tiger School x Bilal x World's Fair
Download our latest Player Xchange collaboration from Cape Town producers Christian Tiger School, Bilal and Queens MC collective World's Fair.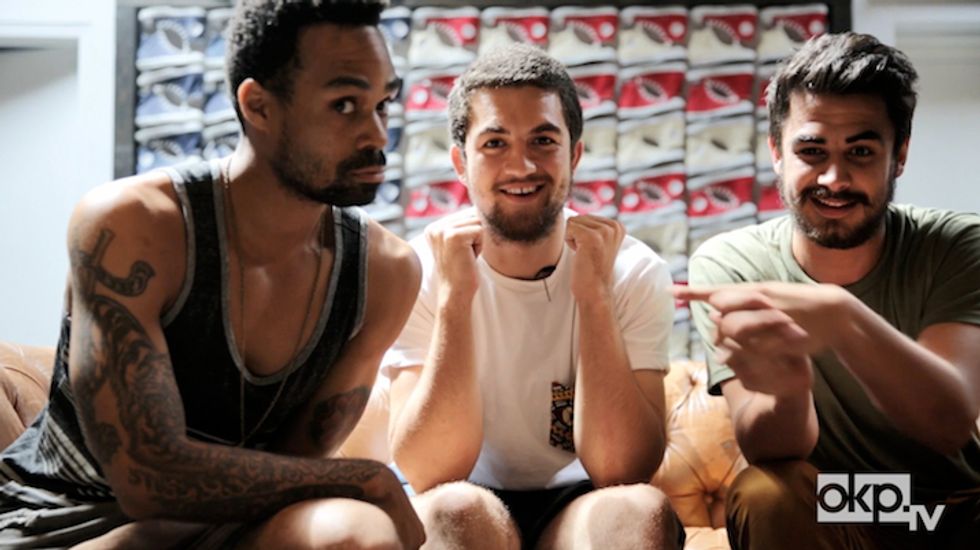 ---
For this installment of Player Xchange we flew in Cape Town, SA's hazy hip-hop production duo Christian Tiger School, who molded a rumbling bass progression and beat for vocal veteran Bilal and Queen's rap crew World's Fair to work over. The Rubber Tracks studio session saw World's Fair MCs Nasty Nigel, who penned the track's title "Spanish Robin Williams," and Prince SAMO each laying down a verse. Meanwhile, Bilal knocked the track out the park with his addictive, undulating hook and soulful adlibs. Watch a behind-the-scenes video following the creation of the song and download Christian Tiger School x Bilal x World's Fair's "Spanish Robin Williams" below. For more, browse all of our previous Player Xchange collaborations.