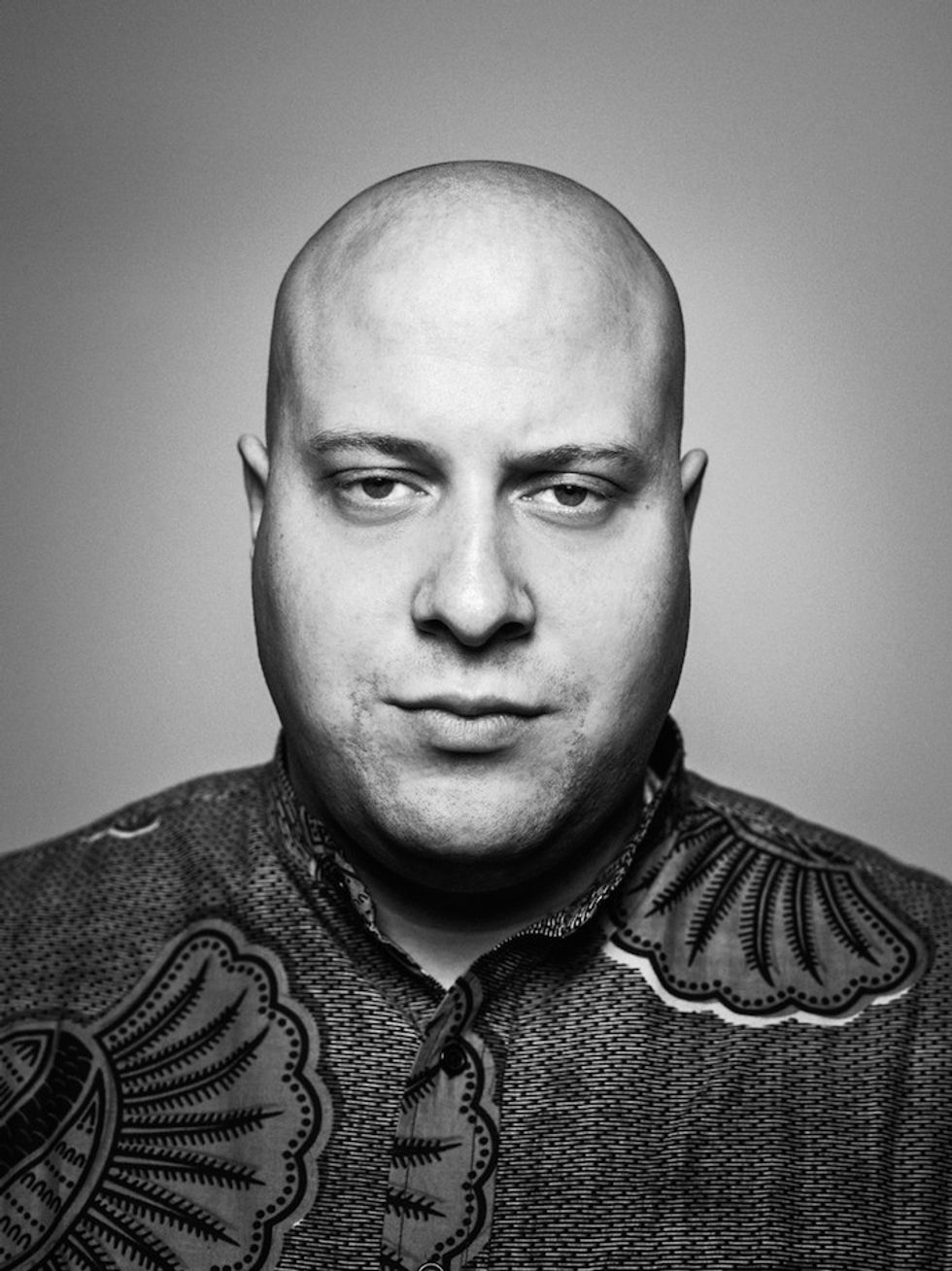 ---
Boddhi Satva 's highly-anticipated sophomore album Transition will be out in a couple of weeks and we've got an exclusive mix by the 'Ancestral Soul' maestro to get you all into the groove. A true pan-African album of global appeal, Transition draws inspiration and talent from all corners of the continent and diaspora. The list of collaborations is stunning, combining some of the hottest African acts of the moment with emerging talents, including both well-established artists touring globally and little known homegrown prodigies.
Transition truly reflects one aspect of Boddhi's personality — he does not just develop relationships, he develops family. He's like warm and bright energy that draws like-minded spirits to create and grow together. And while the album explores music in so many dimensions, transcending genres, geography and times, it forms of a seamless coherent whole, embodying a sense of commonness and identity that can only come from family.
The family theme runs through the whole release, which from the cover art illustrated by Pedraw (below), through to the music is a magnificent dedication to Boddhi's late father, whose sudden passing early in 2014 inspired the album's trajectory. Boddhi started working on it in 2012, back in his ancestral homeland of Central African Republic, where he had returned for the first time in 12 years. "My father used to play a lot of jazz, soul, disco and of course African rhumba. Outside of the house I listened to soukouss, ndombolo, hip-hop and R&B," recalls Boddhi of the upbringing he enjoyed in his native country. "My father's love for good music led me to develop a special sensitivity, an ear to different cultures and sounds around the world."
Transition's opening track "Papa," interpreted by Mohamed Diaby (Mali/Côte d'Ivoire) is a vibrant ode to the father figure, harmoniously laid out on a West African groove, where analog strings meet electronic beats in a way that's become Boddhi's signature style. Later in the album, frequent collaborator Ade Alafia Adio (US/Nigeria) delivers a stirring oration on the LP's title track paying tribute to Boddhi's father, which takes listeners to new emotional and spiritual depths.
For a few months already, dancefloors across West Africa have been bouncing to early releases of "Naughty," a high-energy percussive track that brings together Nigerian pop star Davido and coupé-décalé's top DJ, Arafat , from Côte d'Ivoire. This collabo is at the cutting edge of the current wave of African club music, which is taking over the continent and beyond. "Mama Kosa" featuring Congolese star Kaysha similarly stands out as one of those high-intensity yet soulful dance tracks with a strong African identity. For his classic traditional-meets-modern African dance sounds, Boddhi brought in well-established Grammy-nominated vocalists Les Nubians on "Beautiful Humans," celebrating diversity and respect across cultures, as well as zouk/kizomba heavyweight Nelson Freitas who adds a hot Cape Verdean tone to the project.
Each track adds its fresh new vibe to the album, much like organs in the body, all different, yet all connected, and necessary to sustain life. It reminds us of the pre-digital times, when all LPs had a strong identity – visual, musical and emotional at the same time. It's clear that Transition was born in the same spirit. This opus exemplifies what happens when contemporary African and diasporic music in all its forms is allowed to merge into the purpose for which it was created: to enrich, to elevate, to evolve, and to transition. Set to release on September 18 worldwide, pre-orders for Transition are available here .
Music heads on the continent are eagerly waiting for this weekend's Africa Nouveau Festival in Nairobi, which Boddhi Satva will be headlining, and where fans expect him to premiere some of the new Transition material on stage. As a media partner, Okayafrica will be live streaming select moments of the show, so tune in. Stream Boddhi Satva's exclusive mix, which contains selected tracks from Boddhi Satva's new album as well as some of Boddhi's older remixes and current African dance favorites, above.
Boddhi Satva Mixtape Tracklist
1. Boddhi Satva feat. Pebbles - Try a little Something
2. Lauryn Hill - Mister Intentional (Boddhi Satva Ancestral Soul Remix)
3. Boddhi Satva feat. Les Nubians - Beautiful Humans
4. R. Kelly - Down Low (Boddhi Satva Ancestral Soul Remix)
5. Boddhi Satva feat. Teedra Moses - Skin Diver (Ancestral Soul Remix)
6. DJ Romano - Danca do Gueto
7. Davido feat. Uhuru and DJ Buckz - The Sound
8. Boddhi Satva feat. Kaysha - Mama Kosa (Dub Mix)
9. Tony Sad feat. MAD Yoro Swagg - Zonga Sima
10. DJ Spilulu feat. Le Chapitre Bulu - Eske Ni Bien
11. Manoo - Kodjo (Ohleev Dub Corrija Edit)
12. Tiwa Savage - Middle Passage (Boddhi Satva Ancestral Soul Remix)
13. Boddhi Satva feat. Omar - Benefit (Dub Mix)
14. Salif Keita feat. Esperanza Spalding - Cheri s'en va (Boddhi Satva
Sncestral Soul Remix)
15. Boddhi Satva feat. Declaime & Georgia Anne Muldrow - When the Lights