This year's edition of the Sundance Film Festival kicks off today. One of the four films helmed by African directors is coming from Nigerian-British actor Chiwetel Ejiofor with The Boy Who Harnessed the Wind—his highly-anticipated directorial debut that's set to premiere tomorrow, January 25.
---
Ejiofor brought Malawian inventor William Kamkwamba's remarkable story to the big screen, where we follow 13-year-old Kamkwamba (Maxwell Simba) and his journey to saving his community from famine by building a windmill using his father's bike parts. Along with Ejiofor, who plays Kamkwamba's father in the film, the cast includes Lily Banda, Noma Dumezweni, Aissa Maiga, Joseph Marcell, Philbert Falakeza and Lemogang Tsipa.
The actor sat down with Variety with his producer Andrea Calderwood to speak in-depth about his intentions and creative process when making the film.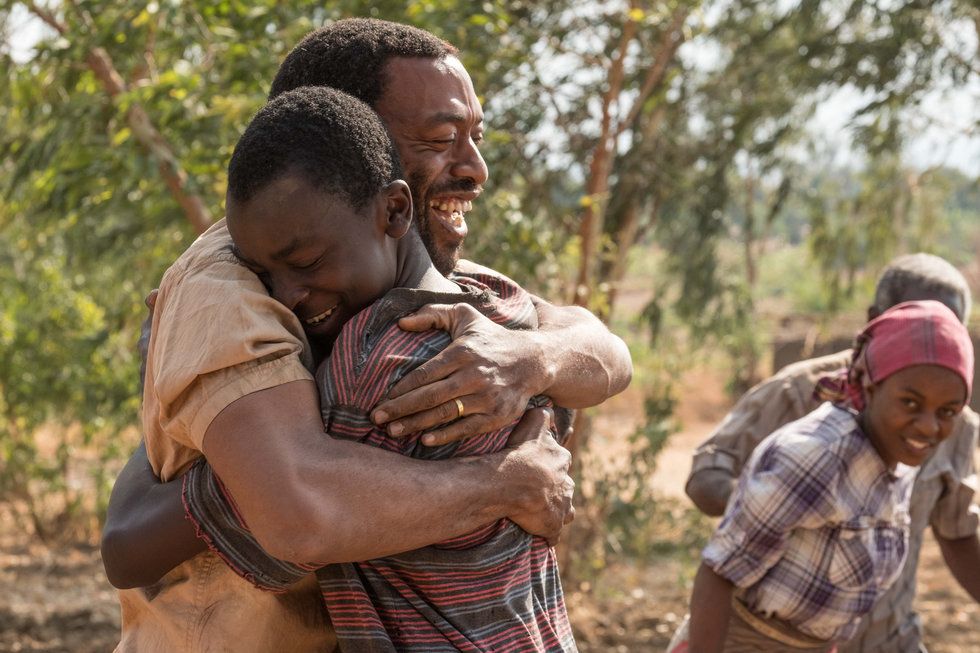 Still from 'The Boy Who Harnessed the Wind.' Photo by Ilze Kitshoff, courtesy of Sundance Institute.
Here are some gems from Ejiofor that stood out to us from the interview below, which you can read in full here.

On challenging the idea of shooting the Malawi-set film outside of Malawi
"It just didn't seem plausible to me. There was no way that we could shoot the film anywhere else. For me, it was really a question of diving in feet first and just seeing what happens."
On locking in Kenya's own Maxwell Simba to play the lead role
"When I saw him on tape, I was sort of stunned by him. He had a great minimalist quality and could communicate all of these emotions very simply, which is actually a technically difficult thing to do. He seemed to be doing that very effortlessly."
Calderwood on Ejiofor's natural directing chops
"Like all great actors, he's really absorbed a lot of the process. He's confident enough in his own role as a director and an actor to be able to take on board all the collaboration that people had to offer."
The Boy Who Harnessed the Wind has been picked up by Netflix and will become available to stream on the platform in 2019, with a select theater run in the U.S. and in the U.K.