Popular
Danai Gurira Talks All-Female 'Avengers' Movie Rumors & Visiting Nigeria On 'Ellen'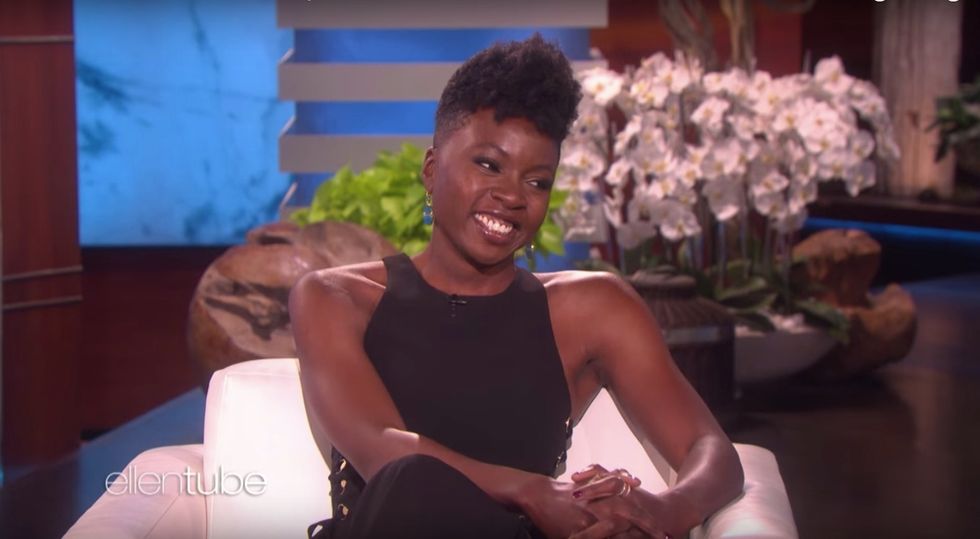 The actress talks 'Avengers,' working on her new mini-series adaptation of 'Americanah' and more with Ellen DeGeneres.
Danai Gurira stopped by The Ellen Show on Wednesday to discuss her role in Avengers: Infinity War, Walking Dead, her work as a writer and her upcoming mini-series based on Chimamanda Ngozi Adichie'sAmericanah, which she's developing with Black Panther co-star Lupita Nyong'o.
When asked if she gets recognized everywhere she goes now, due to her success, the actor told a quick story about how she was recognized by an older Nigerian man, while she was their doing research for her Americanah mini-series.
---
"I was in this very small town in a small hotel, and I was just walking across the breakfast room to get a cup of tea," says Danai. "Then, this man, he was probably around 60 or so, looked up and went, "GENERAL." That was surprising."
Lupita Nyong'o shared a picture of the two of them on their trip to Lagos earlier on Twitter.
Girls trip! #Lagos #Nigeria w/ @DanaiGurira https://t.co/wBBpCaHim0

— Lupita Nyong'o (@Lupita Nyong'o) 1524846086.0
Danai went on to address the ongoing talks of a possible all-female Avengers film. Though she says it's just a rumor, the actress says she's excited about the prospect of one happening sometime in the future.

"These things are starting to happen and I think it's really exciting because it's showing that yeah of course it's time we start seeing the perspective of a story come exclusively from women. I mean, magic happens when women do their thing. You know what I'm saying?"
Yes, we do Danai.
Watch the full interview below.