Style
The DapperAfrika Experience Presents The 'Melanin Man'
Okayafrica premieres a new chapter in the DapperAfrika Experience, the impromptu 'Melanin Man' editorial.
---
Today we're excited to premiere a new chapter in the DapperAfrika Experience. The impromptu Melanin Man shoot sees rapper Clint'N Lord out and about in the Ditmas Park neighborhood of Brooklyn under the creative direction of New York-based editorial and beauty director, choreographer, songwriter and wardrobe stylist Yasin Abdur, aka DapperAfrika and more recently, Uncle Juice Lord.
According to DapperAfrika, a melanin man is "someone who expresses himself in freedom even when the world is mad."
The resulting shoot with Clint'N Lord was ​"an hour's work of being free-spirited," he tells us over the phone.
On the issue of gentrification around Brooklyn, DapperAfrika maintains that no one can commercialize originality. "You can't take away their freedom of art."
After all, originality is one of his trademarks. "I do my best to shift it back to originality," he says of the DapperAfrika Experience.
Check out our premiere of the Melanin Man editorial, shot by Mari J Brooklyn, below. Keep up with DapperAfrika on Tumblr, Instagram and Facebook.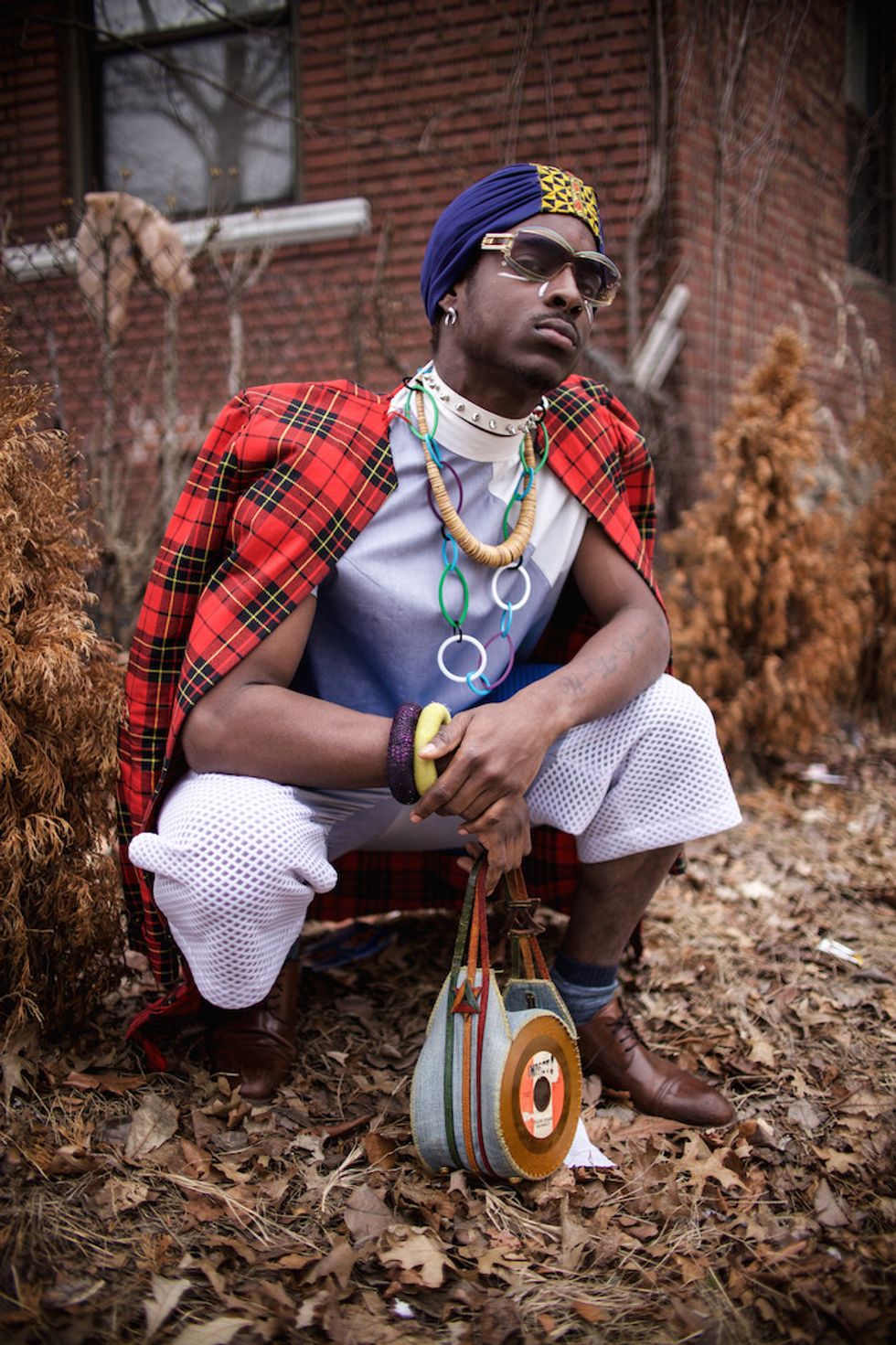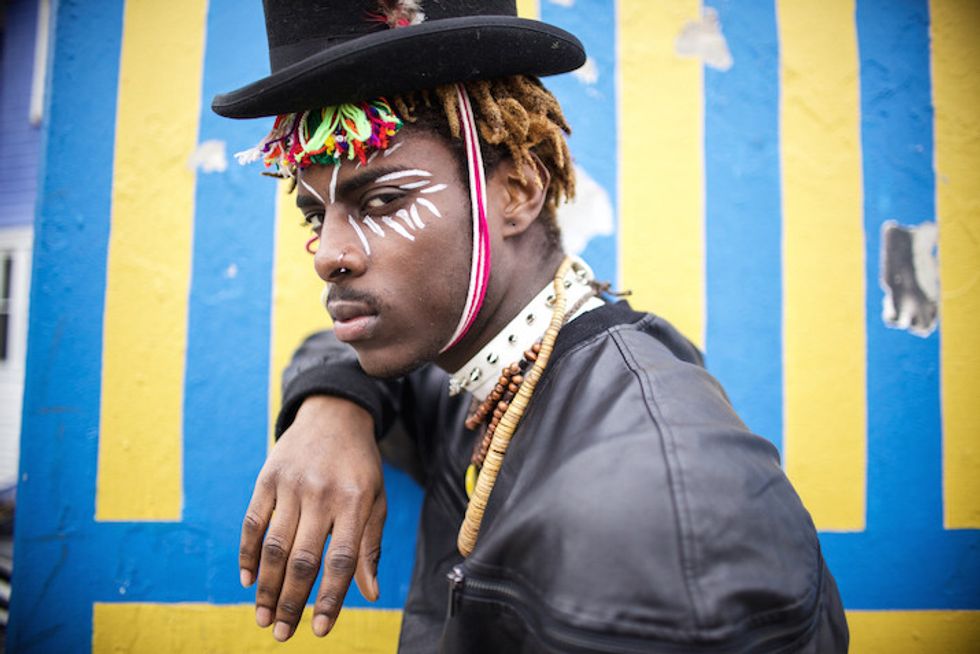 Credits:
Editorial Direction
Styled by Dapper Afrika
@dapperafrika
#teamdapperafrika
Photography
Mari J Brooklyn
@marijbrooklyn
Subject
@clintnlord
Designers
White +Gray +Blue Scuba set.
@woodhouse_official
Red black plaid jacket
@sean_terris
Man's Bag
@marijbrooklyn
Blk + White print shirt
@damascusapparel
Burgundy Trench
@installationbrooklyn
Blue + yellow checkered turban
@ajypsysjunk
Tribal Cuff
@tafaritribeshop
Purple +
Yellow bubble cuffs
& all other accessories
@marijahbrooklyn
Brown Shoes
@JohnVarvatos
Blue socks
@gucci
Xoxo
@omen_nyc