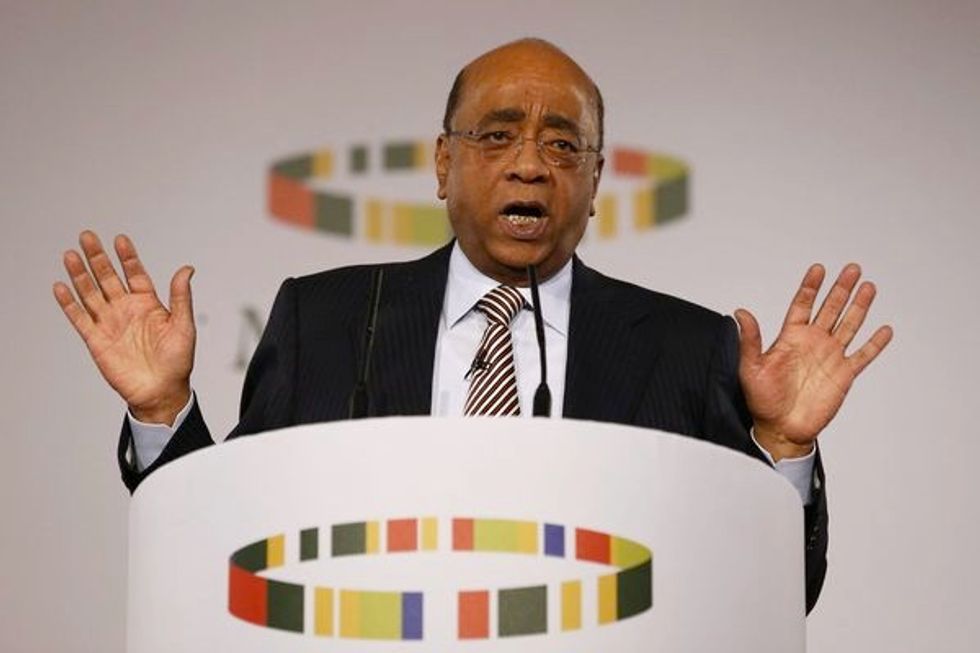 ---
There are so many "Africa" blogs,Tumblrs, newspapers, videos, tweets, etc spilling information into the world everyday that we've decided to collect the top 5 joints that dig deeper than the headlines. Without further ado, here are this week's picks:
1. "Africa's Leadership Crisis: We Have More Agency Than We Think"
By: Jay Naidoo
Everyone, everywhere this past week has been talking about the Mo Ibrahim Prize for Achievement in African Leadership, or rather the lack thereof this year. The annual leadership prize awards $5 million to leaders, who must meet very strict criteria, including that they were democratically elected and voluntarily left office. In South Africa's Daily Maverick, Jay Naidoo suggests that the absence of a recipient of the Mo Ibrahim award and the assumption (in the media) that Africa is failing as a consequence, is perhaps an incorrect evaluation of global leadership. Naidoo argues that "the fact that the prize has been awarded three times in the last six years is [actually] an achievement in a world facing a global deficit of leadership." Furthermore he argues that "if such a prize were offered in Europe or the Americas or even Asia there would be no definitive winner either. Would the question that Europe, the US or Asia had failed arisen then?" If you're looking for a critical piece that discusses not only the failure to allocate a leader worthy of the prize, but also considers questions of how we assess leadership and progress in Africa, and globally- then this is a pretty good choice!
2."Mali: Military Intervention is Necessary, Inevitable But (Until Now) Impossible"
By: Gregory Mann
Another hot topic this week has been military intervention in Mali. Gregory Mann, lecturer of African history at Columbia University writes for African Arguments stressing the simultaneous necessity and impossibility of military intervention. There are a lot of questions on the table: Will military intervention come from the West, or will it be in the hands of ECOWAS? Does military intervention make sense given Mali's unstable government led by interim president President Dioncounda Traore? Mann notes that the French Security Council "in a unanimous vote took steps toward authorizing an ECOWAS intervention."  By outlining the diplomatic actions from the West and other nations in West Africa, Mann suggests that whether military intervention is the right way to go "is a question for another time, [given] that it's hard to imagine a solution to this conflict that does not involve at least the real and credible threat of military force." Trying to catch up on what's been happening in Mali? Take a look for a quick, but in-depth read.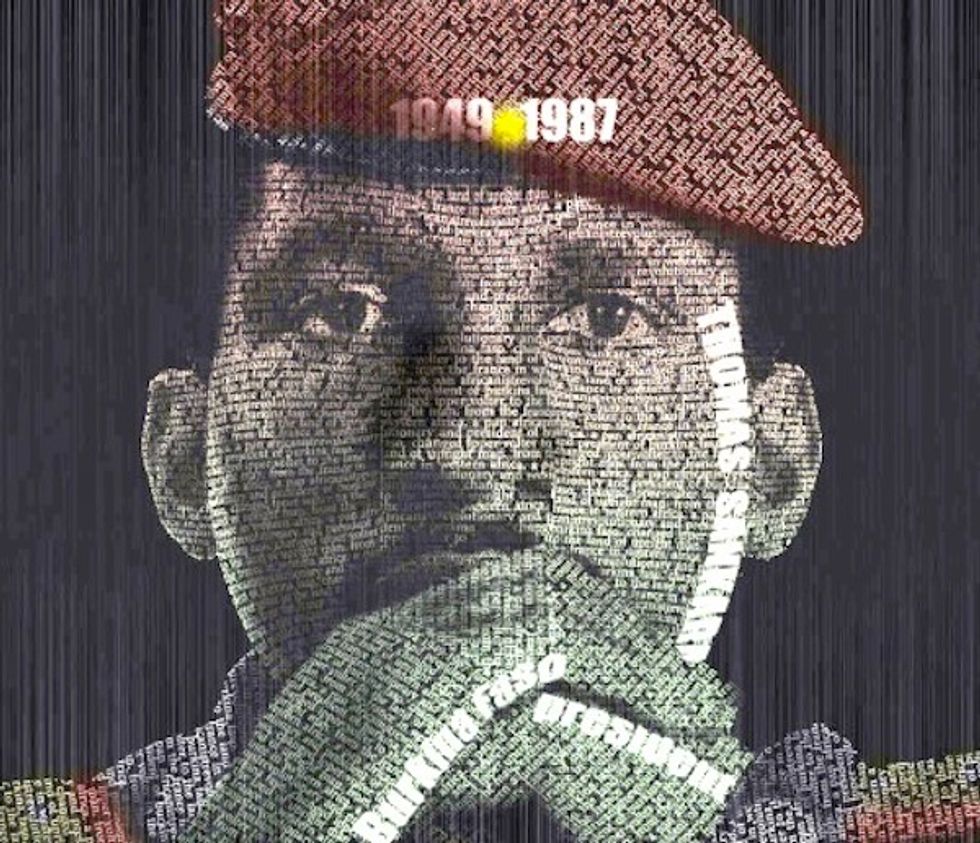 3."25 Years On: The Mixed Legacy of Burkina Faso's Thomas Sankara, Socialist Soldier"
By: Peter Dörrie
A brief but important history lesson this week comes from Peter Dörrie of Think Africa Press. Somewhat depressing like most tales of post-independence leaders throughout the nation like Ahmed Sékou Touré and Patrice Lumumba, Dörrie's article outlines the radical and progressive policies implemented byThomas Sankara, the Socialist President of Burkina Faso from 1983 to 1987. Juxtaposed with the economic and social reality of Burkina Faso today, Dörrie draws attention to what could have been, but what is also clearly not a reality in present Burkina Faso, where "prices for household goods, food stuffs, natural gas and petrol are rising constantly. Burkina Faso relies on imports for practically all goods consumed in the country." This is especially stark in comparison to the years of Sankara where Burkina Faso was "practically self-sufficient in its demand for basic food stuffs." Dörrie details the actions of the current head of state, President Blaise Compaoré (who was the best friend of Sankara yet planned his assassination on October 15, 1987 and has been president ever since), which has established the "current system of corruption, cronyism, and impunity." To learn more about Sankara, check out the article. After all, Dörrie leaves us with some hope: "If you talk to young Burkinabé today about [mobilizing the country against it's current trajectory] they mention the name of Thomas Sankara."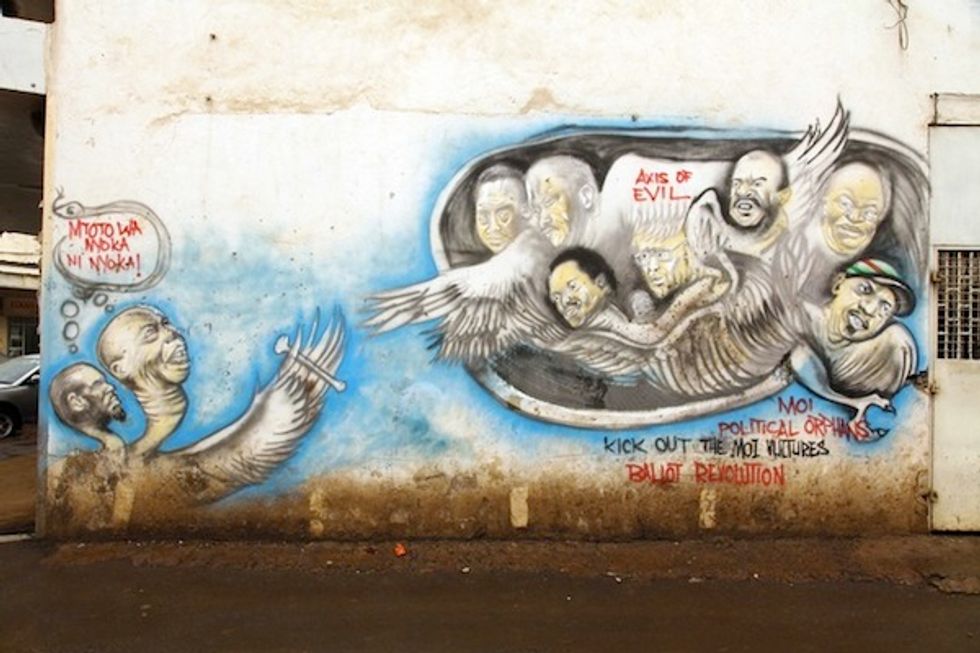 By: Karina Moyo
Okay, so this isn't technically an article, but why not change things up with a quick video, especially one that sheds some light on the political landscape in Kenya and artistic activism? "Kenya Rising" a part of the Al Jazeera Activate series, is directed by Karina Moyo and explores the work of award-winning Kenyan photographer Boniface Mwangi: "Working with visual artists and social media experts, Boniface uses a combination of in-your-face activism and grassroots education programs to help Kenyans realize the power of their votes in changing the future of their country." We don't want to give it away but tune in to get the inside scoop on Boniface's most audacious stunt, meant to "highlight political corruption in the country." If it helps, it's the first thing discussed in the video!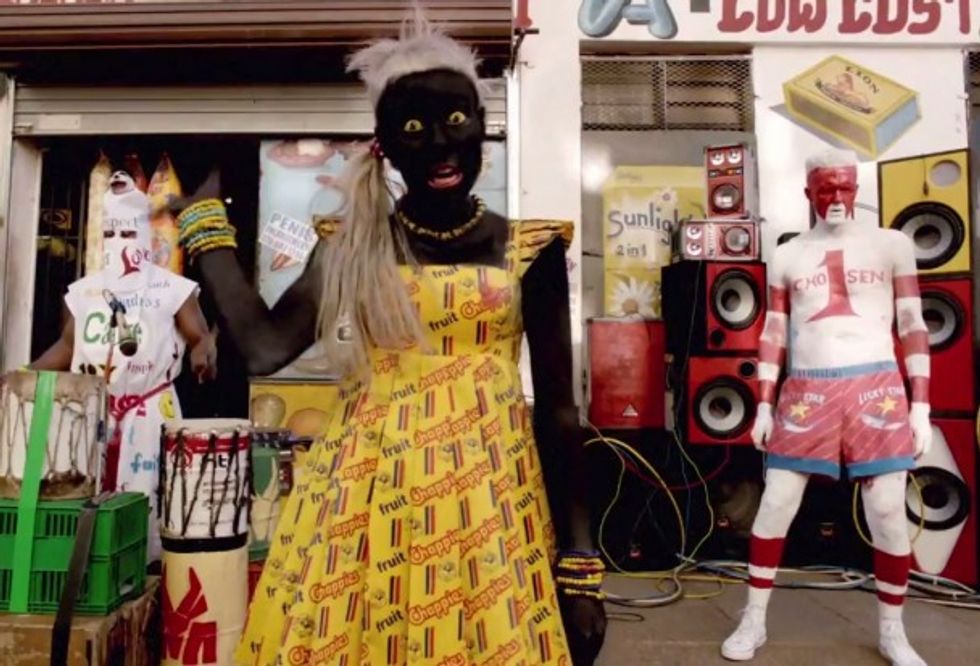 5. Die Antwoord premiered "Fatty Boom Boom" from their album TEN$SION
Last but not least, we think everyone's heard at least something about the new Die Antwoord video "Fatty Boom Boom" which features not only a lion eating Lady Gaga, but blackface as well. Scrolling through the Youtube page, we thought we'd share some of the more disturbing comments. Watch the full clip for the video here, and for a good read on the use of blackface in the video check out this article from Slate Magazine.





...and with that, check back next Thursday for our new weekly guide on African news!