Interview
Apr. 01, 2015 10:00AM EST
'We All Have To Struggle In Order To Create Meaningful Lives,' An Interview With Somali Author Diriye Osman
We speak with Somali author Diriye Osman about 'Fairytales for Lost Children' and his experiences as a young, gay African writer.
---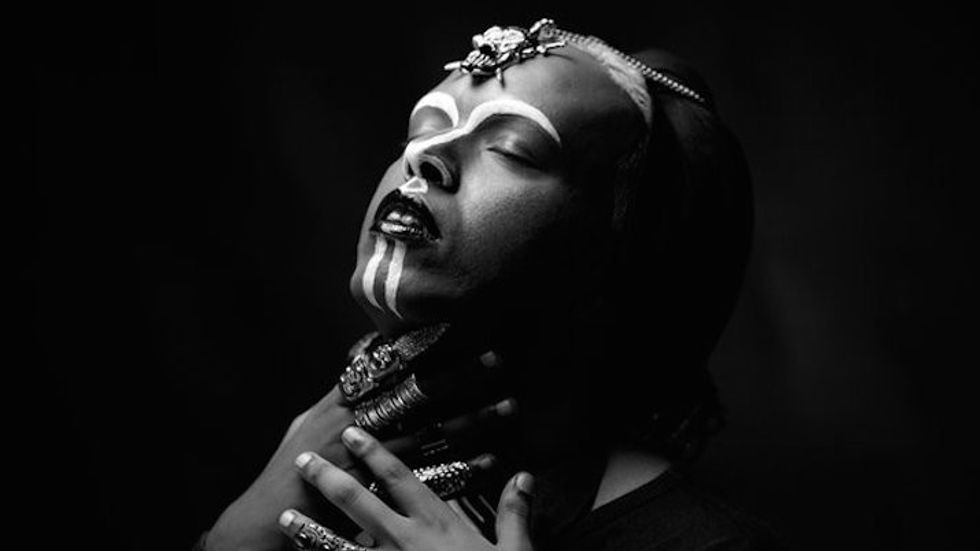 Photo by Bahareh Hosseini
OKA: In "To Be Young, Gay and African", you wrote: "Shame and fear are the most potent weapons in the homophobe's arsenal. If one rejects the notion that one has to be ashamed of being gay or lesbian, then half the battle is won." Have you won this battle? If so, what was the process like and are there parts of this process that you have not shared with others?
DO: I'm pretty open about my life and I walk around with a real sense of self-value. I like myself and I think that's important. When you experience trauma you can learn how to cultivate self-esteem and pride, and that's what I've done. Like one of my characters says, I love being gay. I've become the man that I always dreamt I would grow up to be. If that's not winning at life, I don't know what is.
OKA: There are many themes explored through the stories of Fairytales For Lost Children. Some include mental health, homophobia, immigration, gender-transgression, and the intersectional experience of being Somali, Muslim, immigrant and queer. It is fair to say that the themes of this book are wide-ranging, much like the experiences of a Somali-diaspora, queer-identified, Muslim man. Can you speak to process of trying to encompass all of these experiences into only 150 pages? Was it difficult and compact during the process, or natural as it has been part of your personal experience (or the experience of those around you)?
DO: The writing process of Fairytales For Lost Children was organic. I knew what the overarching themes of the book would be before I wrote it but it was only after I completed it that I configured the texture and flow of the entire narrative. I like getting in and out of each story after laying down my arms. It was important to me that the book encompassed what it meant to be a young, LGBT Somali person living within the diaspora. It was important to me that my characters were passionate, sexual beings. It was important to me that my characters retained their humanity and did not harbour any bitterness. We all have to struggle in order to create meaningful lives. It was a challenge trying to condense these complexities but it was a valuable lesson in compression and the art of building short stories. If the novel is a mansion, the short story is a dollhouse: the minutiae matters.
OKA: What was the intention and significance in using Arabic calligraphy for each story in this book rather than Somali?
DO: I grew up in a Muslim family so Quran lessons were a large part of my upbringing. I was a very artistic child and I was always drawn to the creative intensity of Arabic calligraphy that I inherited from my Quran lessons. The Arabic calligraphy in Fairytales For Lost Children is a nostalgic nod to that personal history.