DJ Tunez and Wizkid share the music video for their standout collaboration, "Gbese."
The fun and stripped down video begins with DJ Tunez and a group of women look party-ready as they saunter around in their traditional attire. Wizkid enters the shot later, delivering a mellowed-out live performance backed by DJ Tunez, who's a three-man band on the keyboard, drums and guitar.
Read: The 25 Essential Wizkid Songs
The duo appear laidback and carefree as they perform in the all-white space, complementing the track's breezy production by Blaqjerzee.
The visual ends with DJ Tunez and friends in 70s-inspired clothing—afro wig and all—having a disco of their own. While the original track ends with a nearly 3-minute saxophone break, for this version, Wizkid adds a brand new verse, singing about his number one girl.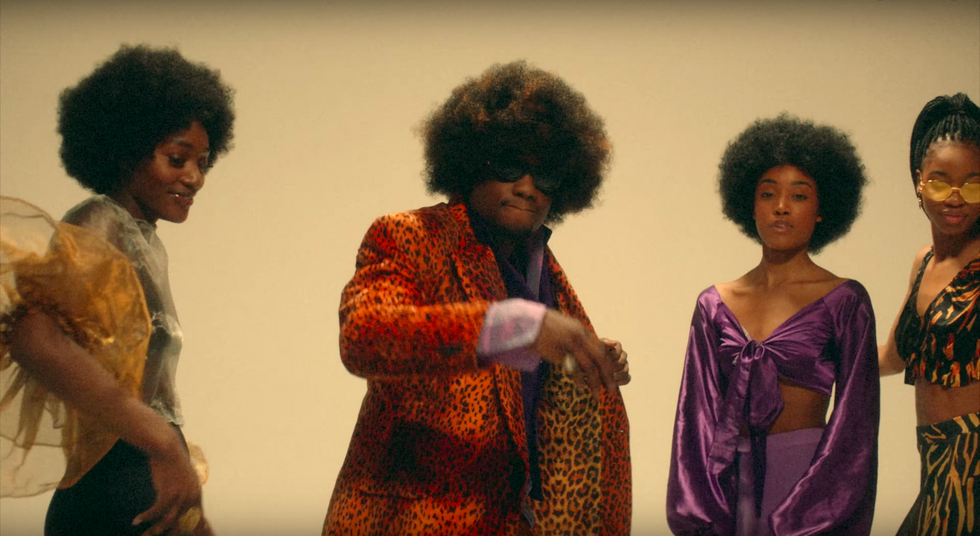 Still from YouTube
---
With its feel-good vibes, and catchy sample of Tic Tac and Tony Tetuila's "Fefe N'efe" on the chorus, "Gbese" is easily one of our favorite songs of the summer. It's the latest collaboration from Tunez and Wizkid, who dropped the single "Turn Up" together at the end of last year.
Check out the music video for "Gbese" below.
DJ Tunez - Gbese Ft Wizkid & Blaqjerzee (Official Video)youtu.be