Events
NYC: Dutty Artz Throwing Down @ Glasslands [8/17]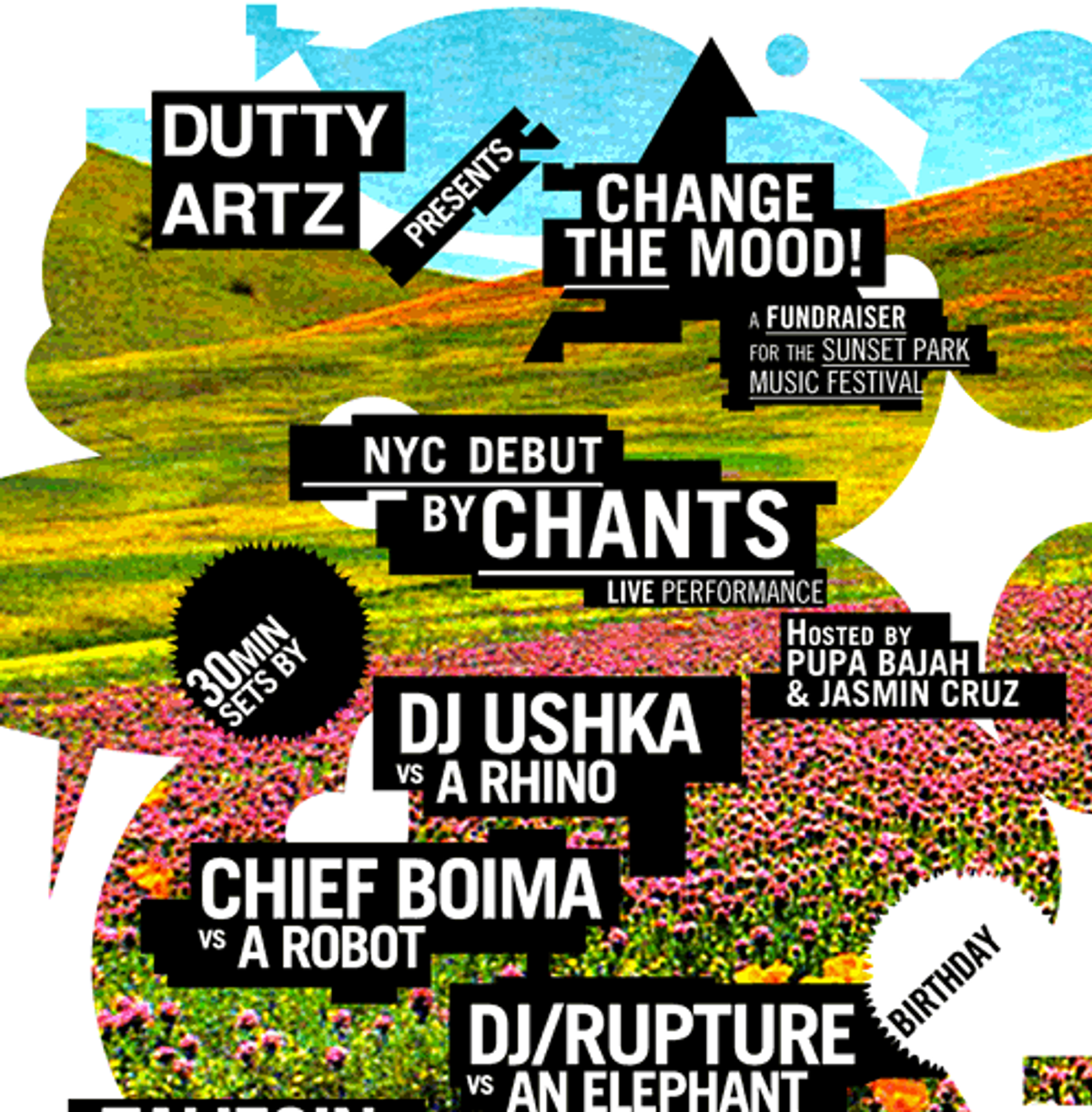 Stream and download DJ Rupture's Change the Mood mix via the Fader as well as info on CHANGE THE MOOD! event at Glasslands 8/17/12.
[embed width="600"][/embed]
---
Dutty Artz parties are no joke - The DJ line-up is always reason enough just to show up, add in the visual art and you've got yourself a fine rager. We're beside ourselves with happiness that they're back at it this Friday, Aug 17th with CHANGE THE MOOD! at Glasslands in Williamsburg, Brooklyn. A portion of proceeds & silent auction will support the Beyond the Block Sunset Park initiative. Beyond The Block combines the best of block party vibes with an overt commitment to support community-based social justice initiatives in New York City. Read more about the event here. and RSVP on Facebook here.
Update: Stream/download DJ/Rupture's Change The Mood mix via Fader.