Ghanaian-Australian Genesis Owusuis a hot name on the Canberra hip-hop scene.
With the release of his Cardrive EP in mid 2017, followed by the single "Sideways," and a growing list of festival appearances, he's rapidly becoming a national phenomenon. Aside from his music, Owusu dabbles in modeling and fashion design. In collaboration with a few of his nearest and dearest, he launched the Canberra fashion label Pur.
---
I caught up with Owusu in the Australian capital, his hometown, after seeing him dazzle the audience at a local concert last month. Off-stage, Owusu is soft-spoken and discerning with a tinge of cheekiness—a stark contrast to his high-energy stage performance.
Over pizza, we talked music, being an outcast and about our different experiences growing up partly on the African continent and in the diaspora as people of colour in predominantly white spaces.
What's the significance behind the name Genesis Owusu?
My last name is Owusu-Ansah, but that name turned out to be daunting to the Brandons and the Jakes, and it always turned into gibberish when attempted by substitute teachers marking the roll, so I dropped Owusu and just went by Ansah to accommodate. But when I'm making art, I don't accommodate to anything except my own standards. So Owusu's back.
Genesis was a nickname my brother gave me in primary school when his friends didn't believe my name was Kofi (they pronounced it like "coffee"). In some sense, bringing "Genesis" back to the forefront is accommodating to other people's comforts, so the name Genesis Owusu stands as a mix-match of ideals; some yin and yang shit; a contradiction. And a lot of the time that's how the music I make feels to me, sonically speaking. I don't want this to be a level plane where you can easily see what's coming next.
I'm not going to lie and say I thought of all of that when I chose the name though. I was like 14 and just thought it sounded tight.
You were born in Ghana but grew up in Canberra, polar opposites in every sense. What was that experience like?
White. Very white; Canberra's definitely not the most diverse place, especially in the southside where I was raised, so I immediately felt like an outcast. However, I learned quickly that I wasn't really down with the whole assimilation thing, and decided to wear the outcast label loudly. If I'm going to look different, why don't I start dressing differently? Or speaking differently? Or doing different kinds of activities? My upbringing gave me a wide space to experiment and find my identity, which led to where I am now. I don't think that if my family stayed in Ghana I would be anything like I am now.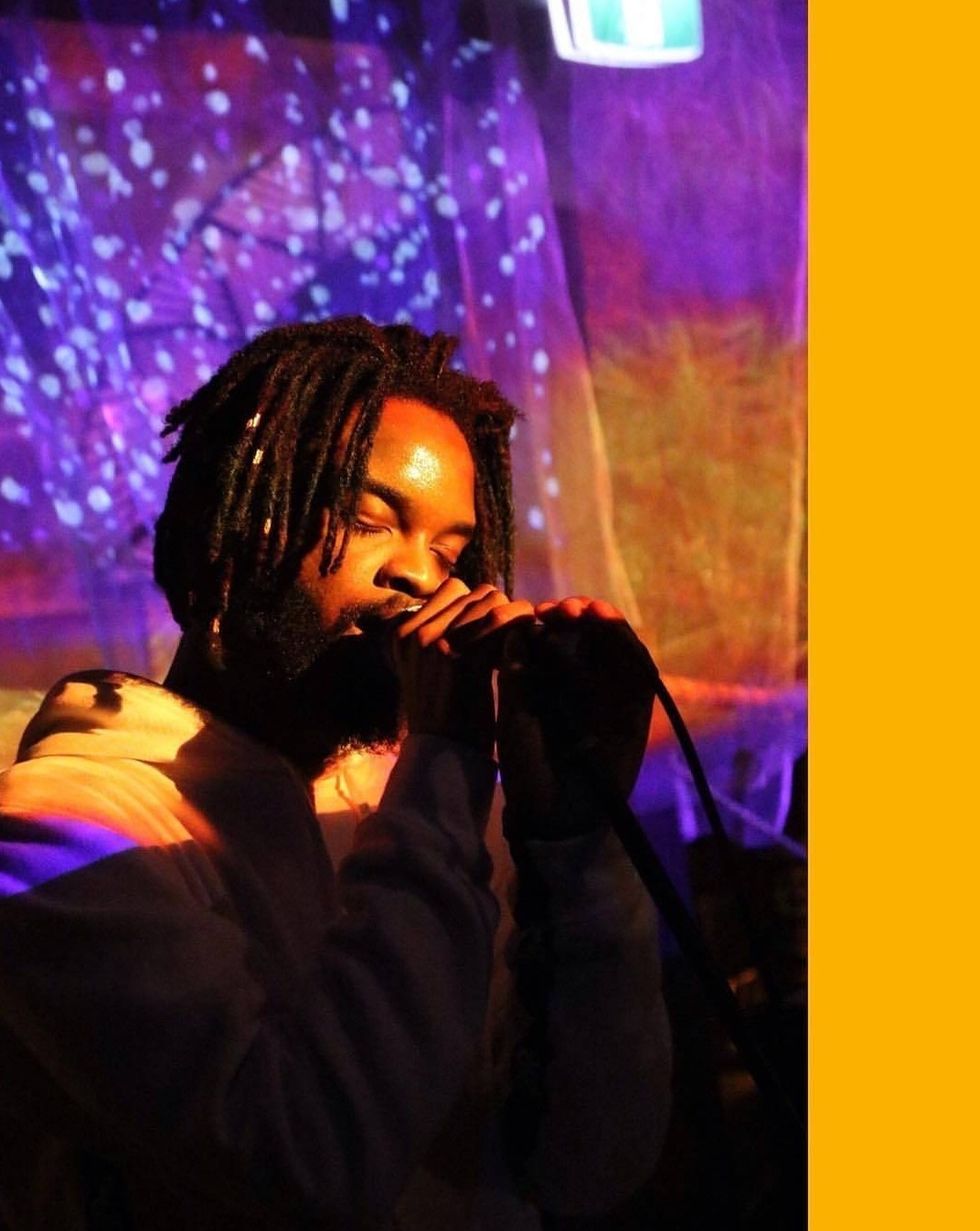 Image courtesy of the artist.
How did your experiences shape your music? Do you come from a musical family?
Like I was saying, I became rife with the idea of being myself, and that grew throughout the years. At first (and still a bit now) my music was some kind of self indulgent protest. 'I'm me because you told me I couldn't be me!' type shit.Then the music became a possible tool for more urgent kinds of protest, such as racial inequalities, stemming from global events, to my own personal experiences of growing up as a black person in a predominately white society.
In my search for identity, I chose music as an outlet of expression due to the influence of a music loving family. My mum is the leader of her church's choir and my dad is a huge music appreciator. On weekends he would blast Ray Charles, Bob Marley, Michael Jackson, Missy Elliott, Missy Higgins, whatever; a lot of Ghanaian music from Ambole, Kwame Ampadu and the likes. I experienced a wide array growing up.
My brother was easily my most direct influence when it came to music. Growing up in Australia too, he handled himself very differently to me, choosing to assimilate more. Because of this, he was introduced into rock music, and began playing guitar in bands. Then he discovered Kanye West, and that flipped everything for the both of us. He began rapping and getting recording equipment, setting up camp in the family study and turning it into his own little studio. When I started rapping too, I was very happily able to jack his equipment and recording knowledge for my own devices.
You recently released your first video for your track "Sideways." You entwined an Afro funk beat with an Afrofuturist visual presentation. What inspired these artistic choices?
Black people. I'm an unapologetic advocate for blackness in all areas. "Sideways" was me sonically paying homage to African foundations while also trying to beam the sound to the future like a black Marty McFly. I treated the visual like a different project, but still rooted in the same realm, like I was making a short film and the song was the soundtrack. Both the song and the video are purposely ambiguous for the sake of letting people find their own meanings. I don't really like to speak too much on the details, but I'll say that when I was making the video, I wanted it to be a showcase as well as a challenge of the perceptions of black identity and black masculinity that seem to be heavily safeguarded by stereotypes and tokenism.
Your Cardrive EP is heavily jazz-influenced (I hear undertones of Robert Glasper), a rarity on the hip-hop scene in Australia, much less Canberra. How have both the audience and the Australian hip hop establishment received this off-centre addition?
The establishment has been pretty supportive of me and my work so far. I think the fact that my work stems from a range of different styles of music makes it more palatable for organisations such as Triple J, and in turn they (as well as a number of blogs) have been showing a lot of love, which I appreciate a lot. I think there are a lot of audiences that are still kind of challenged by some of my music, whether it's due to the lyrics or the often off kilter sound. Most people don't like change, but I'm not trying to give people what they already like, I'm trying to shift sounds and get them to like what I give. All in due time.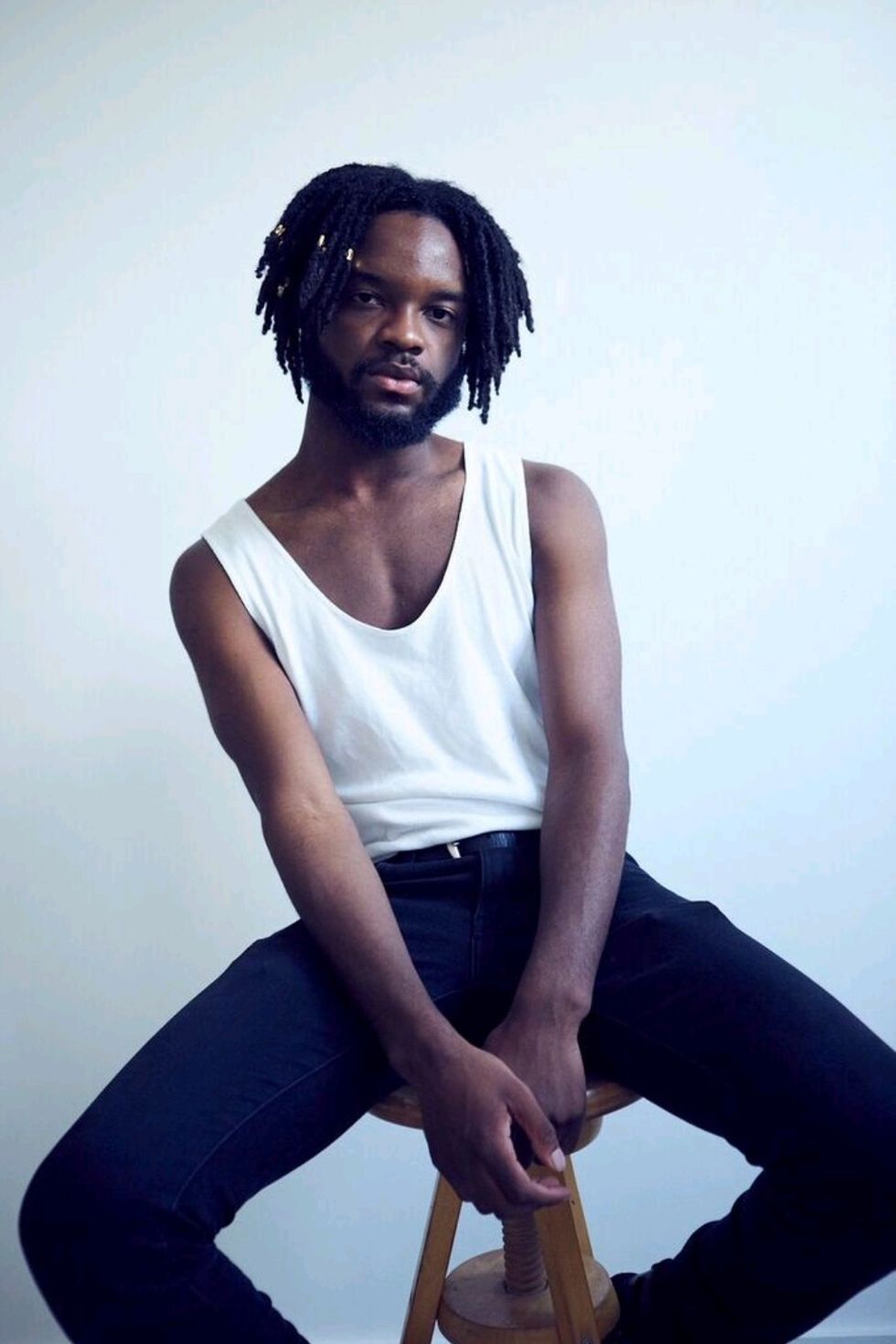 Image courtesy of the artist.
What's your thoughts on Australian hip-hop culture and what does Genesis Owusu add to the scene?
Australian hip-hop is going through a renaissance right now, which isn't being recognised by a lot of people yet. People of all creeds, colours and genders are coming together right now and they're building a very noteworthy establishment. The diversity of people is bringing a new diversity of sound, and a lot of people aren't really playing anymore—they're here to make themselves known. Genesis Owusu adds Genesis Owusu. The music will speak for itself.
What's in store for 2018 and beyond?
World domination.