In celebration of what would be Nelson Mandela's 100th birthday, we are called upon to consider how we can continue his legacy in the next 100 years to come. It's on us to reexamine what advancement means and what progress looks like on the continent—as well as define what it will take to cultivate our next generation of leaders.
OkayAfrica and Global Citizen are teaming up to host The Next 100 Summit—a consortium of thought leaders in order to have a discourse around where we are today and where we are going in the future.
---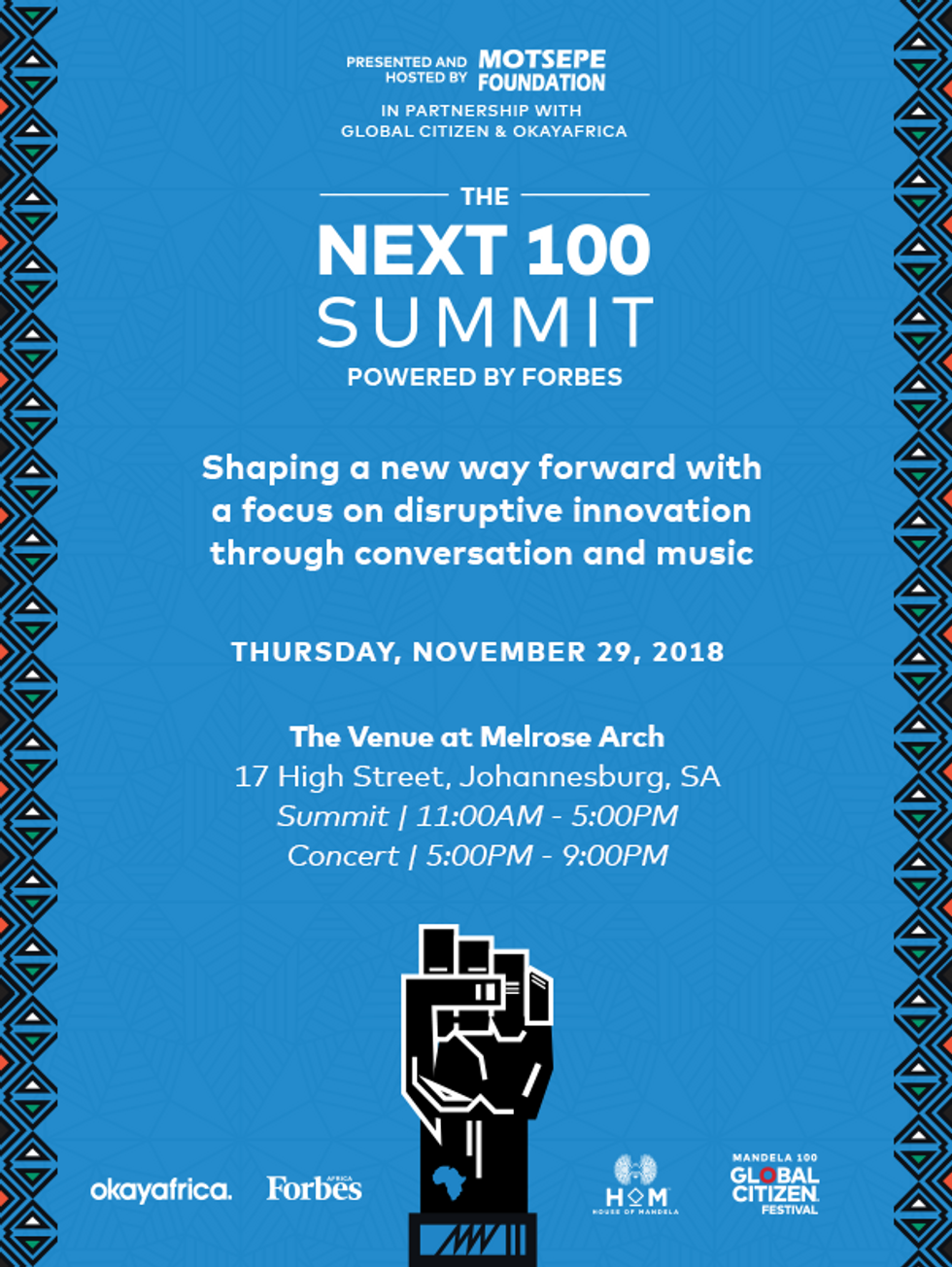 Click the image to check out the schedule.
On Thursday, November 29, 2018, at The Venue at Melrose Arch in Johannesburg, The Next 100 Summit will bring together the most influential leaders, thinkers, and doers from across sub-Saharan Africa and the diaspora to discuss how we can come together and build a better future. The Summit will consist of thought-provoking panels and opportunities for leaders to share their expertise with one another with a focus on unearthing the opportunities that lay ahead.
After the substantial day of the rubbing of minds, a concert you can't miss will follow featuring South Africa's very own Amanda Black, Samthing Soweto, Nonku and The Soil. The concert will be hosted by media personality, fashion designer and actress Nandi Madida.
OkayAfrica will be livestreaming The Next 100 Summit on YouTube—lock it this Thursday at 11:00 a.m. CAT to catch the Summit and at 5:00 p.m. CAT to tune into the concert.
The Next 100 Summit and Concertwww.youtube.com