Sponsored content from Junior Achievement Africa
"There's no better time to be an African than right now."
That was the message from Frank Aswani—the keynote speaker at the fundraiser "An Evening with JA Africa" on September 21st. The party, a partnership between Junior Achievement Africa, Facebook and OkayAfrica, was held at Facebook's New York offices and left attendees reflecting on the the importance of youth economic empowerment in Africa.
Aswani, the Special Advisor for Strategic Initiatives at Higherlife Foundation challenged the audience to think about the work they can do to reduce the job deficit.
"Whether our young generation make it or not is up to us," he said. "Africa is going to have the biggest workforce in 6000 days. Do you believe we will have the right quality of people in 6000 days? Are we making the right investments? Are schools teaching kids the right stuff? Do young Africans have a sense of what the world expects of them? We have a very time-sensitive window to get this right or Africa will be a place we can't live. We have to get it right. We have no excuse to wait further."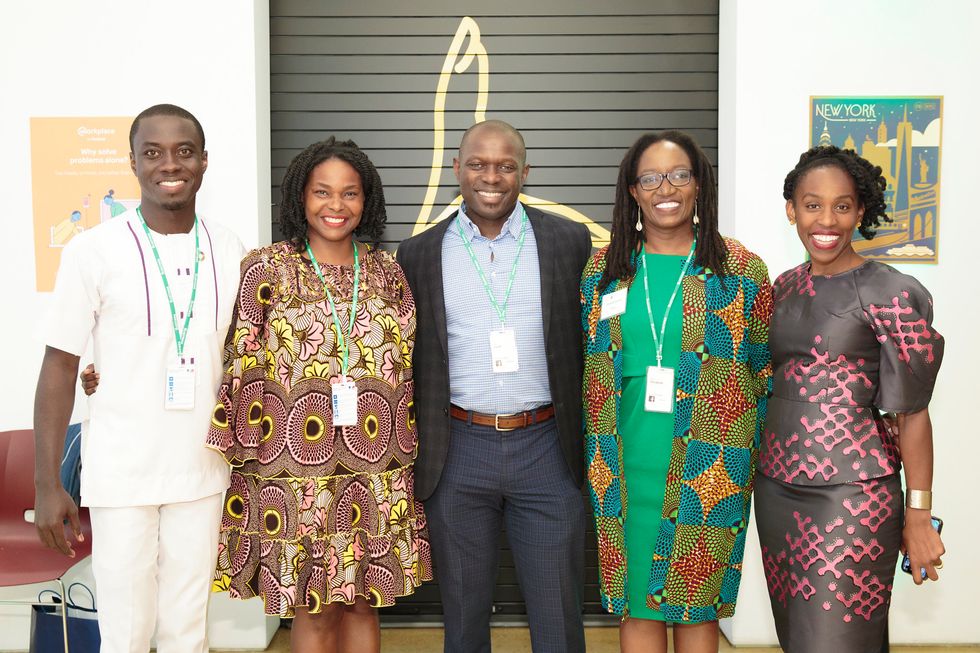 Photo: Kolin Mendez
Other speakers echoed Aswani's sense of urgency. Ebele Okobi, Facebook's Director of Public Policy emphasized the importance of the work JA Africa does on the continent, giving youth the tools they need to rescue themselves.

Amini Kajunju, the Executive Director of International University of Grand Bassam Foundation and also a Board Member of JA Africa decried staggering statistics on youth unemployment on the continent and praised the impact that JA Africa is having on youth in Africa.
Elizabeth Bintliff, the CEO of Junior Achievement Africa remarked that "We're asking young people to create jobs for themselves but giving them no foundation on how to do so. If we're going to change the trajectory of the continent we're going to have to make an investment in youth."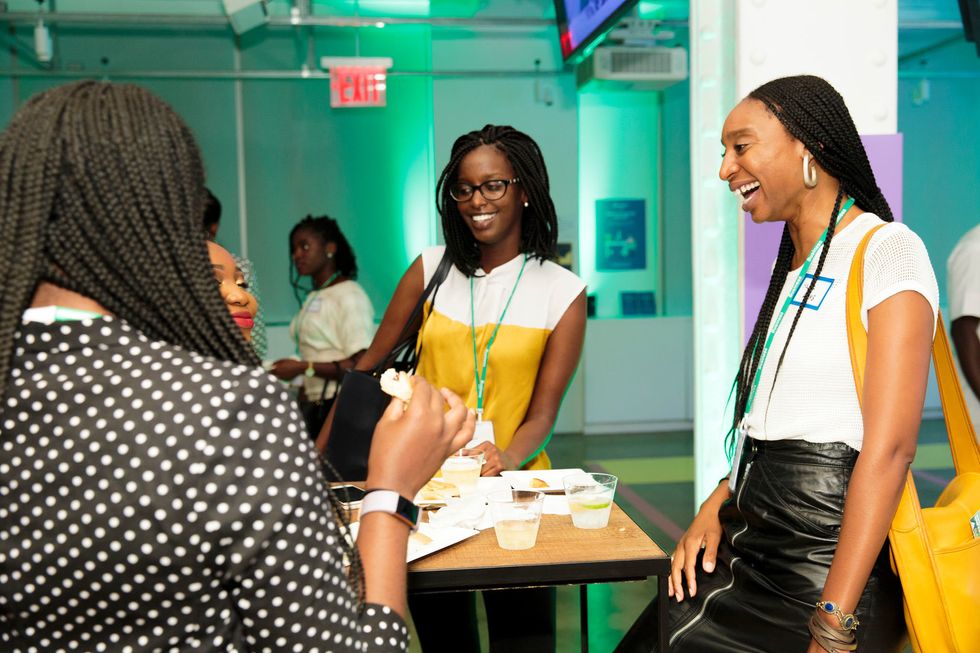 Photo: Kolin Mendez
The issue is indeed urgent. Africa graduates 12 million young people from its secondary and tertiary schools each year, but its economies create only 3 million jobs, leaving a deficit of about 9 million new jobs in Africa each year. The vast majority of African youth must create their own employment, or wait the average six years it takes to find their first job. That's why JA begins teaching entrepreneurship as early as high school. The thousands of young people that have completed JA Africa's training make up a vast network of alumni—an incredible resource for each other and an example of the impact that JA Africa has made.
"JA taught me how to be confident about speaking in public," Emmanuel Nyame, JA Ghana Alumnus told the crowd. "JA has maintained consistency in empowering youth. It's refreshing to know there's an organization ready to help you grow at every stage of your life."

Aswani added that the work JA is doing to deliberately develop and invest in leaders is how Africa will be able to hit the daunting mark of creating a million jobs a month for the next 10 years.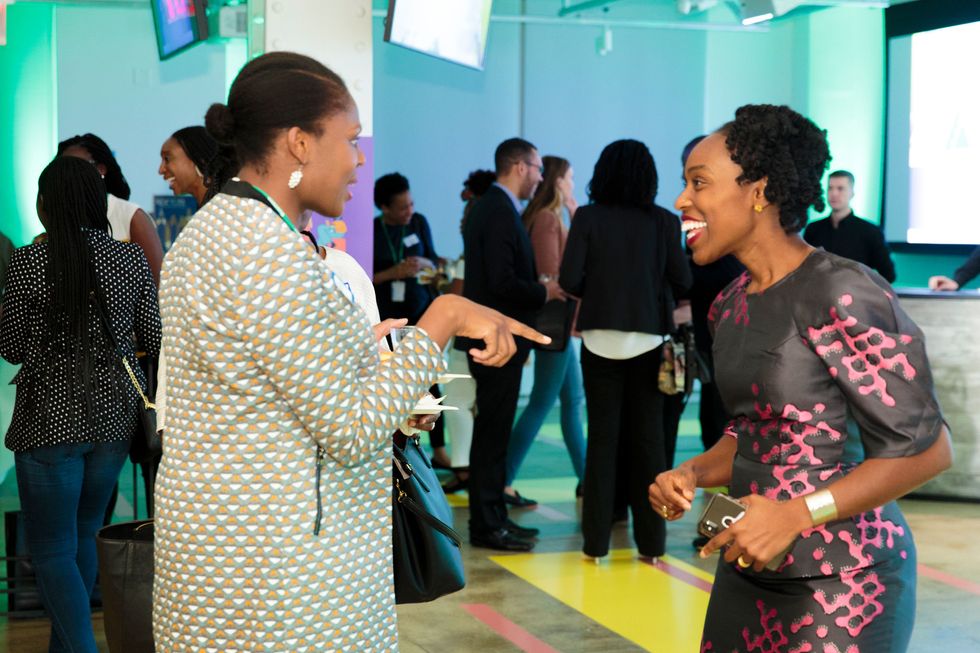 Photo: Kolin Mendez
To learn more about how JA Africa is empowering African youth go to www.ja-africa.org.