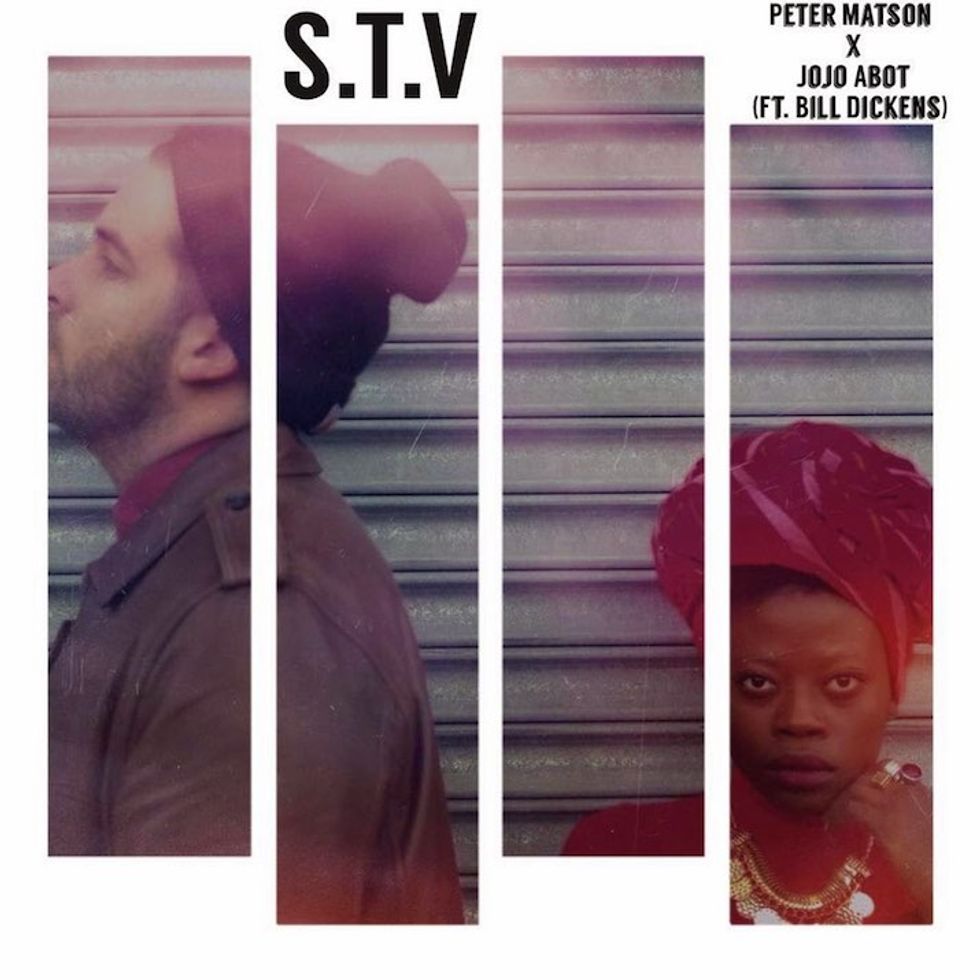 ---
When we last checked in with Jojo Abot, the Ghanaian singer had just dropped  two live studio performances in support of her forthcoming debut EP Fyfya Woto. With songs based around a woman's right to choose, the conceptual project marks Abot first body of work as a musical artist. Though no official release has been announced for the EP,  Abot has steadily been hard at work on new material some of which she's shared today in the form of a new single titled "Stop The Violence (S.T.V)."
"Stop the violence before you kill a man," sings Abot on the groovy and hypnotically plaintive "S.T.V." "Armed with greed and selfishness, you destroy your own. Sell your soul to highest bidder. When will you realize you're not one of them." For Abot, a 26-year-old rising creative who divides her time between Accra, New York and Copenhagen, the message of this track bears a global significance. "Something about the title and sound got me thinking about home, about Africa," she said. "I felt inspired to take this opportunity to speak my short "truth" to the situations of violence that are intimate and close to home. Little did I know that in the midst of it all other nations were experiencing peaks in their own significant battles with violence and hatred. An ongoing battle that unites and divides us in the most peculiar ways"
The track, produced by Peter Matson of Brooklyn-based afrobeat ensemble Underground System, began as a remix from an original track of the same name by well-known Chicago bassist Bill 'The Buddha' Dickens.  Though Matson lifts a drum and electric piano loop from the original, he makes it his own by infusing his afrobeat jazz stylings to give it a mellow yet upbeat sound. High-life inspired guitar work with synths and ethereal sonic effects create a dark and layered house feel, while spurts of percussive brightness tie the whole track together rhythmically. Stream 'Stop The Violence (S.T.V)' below. For more on Abot, check out our First Look Friday  interview and keep up with her on Facebook and Twitter.