The balance between muse and creator can be difficult for many, but Nigerian-Canadian artist Josef Adamu is proving that with hard work, research and consistency, anything is possible.
Beyond being a model, he is a creative director, producer and photographer from Toronto, Canada. He is the founder of creative platform, Sunday School and has worked with artists including Jazz Cartier and Mick Jenkins, whom he has helped develop through visual branding. His platform and agency focuses on unique storytelling that sheds light on identity, fashion and culture and has gotten praise from influential figures like Lupita N'yongo.
While Adamu only started the platform a year ago, he's been building his own unique creative identity combining his African heritage and city upbringing to shed light on human emotion, movement and design at its essence. Although mainstream creative agencies tend to lack in diverse teams and ideas, Adamu wants to combat this problem by creating a space for people of all backgrounds to tell stories. By mixing storytelling, strategy and innovative strides in media, Sunday School is an agency to look out for.
Check out our conversation with Josef Adamu below to get an idea of his process and approach to building a strong brand.
---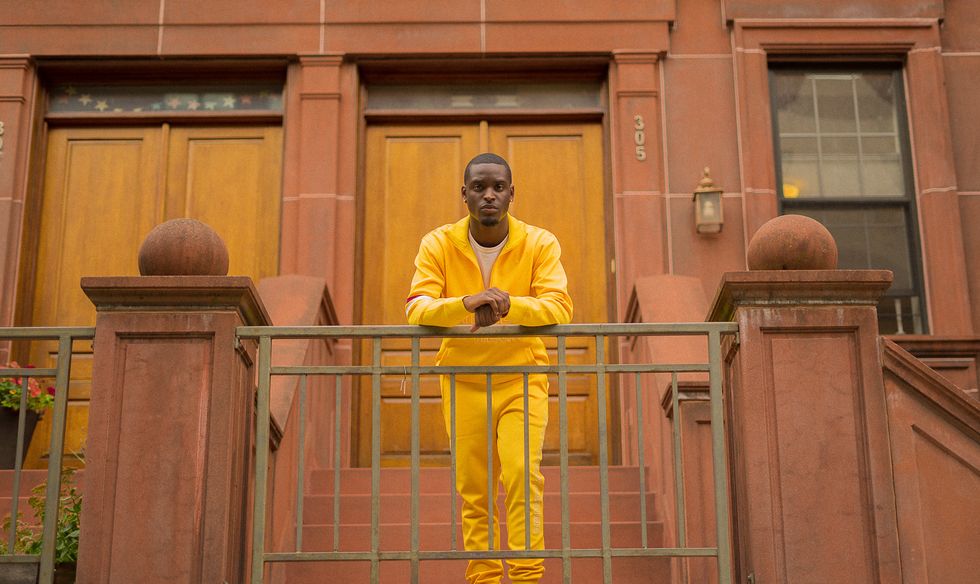 Josef Adamu. Photo by Amarachi Nwosu.
Amarachi Nwosu for OkayAfrica: What initially inspired you to create your own platform?
Josef Adamu: I felt it was necessary to branch out and find a way to incorporate more people with the vision I had. Sunday School allows for people with various skills to merge their ideas and execute them productively. It makes me happy knowing I could offer a platform that benefits many people.
Why did you name your brand, "Sunday School"?
I wanted something memorable, yet relatable. As much as religion has no influence on the brand, it was always so fun to go to 'Sunday School' during a church service, where'd you share stories and learn with your peers. The idea of coming together to develop and/or share great ideas is exactly what we're doing at Sunday School. The name always stuck with me!
What is your experience being both in front and behind the camera like? How do you find balance?
It was a necessary move. I was getting used to being in front of the camera, and this pattern kept me clueless about editing, photo perspectives, etc. Now that I model, direct, and shoot photography, my mind has opened to new ideas and I've become much more productive.
You work closely with rapper Jazz Cartier. How is your process different when approaching content for music artists than your personal editorial content?
It's fun to bounce back and forth from music content and personal content. They honestly go hand in hand. I approach the projects in a similar way, keeping in mind that the goal is to strengthen their brand identity while pushing boundaries. The results have been great, and working with other artists has enhanced my personal brand as well because I've begun to look at different ways to bring ideas to life.
Josef Adamu. Photo by Amarachi Nwosu.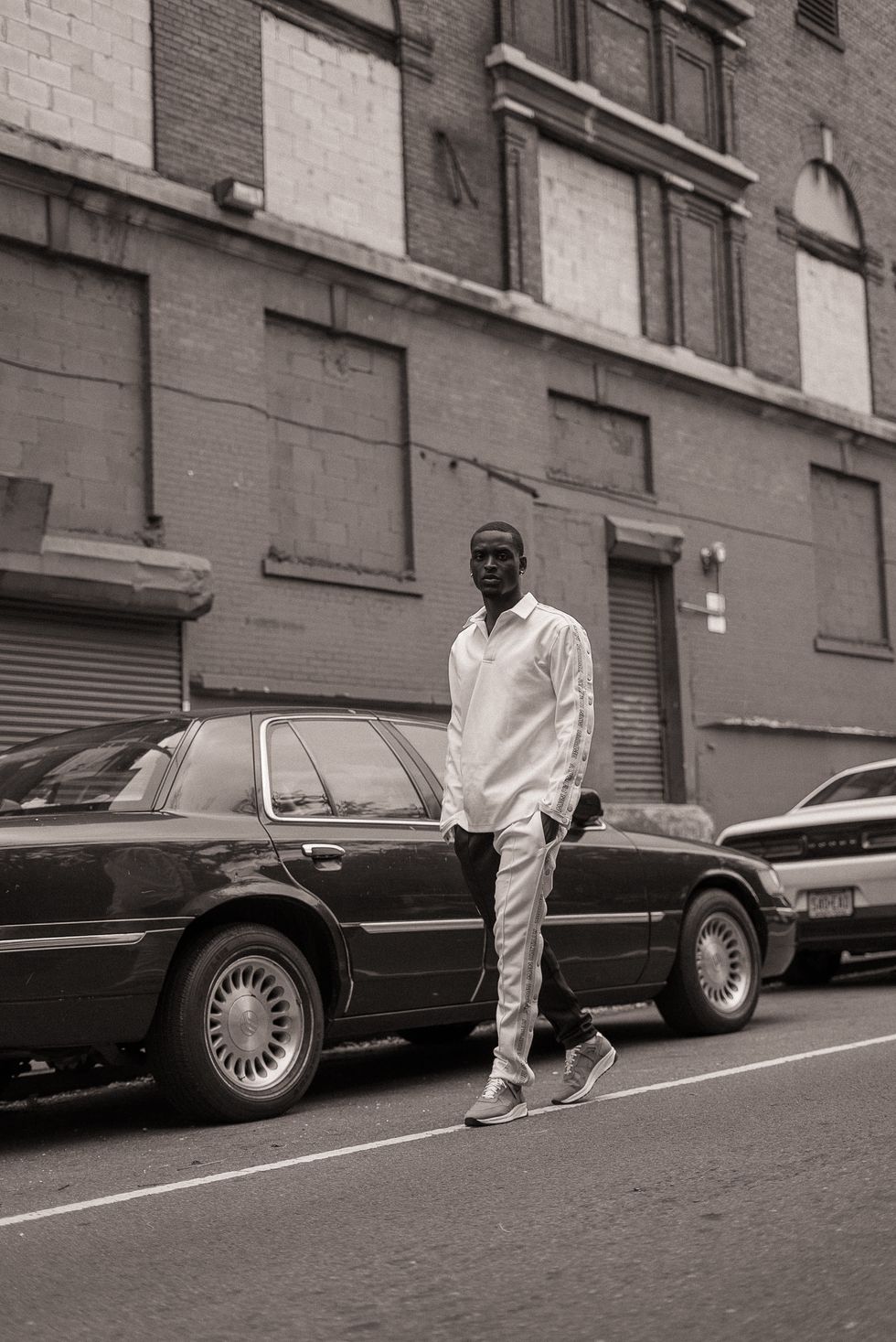 Josef Adamu. Photo by Amarachi Nwosu.
What were some of your earliest creative inspirations?
Back in 2010, I was influenced heavily by Street Etiquette, Art Comes First, Ozwald Boateng and many other clean cut craftsmen who looked like me. As a college student, it was important to find inspiration that led by example and I'm thankful to have had those individuals pave the way.
What's it like coming up in the bubbling Toronto scene?
The scene in Toronto is extremely diverse. As one of the most diverse cities in the world, you meet a ton of different people with various ways of life. Thus, the experience has been great because so many different people inspire your craft, which helps with creative growth.
We are in the age where editorial content is produced quickly and released mainly through digital spaces. Do you think this has improved or taken away from storytelling?

I'll always appreciate a printed book—there's nothing quite like it. In the modern age, the digital space allows for more eyes, much quicker. I do not think digital content has taken away from storytelling, especially because there are different ways to tell a story through visuals. If anything, I believe it is progressively improving storytelling because of the various ways in which a story can be interpreted online.
Do you think being a muse has helped you become a better visual artist, or vice versa?
Most definitely. I've directed 90 percent of the shoots I've taken part in and whenever I'm the muse/director, I've always tried to envision what frame the photographer is shooting with while I get into a pose. I've learned the importance of chemistry and selling a convincing mood through being the subject.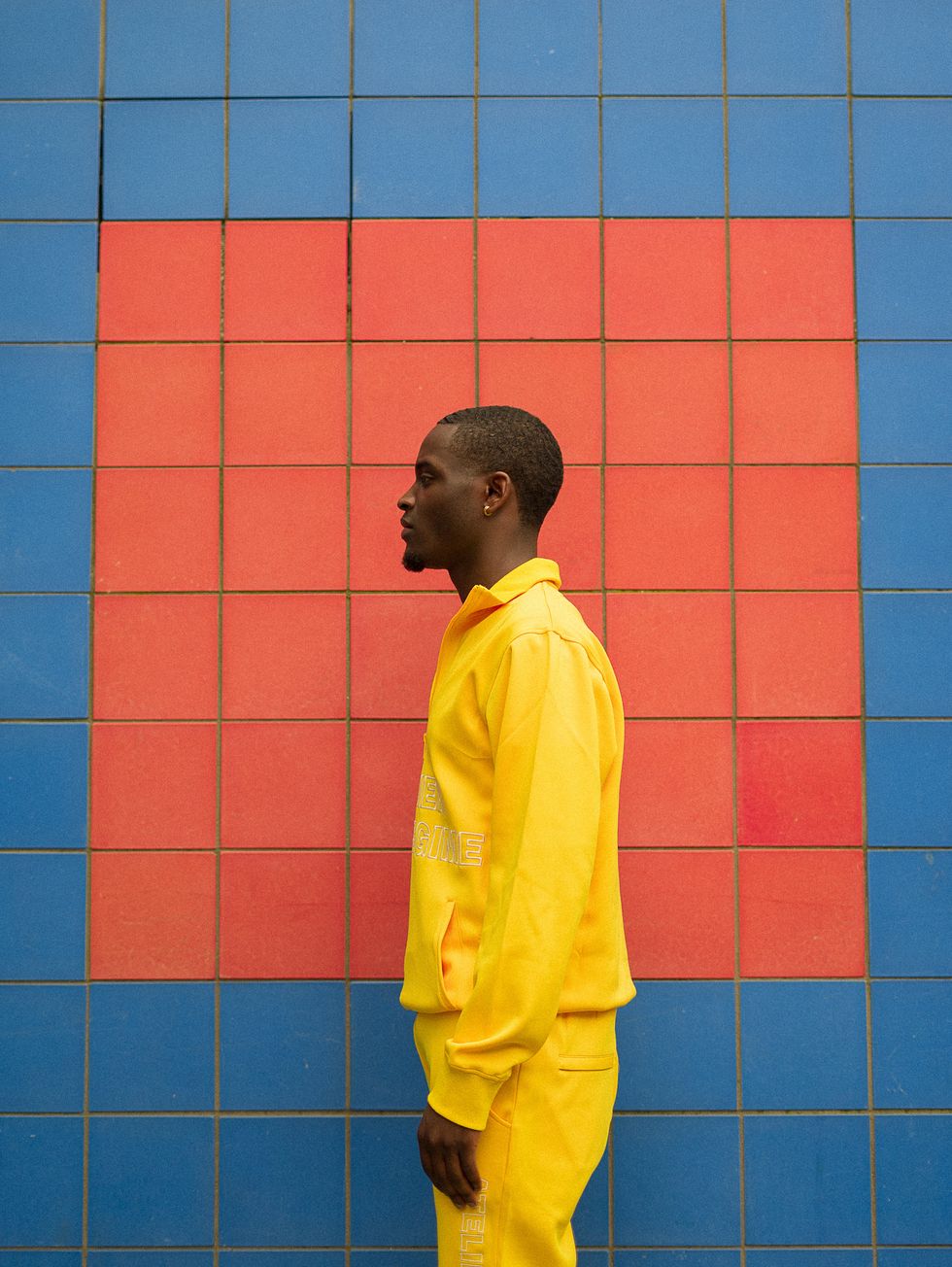 Josef Adamu. Photo by Amarachi Nwosu.
If you could have a ideal client, who would it be?
I would love to work with Pharrell one day. [He's] an icon that cannot only teach me a handful of things, but would also be a great person to work with to build my portfolio. He's been a huge inspiration creatively for a while, and it'll be dope to get to work on a project for him!
Who are some content creators or agencies you look up to?
Kid Studio is a local film agency here in Toronto, they've done countless videos for The Weeknd and Big Sean—huge inspiration. OXOSI is a New York-based fashion outlet that holds such a strong brand identity and have grown internationally. Joshua Kissi is a great friend of mine and amazing content creator. His recent travels to Ghana really inspired me as I was in Nigeria around the same time. The way he captures imagery and formulates a story from his visuals is truly inspiring. And of course, Sunday School.
When it comes to monetizing and building your agency as a business, what are some of the biggest lessons you've learned?
Time management is everything. You can get easily disorganized and behind on your work flow when things are not constructed properly. Also, building relationships is crucial. We live in a world where "who you know" tends to be more important than "what you know." Building strong relationships with potential customers and supporters is one of our core values.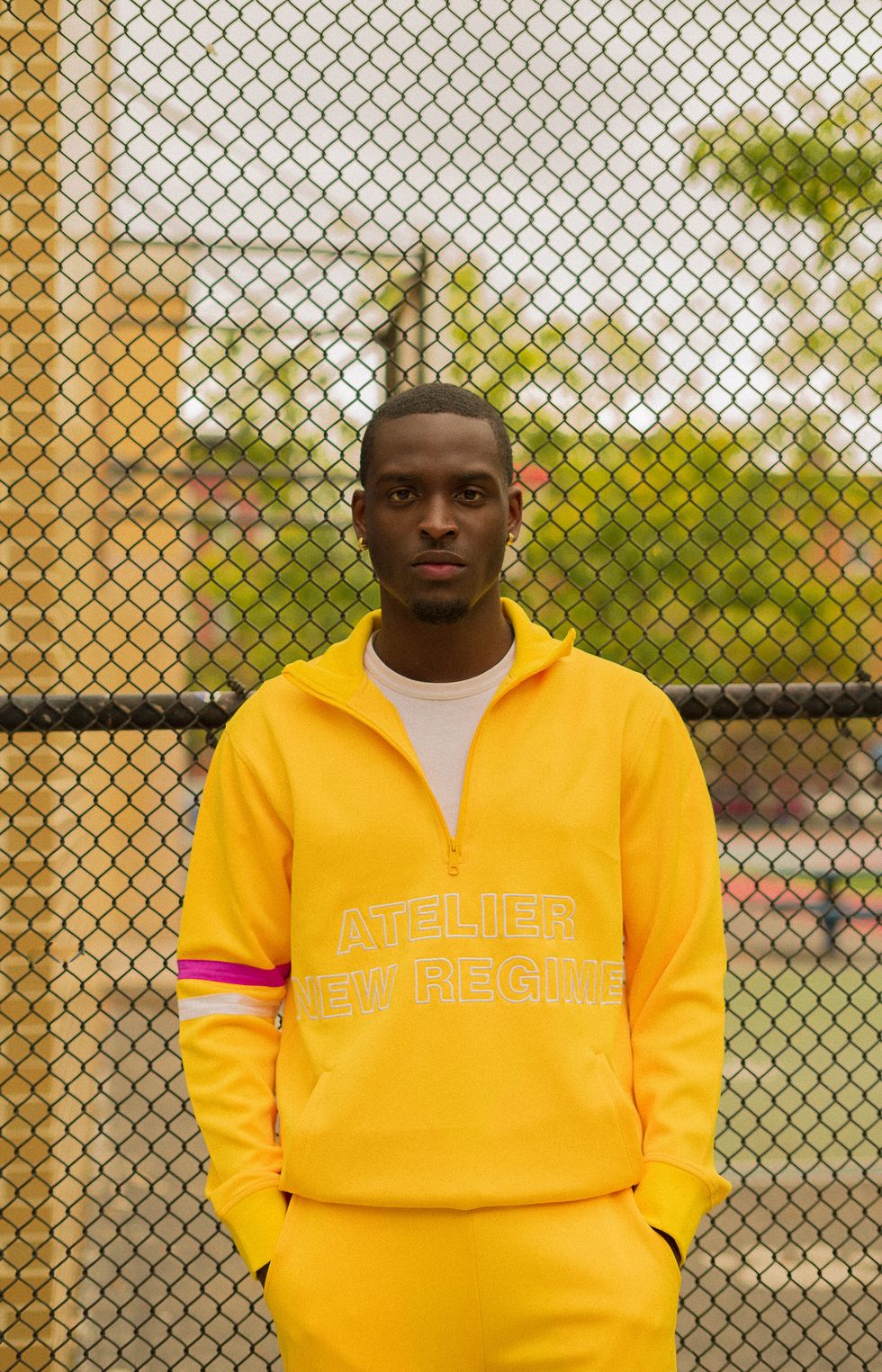 Josef Adamu. Photo by Amarachi Nwosu.
What would be your ideal creative travel location and why?
Tokyo, Japan. Instant inspiration. I know location scouting to get projects completed would be super easy and the culture seems way ahead of the game. I'd love to go soak up the culture and create some everlasting moments.
If you weren't a content creator, what would you be doing?
I'd probably be in school for my master's degree or working a full-time job in the field of business commerce.
Where do you see the future of Sunday School?
Our team has a long-term goal of being a notable creative agency offering various creative services to start-ups, as well as notorious brands. We will become the one-stop shop for any creative content ideas that companies may have. Additionally, I see Sunday School being internationally recognized with opportunities presenting themselves in various countries.
What advice would you give to another young person wanting to build their own digital agency?
Plan ahead. Build with like-minded folks. Trust the process. Encourage mistakes because they will help you long term.