Premiere: Just A Band 'Dunia Ina Mambo' ft. Octopizzo and Stan
Watch Kenyan music's futuristic-pop group Just A Band's spoof video for "Dunia Ina Mambo"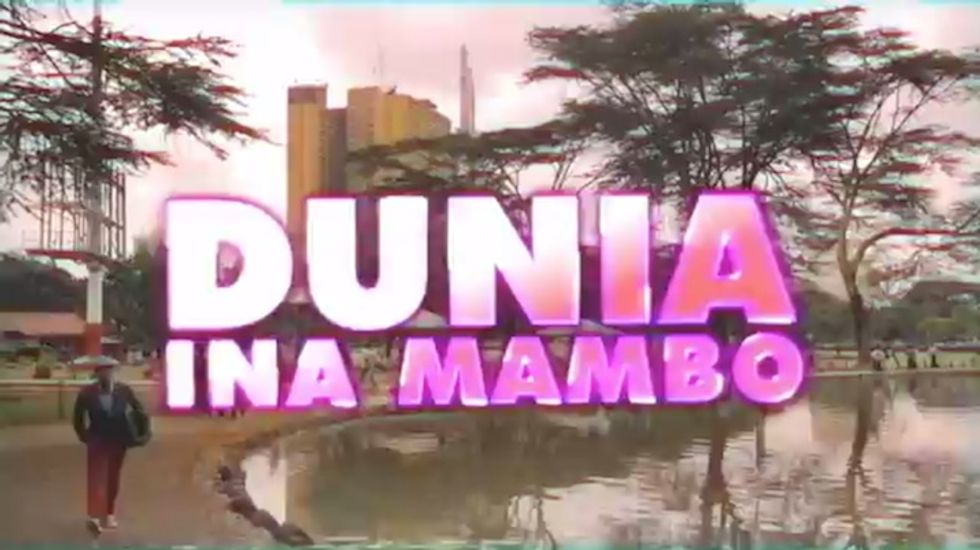 ---
Kenyan futuristic-pop ensemble Just A Band drop the visuals for "Dunia Ina Mambo," a track off last year's standout full-length Sorry For The Delay. In typical Just A Band tongue-in-cheek fashion, the video is supposed to be an "old copy of a pilot that was created and shot for [Kenyan broadcasting company] Voice of Kenya in the 1980s, but faced stiff competition, and ultimately lost its spot, to the much more famous show named Tahamaki." Tahamaki was a 90s cop TV show in Kenya whose theme song "Dunia" is covered by JAB in this single. For more from JAB, check out their recent Player Xchange track with Go Dreamer. Watch the video for "Dunia Ina Mambo," featuring Octopizzo and Stan below.