Audio: Papa Ghana x Afrikan Boy 'Ghana vs Nigeria'
Download Papa Ghana and Afrikan Boy's kuduro-laced rap duel "Ghana vs. Nigeria."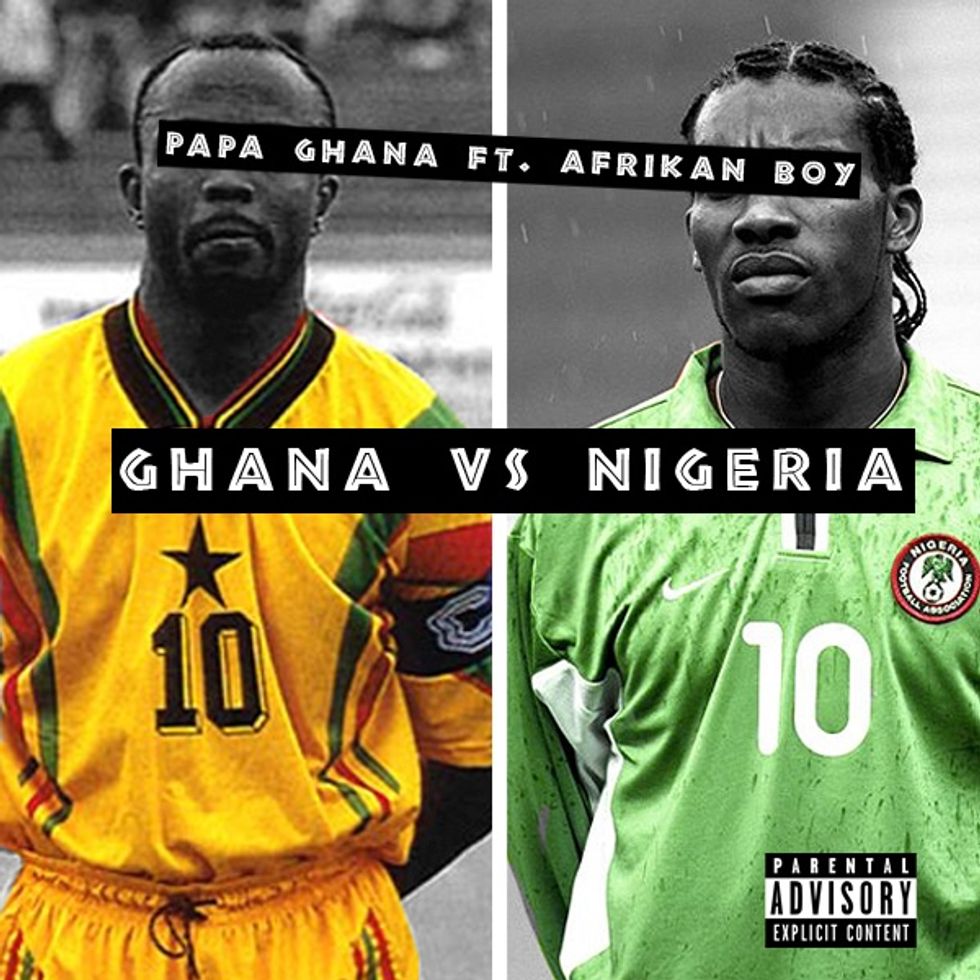 ---
Two of our favoritre afrofuturist MCs link up and duel it out for their respective nations in "Ghana vs Nigeria" — a song initially crafted for the presumed AFCON final before Burkina Faso shocked the Black Stars and only released this week after the culmination of the competition. In the track, Amsterdam-based Papa Ghana and Nigeria/UK's Afrikan Boy spit hard-hitting nationalistic verses over an infectious, kuduro-leaning beat produced by DJ Mika Semedo. "Ghana vs. Nigeria" will be featured on Papa Ghana's upcoming Mandingo EP. For more from PG, check out his recently featured dark-electronic visuals for "DMVSKO" and his group L'Afrique Som Systeme's AIYE mixtape. Stream/download the track below.