News
Nov. 17, 2015 03:06PM EST
The Top 5 Most Stylish Collections From Lagos Fashion And Design Week
Munje Foh details the most stylish collections from Lagos Fashion and Design Week 2015.
---
Maki Oh

Maki Oh, Day 2 of HeinekenLFDW 2015. © Copyright Lagos Fashion and Design Week. Photo: Kola Oshalusi (Insigna).
Nigerian creative director Amaka Osakwe has been taking traditional African textile design methods to a global stage since the launch of her Maki Oh brand in 2010. Although incorporating Nigerian fabrics such as Adire and Aso Oke into contemporary styles isn't necessarily a new concept, Osakwe finds a way to constantly refresh us with her time-tested modern motifs.
Osakwe says her latest collection was inspired by the "absurdity of life." This year she demonstrated her ingenuity by fraying the woven wool of Aso Oke to resemble the "fringe" trend that has appeared on so many runways this fall. This has resonated with the brand's legions of global admirers. She also placed unique patterns of guipure lace over hand-dyed local fabrics adorned with plunging necklines and scalloped edges.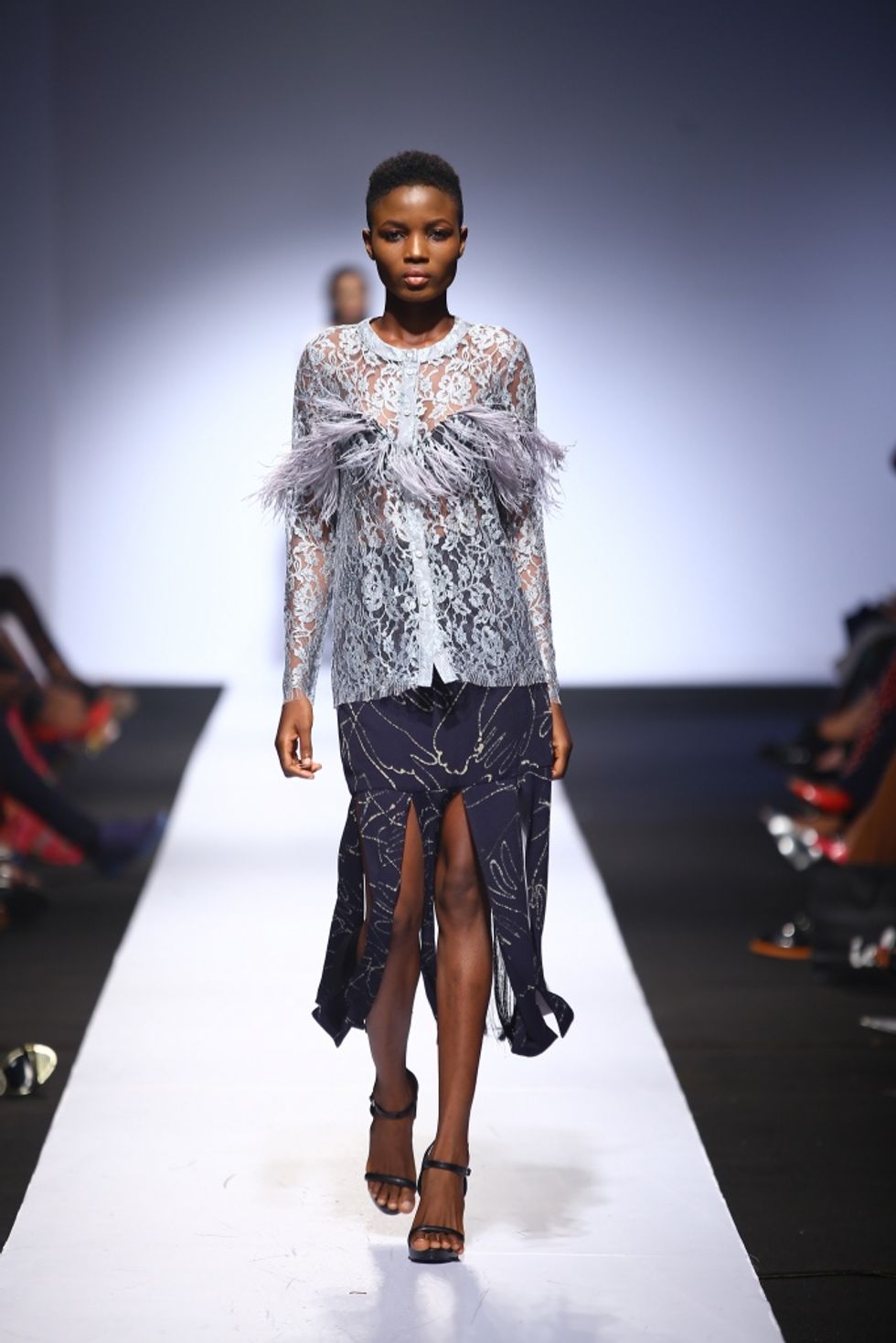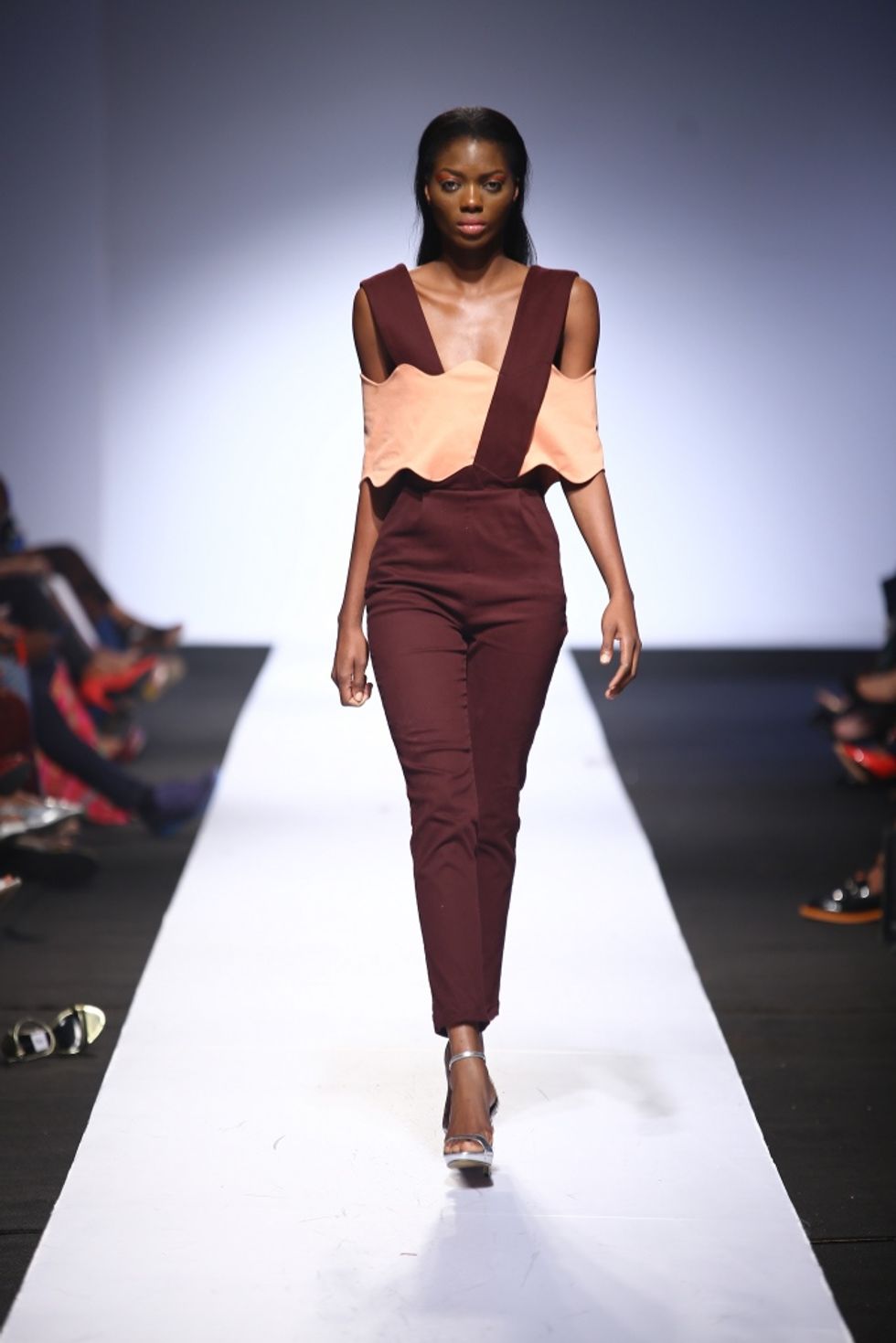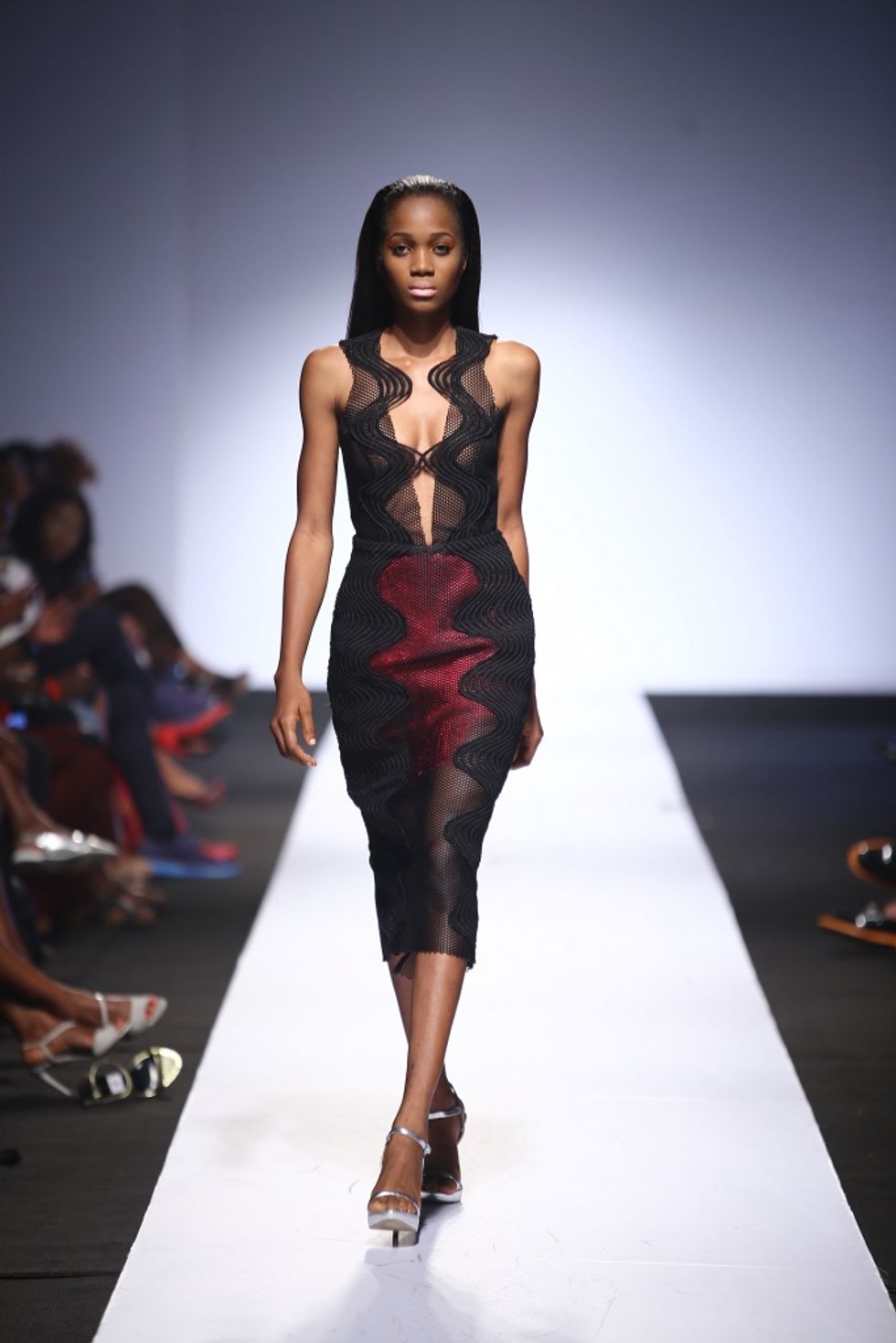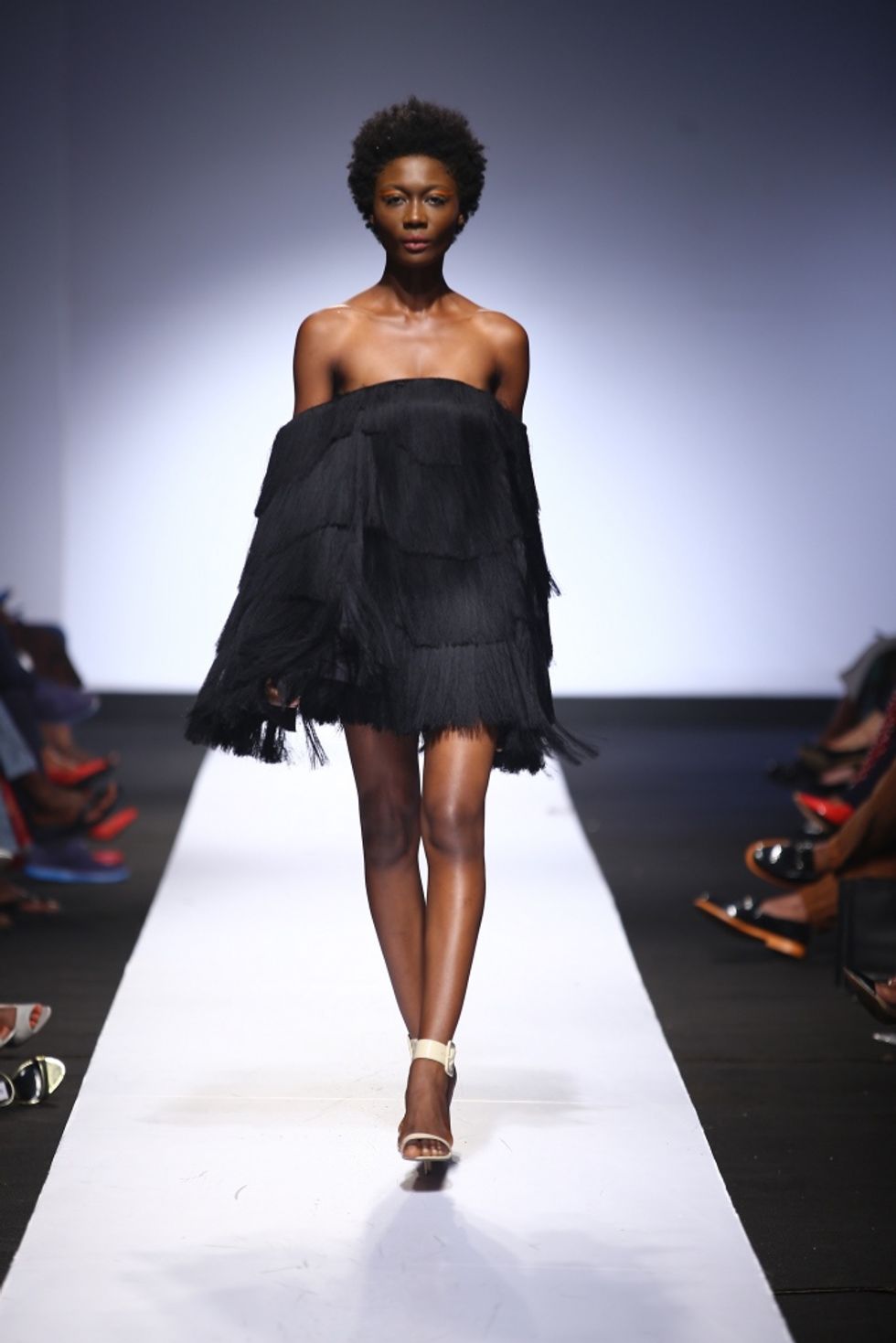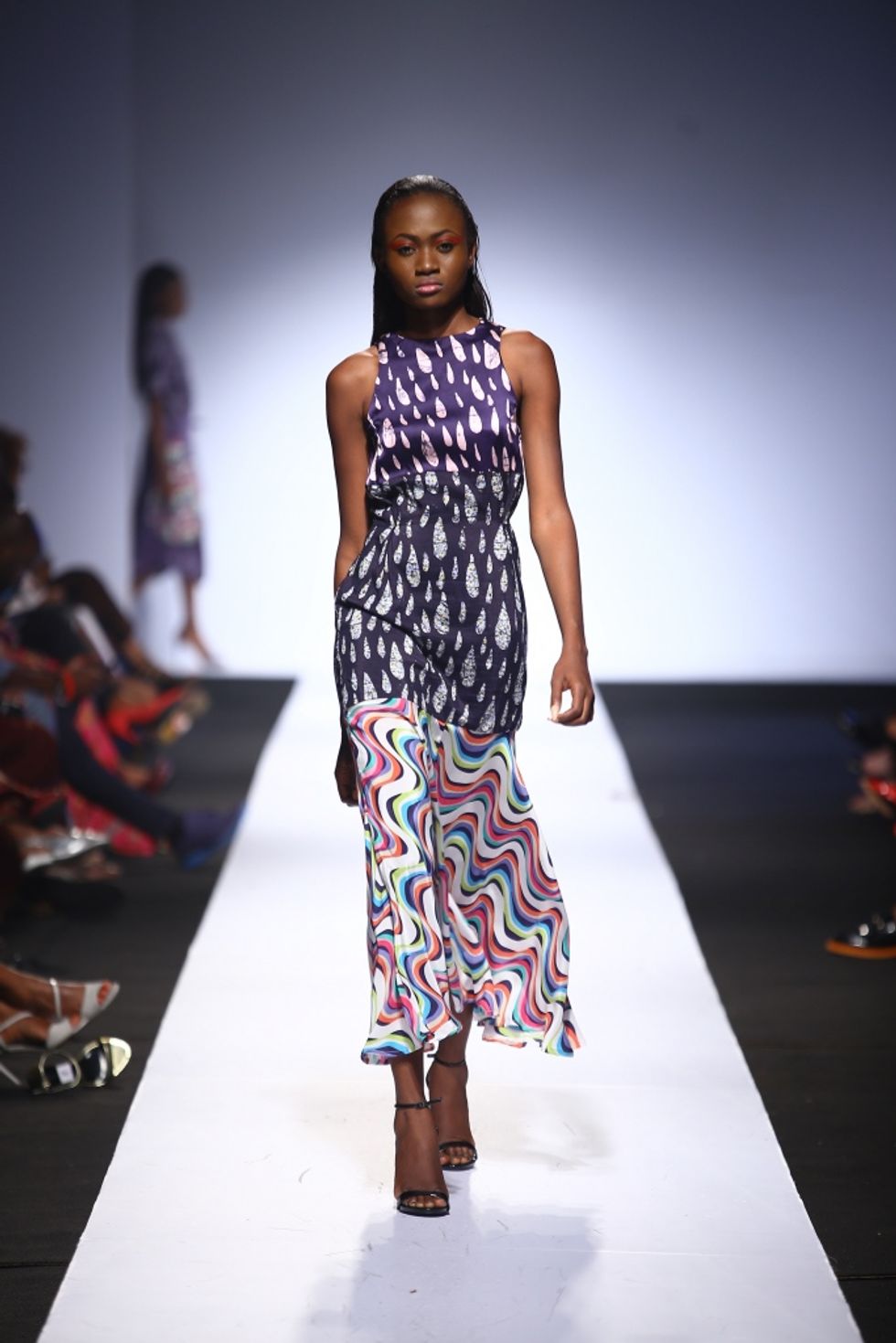 All photos taken by Kola Oshalusi (Insigna). Courtesy of Lagos Fashion and Design Week.