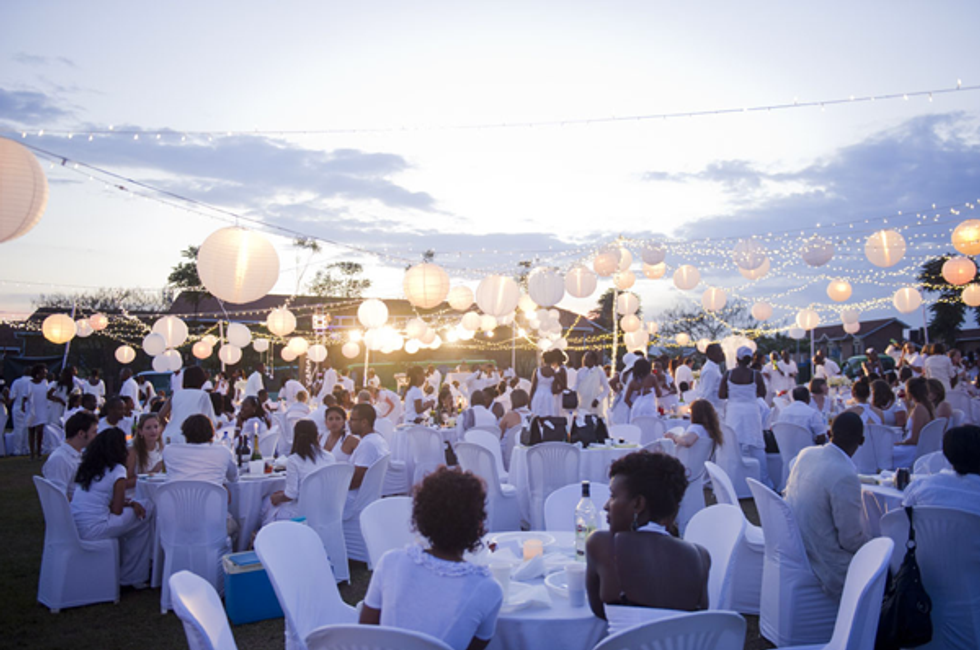 ---
On August 11th, Kigali became the first city in Africa to hold the esteemed Le Diner En Blanc party that started 20 years ago in Paris. The event in Kigali was hosted by our folks at  Illume Creative Studio and Events Africa. Guests dressed in all white as they wined and dined under the stars. The address of the venue remained a secret until night of the event when they met up in six of the different locations and were driven via bus.
Although the event is a European import, Illume seems to have crafted the night with Rwanda's best interests in mind. Joan Mazimhaka says,
"One of Illume's goals is to change what the world sees when you Google Rwanda, and we hope this is one of the  events that will accomplish that. We also wanted to put together a fun event for Kigali's residents, regional guests and tourists and also put Kigali on the map as an events destination."
The Diner En Blanc was deemed a fun night by all attendees and we hope to see more in different cities throughout Africa!
Check out more photos from the gorgeous dinner here. Visit their Facebook page here.