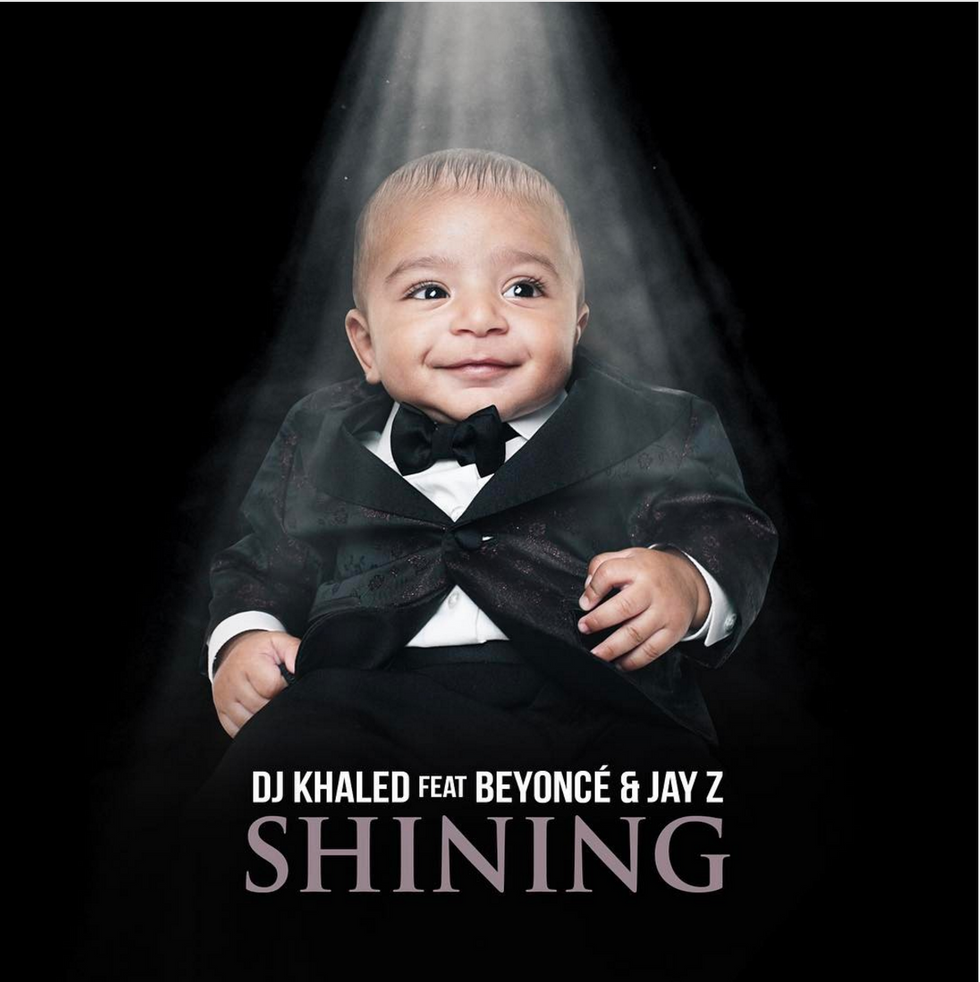 Listen to "Shining" featuring Beyoncé and Jay Z.
The audience at the 59th annual Grammy Awards had barely left their seats when Tidal decided to alert us to the new DJ Khaled single, "Shining." You can listen to it below. Beyoncé won two Grammy awards tonight, one for Best Music Video and another for Best Urban Contemporary Album.
---
DJ Khaled announced the release of the single on his Instagram account.
Listen on Tidal