British-Ugandan soul singer Michael Kiwanuka drops another single ahead of the release of his forthcoming album, KIWANUKA.
In "Hero" the singer pays homage to the Black Power and Civil Rights movements of the 1960s and 70s. The music video, directed by CC Wade references several Black leaders and some of the artist's personal heroes including Malcolm X, Fred Hampton, Martin Luther King Jr., Sam Cooke, Tupac Shakur, Marvin Gaye and more. It also depicts the FBI's often illegal efforts to stop Black movements and other anti-establishment groups through its Counterintelligence Program, as noted in Rolling Stone.
---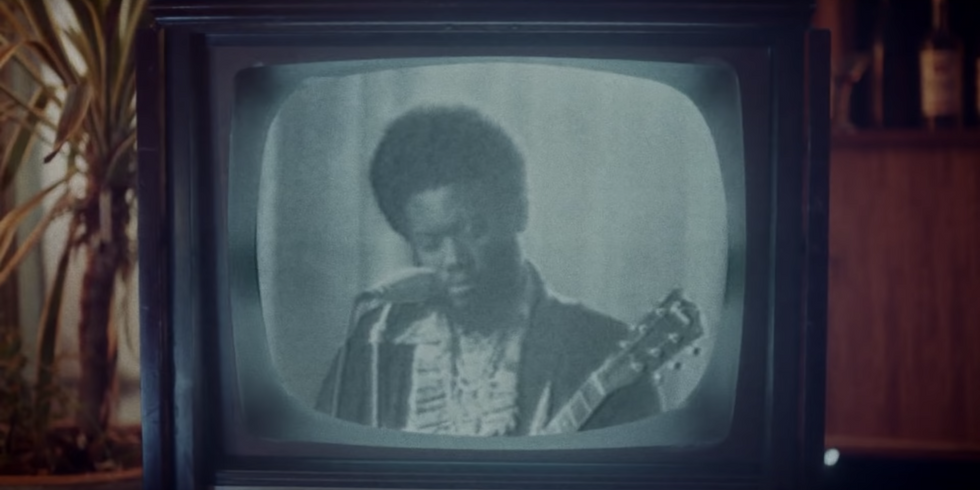 Still from YouTube
"Am I a hero," the artist sings atop fluttering guitar riffs. "Hero' is a song about how the gems of this world always seem to die young, and how those who are oppressed often seem to have the most to offer us," said the artist in a statement.

KIWANUKA , the singer's third studio album following 2016's critically acclaimed Love & Hate , is set to drop on November 1. He previously released the single " You Ain't the Problem ." In June, he teamed up with Tom Misch for the standout collaboration "Money."
The artist also announced that he'll be embarking on an extensive tour in support of the album this Fall and through the Spring of 2020. Check out the dates here.
Watch the music video for "Hero" below.
Michael Kiwanuka - Hero (Official Video) youtu.be