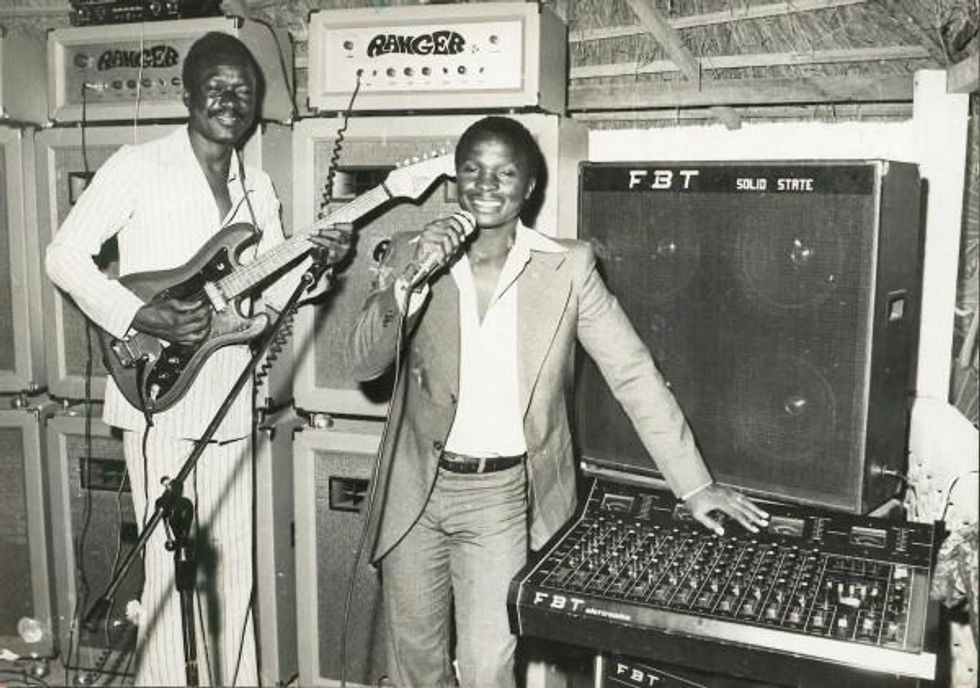 ---
Legendary Guinean singer/kora player Mory Kanté's "Tedekou" gets an seamless deep-house remix from UK/SA producer Moroka who, on top of crafting a host of straight-up jams, recently co-produced The Very Best's MTMTMK album. In the remixer's words:
With [the album] La Guinéenne, Mory Kanté pays a tribute to women, a full-throated praise song to the women of the world, whose sacrifice, dedication, and centrality to human progress is too often met with oppression and neglect. La Guinéenne is also a musical tour de force from a pioneer whose work has helped define the musical language of post-independence Africa, and who remains one of the most forceful bandleaders and compelling vocalists in African music today.
Stream Moroka's remix of "Tedekou" below.