News
Muslim Women's Day Celebrates the Accomplishments of Muslim Women Across the Globe
On Muslim Women's Day we highlight the women making waves in their respective fields and uplifting their communities in the process.
Women's month is not over yet! Just a couple days shy of the end of the month, Muslimgirl.com, who recently collaborated with Getty Images to create stock images depicting the diversity of Muslim womanhood, has announced its inaugural Muslim Women's Day to commemorate the many accomplishments of Muslim women around the world.
---
Muslim women have made serious waves in their respective fields despite the challenges they face. Today is a celebration of  those who are broadening representation through their work and uplifting their communities in the process.
Below we highlight just a few of them by revisiting some of our previous pieces on phenomenal Muslim women.
Ilhan Omar, one of OkayAfrica's 100 Women, made history last year by  becoming the first Somali-American, Muslim Woman legislator. In doing so, she's opened doors for many others. We wrote about her immense impact last year in "The 'Ilhan Omar Effect': How a Somali-American Muslim Woman Candidate is Mobilizing Millennial Voters in Minnesota."
Courtesy of Neighbors for Ilhan
Ladan Osman, is a Somali-American teacher and poet, whose work vividly explores Muslim identity. "It was important for me to address all the ways people attempt to override the narratives of our own lives, and the ways we subjugate ourselves and second-guess our own sense of witness," says Osman of her work. She's one of our favorite African women poets.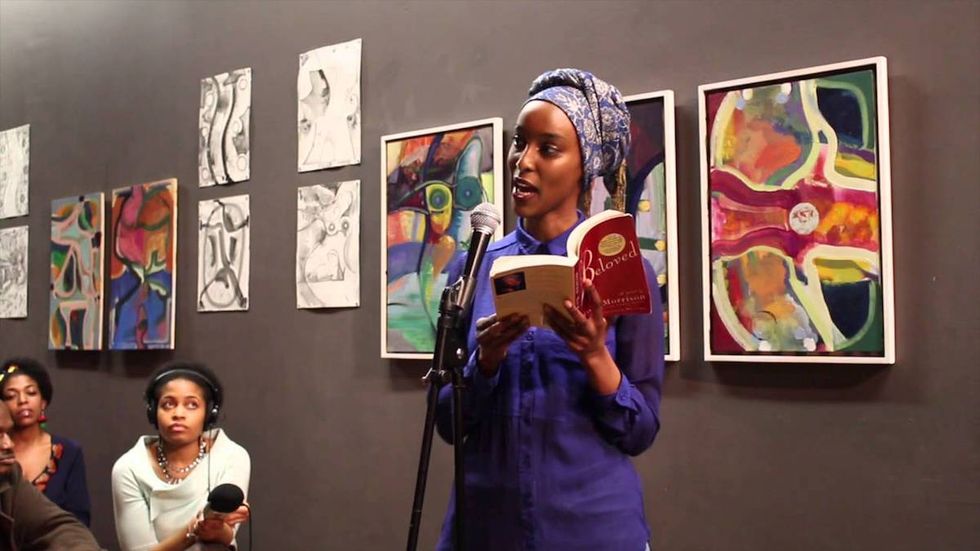 Photo credit to Ladan Osman
The women of Egypt's first beach volleyball team. They were the first to represent their country in the Olympic sport since its inception in 1966. They broke ground by competing in hijab and full sleeves.
Historic image at the #OlympicGames Egyptian Women's #volleyball  team in #Rio2016  @WomenintheWorld@UN_Womenpic.twitter.com/Zj3K2M1stk

— Give Me 5! (@giveme5campaign) August 8, 2016
Zeynabou Mint Taleb Moussa is one of OkayAfrica's 100 Women. She's the president of the UN funded Mauritanian Association for Maternal and Child Health, working to put an end to rape culture in her country.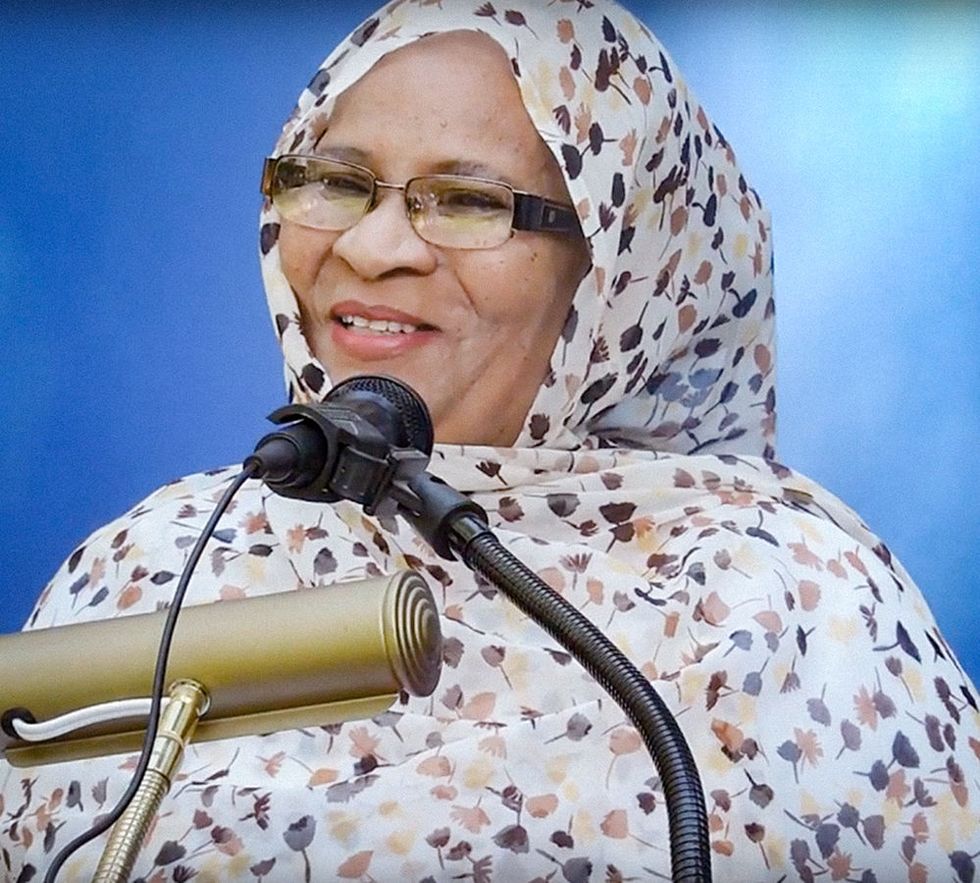 Via Youtube
Hedaya Wahba is yet another Egyptian athlete who's made history at the Olympics. At just 23 years old, she is the country's first woman to win a medal for tae kwondo.
CC Image via Wikimedia6.
In 2016 Fadumo Dayib became the first woman to run for President in Somalia. Talk about groundbreaking!
Courtesy of Fadumo Dayib