Much has changed in the time since Nana Mensah first had the idea for her directorial feature debut — a dark comedy about a Ghanaian-American scientist trying to reconcile her family heritage in the wake of her mother's death — and began the Kickstarter in 2014 that would help turn it into a film. It may have taken a few years, but the movie Queen of Gloryis now showcasing as part of the TriBeCa Film Festival's 20th edition, with a world premiere set to take place at Pier 76 in Hudson River Park on June 15.

When Mensah began working on the film, she was trying to break into an industry that lacked roles for complex, conflicted characters — particularly for Black women. So, she co-founded a production company with her friend Anya Migdal to create those very kinds of projects. She has since forged a solid stage and screen career, with roles in Netflix's Bondingand 13 Reasons Why, as well as NBC's New Amsterdam, and in theatrical productions alongside the likes of Meryl Streep, Kevin Kline and Anthony Mackie. Last year she was in Ekwa Msinga'sFarewell Amor, as well as Apple's Anthology series Little America, and she'll soon be seen in Netflix's The Chair with Sandra Oh this summer and Kogonada's upcoming film After Yang, with Colin Farrell. Yet through it all, Mensah has never lost sight of finishing her first film project.
She opens up about what it took to get the film from a mere idea to the TriBeCa Film Festival.
---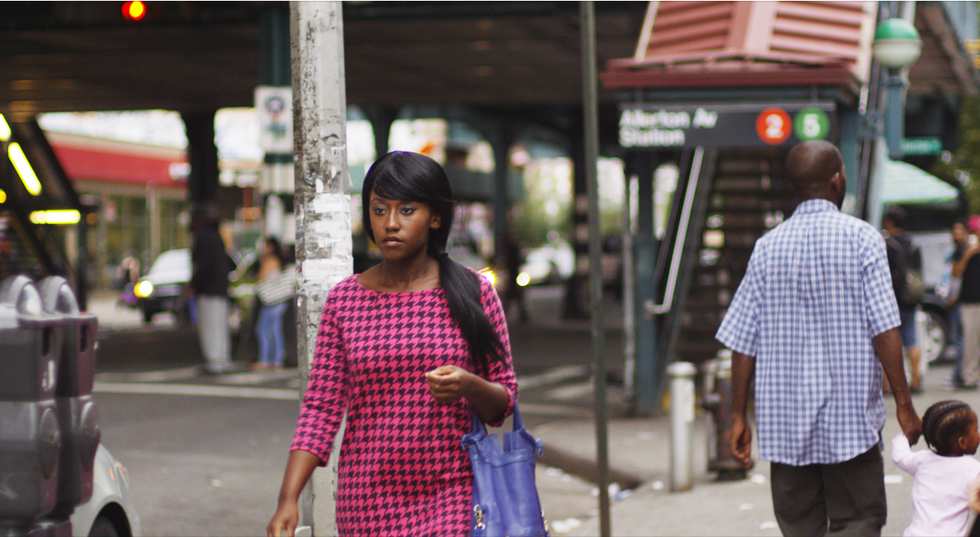 Actress Nana Mensah as Sarah in directorial feature Queen of GlorySupplied
You've travelled an incredibly tumultuous journey with this film, from 2014 until now. What made you stick it out for so many years?

I am tenacious, I think that's definitely the word! I also think that I had a really good team and we just decided to kind of buckle down. We came up with the idea and started working on it in the really early days of our careers — and we really needed the film! Then we each started getting work — the producers started producing other stuff, I started working more in film and television. And then we didn't need the film as much anymore. The film, however, remained that thing at the back of our minds that we needed to come back and finish. And so we did. And it was very, very, very rewarding, even though it was incredibly really tough. I guess the answer to your question is tenacity and breaks.
You released a teaser trailer in 2015, but there were a lot of stop-and-starts to get it ready for audiences — how do you feel about it premiering at the TriBeCa Film Festival?

We shot that teaser trailer around the time when we thought we were going to make the film. Then it didn't work out that way! 'Everything in its own time' is the moral of this journey. I believe there couldn't be a better moment for this film to be out in the world than right now. I'm grateful that we didn't make it in 2015, and that it gets to premiere now at the TriBeCa Film Festival.
A lot has changed for you since starting out. Have you changed as a filmmaker and actress from back then to now?
I don't think somebody watching Queen of Glory for the first time can tell. Yet when I watch it, I see my own growth as an actor. I can point out those places where I feel more comfortable in my skin. I think I'm more confident now. I hate to say it, but external validation will do that for you. Getting paid for working on somebody else's set, which had not happened when we began this journey, gives you a bit of wind underneath your sails.
How has the character of Sarah, played by you, grown with you over this time? When you first came up with her, she was a character we didn't often see on screens, but the industry is changing somewhat in that respect?
I think she did evolve, but in a way that felt pretty organic to me. I felt like it was really important for me to tell a story about a Black woman who's not suffering. She's suffering in a way, existentially. She's messing up in her personal life, but there is no oppressive force bearing down on her — that kind of bores me. I feel like we've seen enough of it, and I'm ready to do something else. And that's not been my lived experience. I think a lot of times when you tell immigrant stories or first generation stories, there's a lot of pain and strife. And there is some pain in this film, for sure, but there's also a lot of joy and humor. I wanted to lean into that a bit more — it was pretty important to me.
What's the biggest lesson you've learned over the period it's taken to create this film — what did you learn about yourself and filmmaking itself?
I learned that there's good, there's cheap, and there's fast — and you have to pick two. Unfortunately, you can't have all three.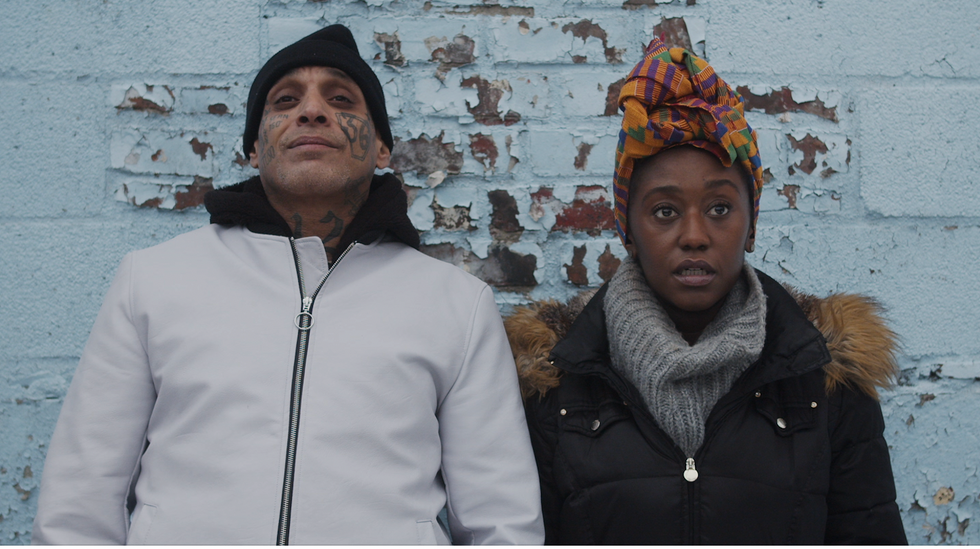 A scene from Queen of Glory, which showcases as part of the TriBeCa Film Festival's 20th edition from June 15, 2021. Supplied
You filmed in the Bronx, which has the largest population of Ghanians in the US. I understand you have family there, and there is a bookstore similar to the one in your film, but it's called King of Glory.

My family owned that bookstore for a while. Part of the idea was that I had to write around things that we could get for cheap or free. I knew I was going to call in some family favours. I wrote around the bookstore because I knew we'd have access to it. Also, in terms of the way it looks, the bookstore is a great set piece. There are so many little tchotchkes, bumper stickers and many other quirky things. It would take a production designer ages and a lot of money to recreate that on a soundstage. And here it was for us to use. I'm really grateful to my family for letting us shoot there. The Mensah clan came through, I relied heavily on them for help. Queen of Glory was really a labour of love and a big, you know — familial effort.
When you started Queen of Glory, you wanted to help create more complex roles for women — how much do you feel the industry has changed since then?
If this film had come out in 2015, everybody would be like, 'Wow, I've never seen a dark-skinned Black female PhD candidate who's not a size zero leading a film'. And now that's not as rare. I think just the metric of what can change in six years, in terms of our expectations as an audience, is a sign that things are evolving constantly.
And there's definitely space for more stories — just because we have one doesn't mean we're done, right?
Exactly. There's no box to check and be like, 'Okay, great, Michaela Coel made I May Destroy You so everyone go home!' She's a Ghanaian Brit, and I'm Ghanaian American — those are two very different experiences. I just wanted to bring some authenticity to my lived experience.
How do those two identities co-exist in your life — when and how do you tap into your Ghanaian background?
I live in London — well, between London and New York — and my aunt is constantly finding ways to bring me homemade Ghanaian food, so I'm lucky in that regard. London has a huge Ghanaian population and getting Ghanaian takeaway is no feat. In New York, if you live in Brooklyn for instance, you've got to go all the way up to the Bronx to get some Ghanaian food — so that part is tough. I've heard a lot from my friends who are biracial, or my other friends who are first generation, that neither feel quite at home in Ghana nor in America. There's like a little bit of distance from both. And so you live in this in-between nebulous space, which can feel quite lonely. One of the reasons I wanted to tell this story from this perspective was to shine a bit of a light on what I just mentioned above. My parents think I'm really American, and my American friends call me their Ghanaian friend. "Nana from Ghana," that sort of thing. So as we keep mixing and mingling, that's going to continue, so we might as well start talking about some of the stories and what those experiences are like.