This week, we'll be publishing short profiles, essays and interviews on the theme of "Afrofutures ." Together these stories will be a deep dive into the way African and diaspora thinkers, technologists and artists view a future for Africans in the world and outside of it.
Take a look at our introduction to Afrofuturism here .
We'll highlight and celebrate young, leading talents who already put into practice what a future with black people look like through their work in the return of our profile series, 'NextGen.'
In an age where films like Black Panther bring Afrofuturism to the forefront; Ghanaian-Moroccan afro-surrealist David Alabo shines just a bit brighter than the rest. His work takes viewers to worlds where magic, heads, outer space, animals, Africa and landscapes collide.
---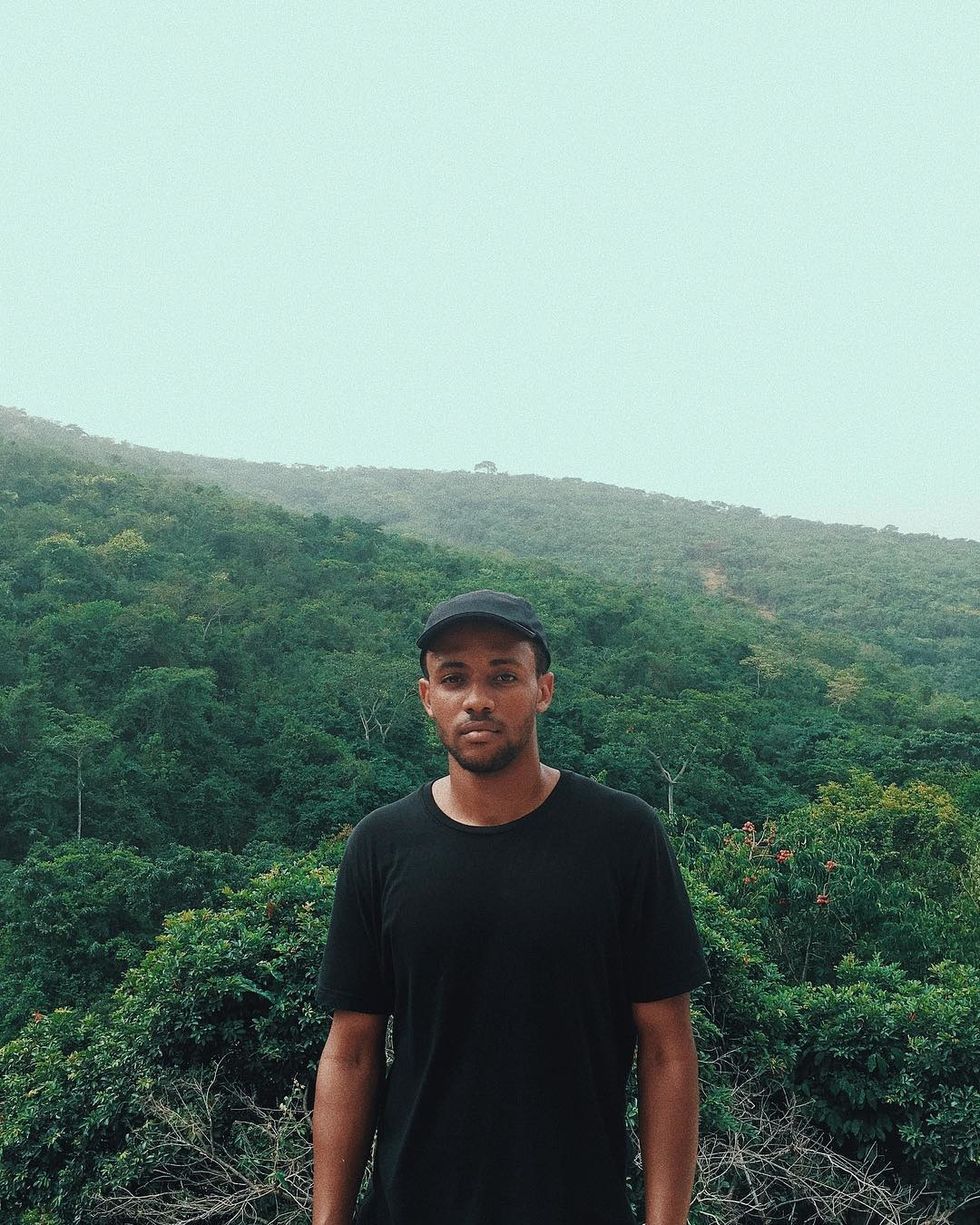 David Alabo. Photo courtesy of artist.
Alabo's work on a music cover while studying economics at New York's Baruch College landed him a CNN feature and a plethora of opportunities. Since graduating, he's now based in Accra creating work that tips its hat to Ghana, East Africa's Maasai people, North Africa's Arab influences and our home's vibrant colors and gradients. Music is still a large part of the 22-year-old's creative process. He vibes to it as he creates his work's settings-mountains, plains, hills, galaxies.

Alabo's Afrofuturism is, "the fusion of afrocentric elements with surrealism to create paradoxical fantastical worlds that highlight African culture and its diaspora in both a familiar and strange way."
His computer-generated oeuvres, "may not make sense at first but over time they send a message. Sometimes, the message is open to interpretation. They have a lot to do with fantasy and immediately strike the eye."
Much like the abstract greats that influence him— Pablo Picasso , Salvador Dalí , and Basquiat —Alabo takes us on a contemplative journey.
The future for African artists is "brighter than it has ever been," he says. "The internet and social media are massive platforms to display work. We put issues that affect us in our art. This is the time for every african to just do it. Ride the wave."
In the upcoming weeks, he will display his unique viewpoint at the inaugural Yaatribe (Young African Artist Tribe) Gallery alongside photographer, Diego Asamoa and when that is a success, he hopes to expand the project beyond his country's borders.
Audrey Lang is an alumna of Northeastern University and a Boston-based site merchandiser. A surveyor of life who's enamored with all things fashion, art and Africa, keep up with her on Instagram and Tumblr .