A frenetic sound has emerged from Lagos that pulses as the language of the streets. Despite inducing frenzied dancing at parties and across social media it remains a genre with no real name, mostly made on cheap PCs and ripped music software. Even many of those producing it do not care what it's called, no matter how excited they are to send dancers into electric-jolting fits.
London-based independent record label, Moves Recordings, have compiled their favorites of these tracks that ring out at a delirious BPM and they have dared to call it "Cruise."
It's music that exists as the intersection between class and social media and like punk or house before it, it's created by those whose lives are all but too immediate.
An explosion of youth-driven fast-tempo dance music may not be the signal for significant change in the disparity between rich and poor in Nigerian society, but thanks to TikTok, this music has not only burst out from the streets to blaze out across a nation. With help from the Nigerian diaspora from Ghana to the USA, the sound that has also broken worldwide, giving a voice to the voiceless in the slums of Lagos
---
Ian McQuaid, the head of A&R at Moves Recordings believes that it's the duty of small labels to introduce new movements as soon as they bubble up. Even with the larger circling sharks of the music industry ready to take over, he's aware of how far away this music exists from western commerce and the complexities of his own involvement in raising its profile.

"When you cast a spotlight on a scene you distort it, making it something different from what it was and when you name things you can trap them so you have to find a balance," he says. "By naming a genre, to a certain degree, you birth it and when you birth something you encode its future death. But putting a tag on a genre also empowers it and enables the artist to have a greater international success. It's complicated."
As with grime and jungle, the tracks have appeared before the cementing of a scene, but to DJ YK, the man considered by many as the godfather of the sound, there is only one way to classify it: "Whatever I do is Cruise."
The term itself was coined by the WhatsApp generation: "Cruise is something funny—good energy," he says. "Something that makes you laugh, that you share with your friends". What where just instrumental #freebeat tracks became layered with samples plucked from TV evangelists, terrible adverts, politicians or the audio from viral videos on social media.
"I started using Cruise so that people stopped using my beats without consent," YK says. "To protect my intellectual property from people singing on them." The proliferation of meme and smartphone culture plays a great part in any contemporary scene but YK is now tagged on Instagram and TikTok by fans keen to become part of the creative process, finding the samples to ride his beats.

Another heavyweight on the emerging scene is DJ Cora. A man keen to stake his own claims: "I am the original originator, first to trend on TikTok. Check the history," he tells me, emphasizing that YK may have popularised the 135-140 BPM but that he was the first to place the amusing subject matter. "Only YK and me are the major faces."
Cora goes as far as to claim that Cruise has altered the way people behave at functions. "At parties there is less violence when you play Cruise - even when people are pulling up their clothes and going crazy," he says "I made a track with the voices of two celebrities at war and they became friends from it. Cruise has positive impact".
DJ Slimfit, an upcoming producer adds: "You dance slowly to Afrobeats, rolling the body gently but when you're at a Cruise party the legwork is wild. You move the whole body, arms and legs."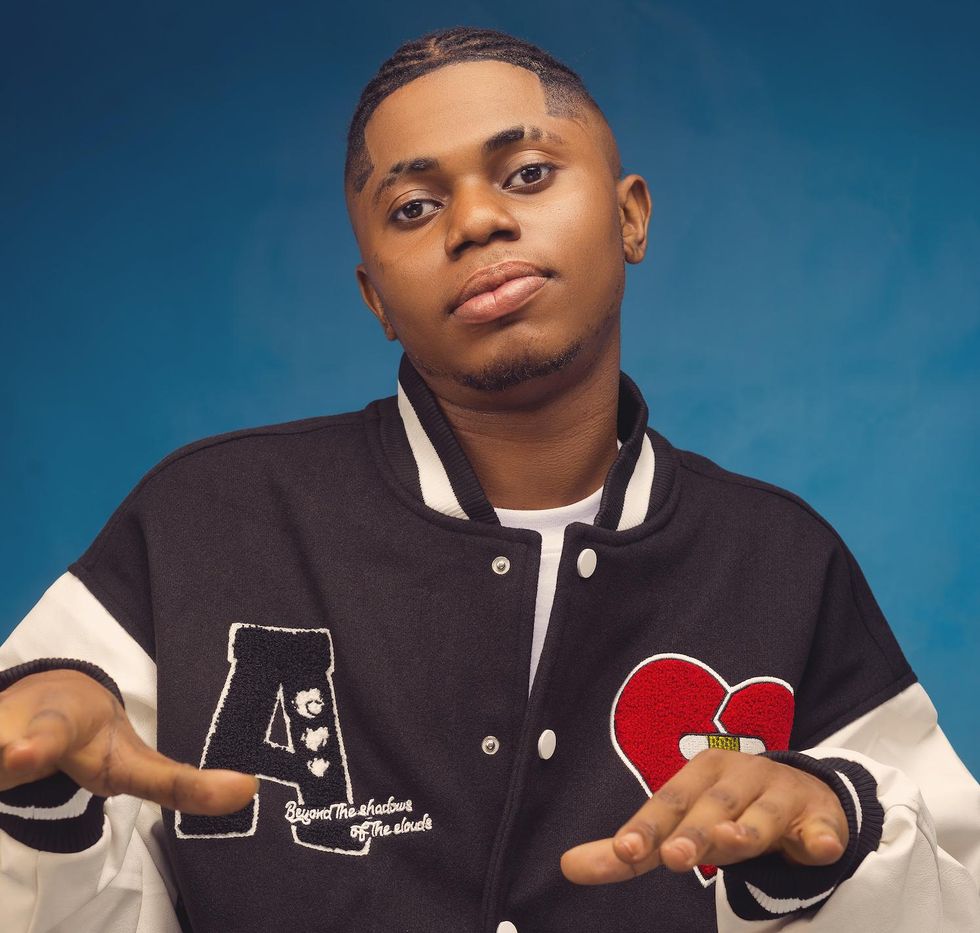 DJ YK.,Photo: @Olapixels via Moves Recordings.
Dance videos on TikTok have pushed a genre that may have faded away without it. No one has done more to elevate the movement than Skilo Richie. With over 40 million views, his mesmerizing dance moves have swept across Nigeria and beyond. Copycat videos across the platform define this raucous sensation and underlines that with little regard for seriousness or production values this is music for the people.

As the euphoric sound of the lower classes, being disreputable makes Cruise more transgressive than if it were protest music, and it's not only that much of it contains adult content. Cruise thrives online in the face of the elites who would've had the power in the past to deem what art is worthless and what art is worthwhile. It's managed to find its audience without TV or radio and as the voice of those victims to structural power. As DJ Cora says "It is the sound of Nigerian people's happiness."
As one scene becomes in danger of becoming overblown and detached from a nation's youth another is finding the confidence to take its place. It may even be considered Afrobeats' punk rock moment. Burna Boy or Wizkid's luxurious beats and $500,000 music videos are reminiscent of the self-indulgence of 1970s progressive rock act. Cruise, on the other hand, can be made in someone's bedroom.
"It's a homegrown scene that continues to develop on social media and it has the power to go in any direction it wants," McQuaid says "We have no idea where the scene will even be in six months from now."
Wherever that is, you can be sure that beaming youth will be videoing themselves freaking out to it. Maybe in a bedroom, a club or on the street, but it will be uploaded with everyone watching the counter, the beats flying faster than ever.