Nozinja Teams Up With Tessela For Dual Single 'Wa Chacha'
Shangaan Electro pioneer Nozinja announces a new collaborative single, "Wa Chacha," with UK producer Tessela.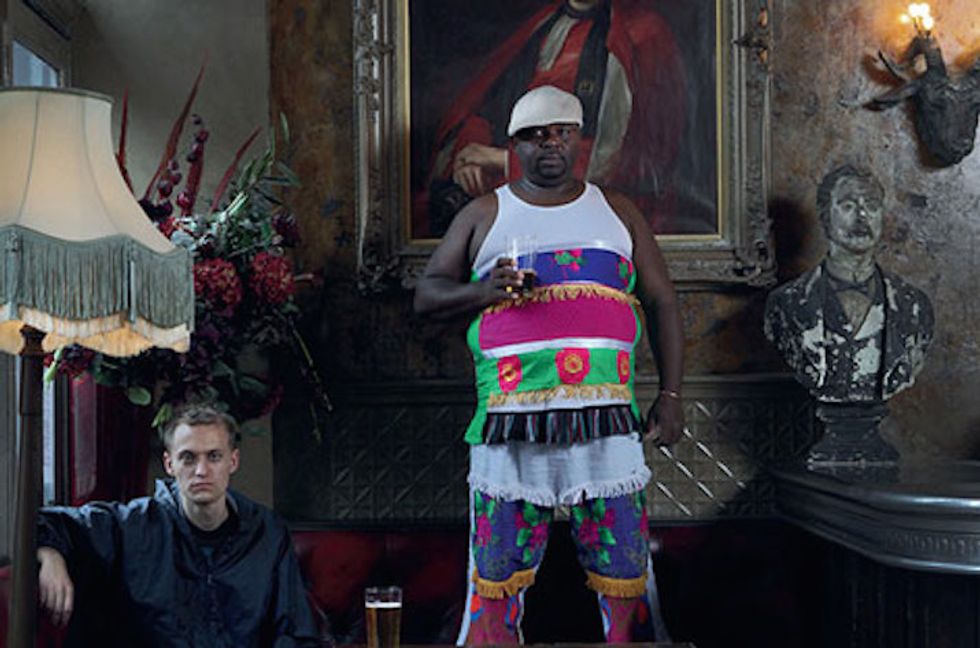 ---
Nozinja, the prolific pioneer behind South Africa's Shangaan Electro sound, has just announced the release of a new 12" single "Wa Chacha," which was produced in collaboration with R&S Records affiliate Tessela. The new release, which will be available in digital and vinyl form, consists of two versions of the song "Wa Chaha" – one produced entirely by Nozinja, and the other, entirely by Tessela. On this record, both Nozinja and Tessela take full advantage of displaying the exemplary characteristics of their production styles. Nozinja's version features his iconic, fast-paced polyrhythms effortlessly fused with the sounds of kwaito, Tsonga disco, SA house and local folk traditions. Tessela's version, on the other hand, eclectically references the UK's rich history of rave music — from 2-Step garage, to jungle, to drum and bass — and delivers a slower, more anthemic dance track. Standing in stark contrast to each other, the two versions prove successful as complementary pieces to a whole. Where Nozinja seeks to fill space with an organized chaos of sounds, Tessela seeks to create space by sticking to a minimal sonic palette and expanding on the weight and depth of each individual element. Nozinja's sound beckons you to lose yourself in the psychedelic flurry of an afrofuturist kaleidoscope, while Tessela's sound fits right into peak-hour on the dancefloor with smoke machine fog and pulsing strobe lights. If you haven't noticed, we're pretty excited to get our hands on this when it drops on February 9 on Bleep. You can check out snippets of the tracks below.