Last year, Grammy Award-winning singer Oumou Sangaréreleased her album, Mogoya, after an eight year hiatus from music. And this month, she's back with more.
Two tracks on the album have been remixed by Krizbeatz and PEDRO in anticipation for the release of an entirely reworked remix album, Mogoya Remixed, which is due March 2. With this update, Oummou is hoping to reach young people in Mali, while still remaining firmly rooted in the Wassoulou tradition that forms the foundation of her music.
---
First up, Nigeria's "King of New Wave,"Krizbeatz remixes Oumou's track "Djoukourou." The producer weaves his signature electronic sound into the song, making it at home in any afro-dance club. "Oumou Sangaré is Gold", said Krizbeatz about working with the Malian singer. "Working with such a diverse culture and a language different to my own was an adventure - music is limitless and these things aren't a barrier."
The second track sees PEDRO take on"'Kounkoun." The Portuguese artist (formerly known as Kking Kong) gives the song the same treatment that garnered him praise from Diplo and and DJ Snake, as the track seamlessly marries the Lisbon dance music scene with Oumou's Malian sound. PEDRO attributes his success in doing this to his upbringing in the largely African-descendant community of Damaia, Portugal, where African music was constantly playing around him. Speaking on his experience remixing "Kounkoun," PEDRO said, "When I first heard Oumou's track, I just knew it would be the one I could include in my universe. It's such a great honour to be associated with such an amazing artist".
Mogoya Remixed album is out digitally this Friday (March 2) via Nø Førmat! Pre-order it here and check out the album art work below.
Update 3/7/18: Listen to Sampha's hypnotizing remix of Oumou Sangaré from Mogoya Remixed as well below.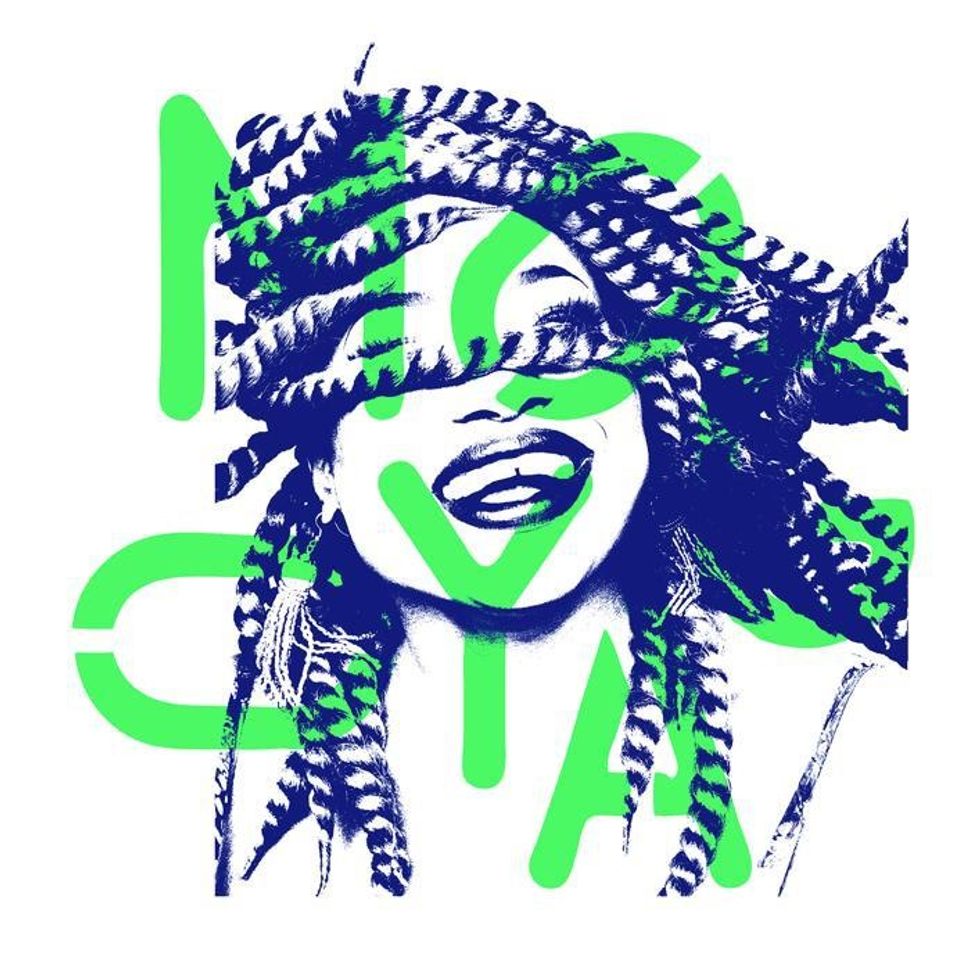 Mogoya Remixed cover.