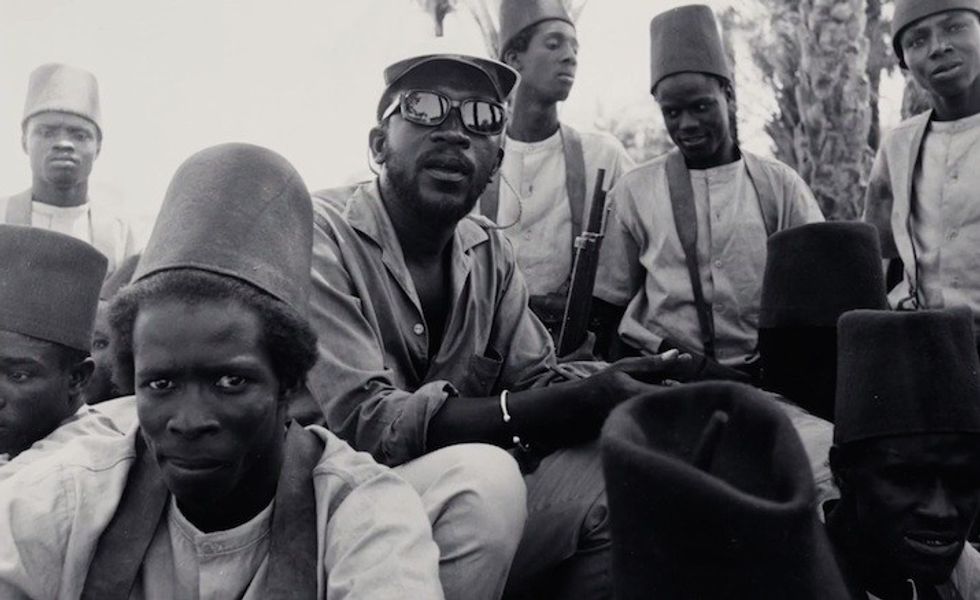 ---
Screenshot: SEMBENE! trailer
Update 10/27:Sembene! starts playing Friday, November 6, at Lincoln Plaza Cinema in New York City. Ahead of the film's theatrical premiere, Kino Lorber has shared an all-new official trailer.
The late Senegalese writer, director and producer Ousmane Sembene is widely regarded as "The Father of African Cinema." His life and legacy are the subject of a new feature-length documentary co-directed by Sembene's close friend and biographer, Samba Gadjigo and longtime festival director and producer Jason Silverman (Olympia, Shameless).
In May, independent art house distributor Kino Lorberannounced it had acquired all U.S. rights to the SEMBENE!, and would be planning a fall theatrical release conjunction with key national festival engagements. Now, a poetic new theatrical trailer weaves archival footage, animation, and excerpts of Sembene's work ahead of the film's U.S. release next month.
"Let me tell you a story of the dock worker who taught himself how to make movies and invented a cinema for a new Africa," narrates Gadjigo, "who used his camera to fight corruption and injustice, and imagine a better world. Let me tell you the story of the father of African cinema, who used his camera as a weapon, and gave us our stories back. I will tell you the true story of Sembene. I will not let his story be forgotten."
SEMBENE! begins its U.S. theatrical run on November 6 in New York City. Stay tuned for further information on dates. Watch the film's latest trailer below.
Screenshot: SEMBENE! trailer
Screenshot: SEMBENE! trailer
(H/T Shadow and Act)