The only way we found out about Prince Harry's engagement to American actor Meghan Markle was via the many hilarious reactions courtesy of Black Twitter.
---
But here's the official tweet from his house so you know it's real.
The couple has been an item since summer 2016, and Prince Harry quietly proposed to her earlier this month. You might be familiar with LA-native Markle from her role as Rachel Zane, a paralegal in the TV show Suits.
But anyway, this news comes as no surprise to Black Twitter, as Prince Harry has been known to be more open than your usual royal.
And before internet intellectuals cringe at why Black Twitter is giving this the time of day in the first place knowing the atrocities the monarchy has caused the world (the global black community especially), we can be conscious and happy for a sister at the same damn time.
At least for today.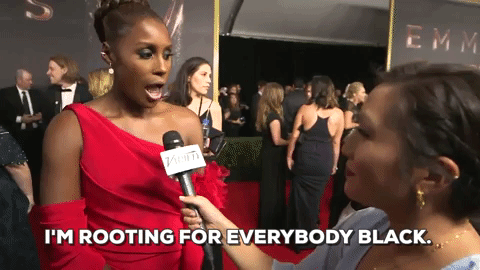 Folks are out here plotting on how to snag in invite to the nuptials—by just claiming Markle as family (don't ask why or how, she just is).
The aunties will be ready with the finest outfits and aso ebis, church hats and gele in tow.
Take a look at more reactions that had us cackling below.